+ Swop 2L Massage
1225.00€
+ %%summary_panel_title%%
%%summary_panel_total%%
%%summary_products%%
No configuration selected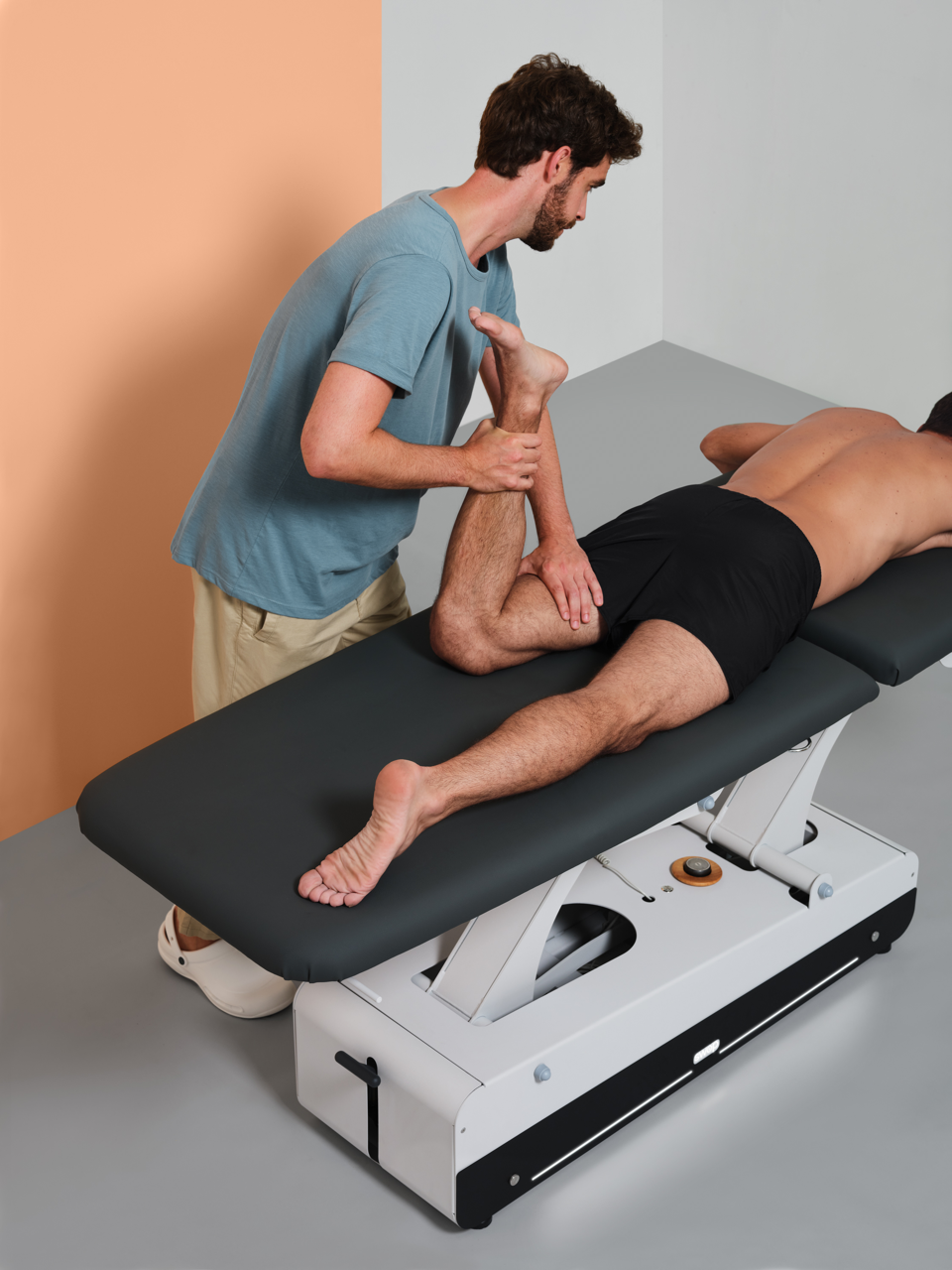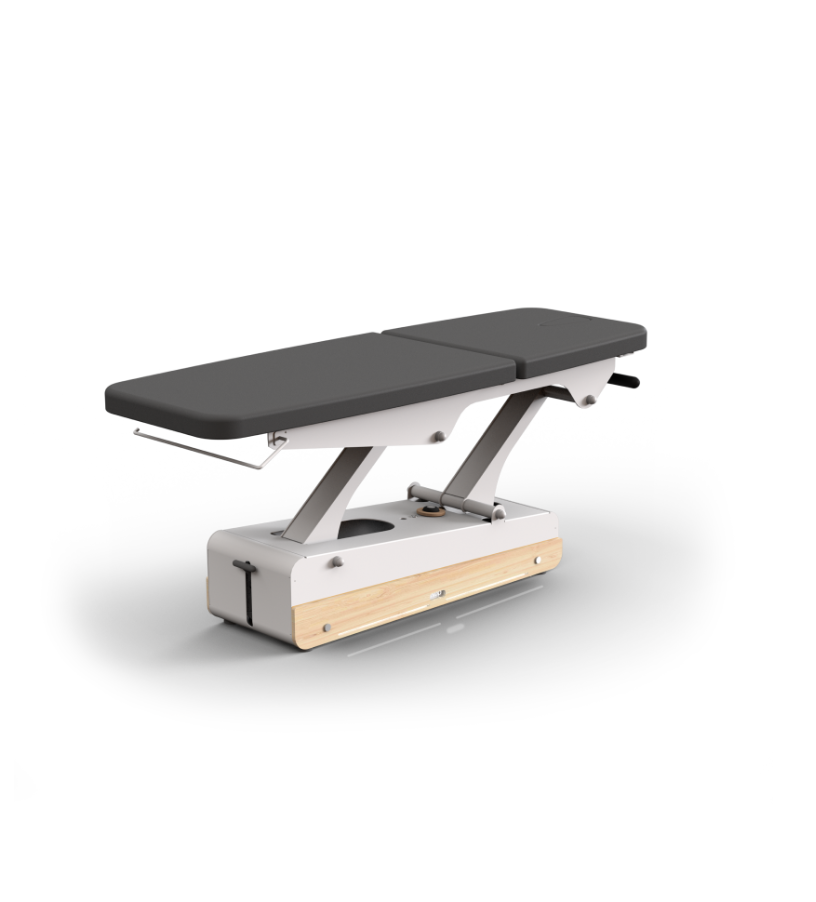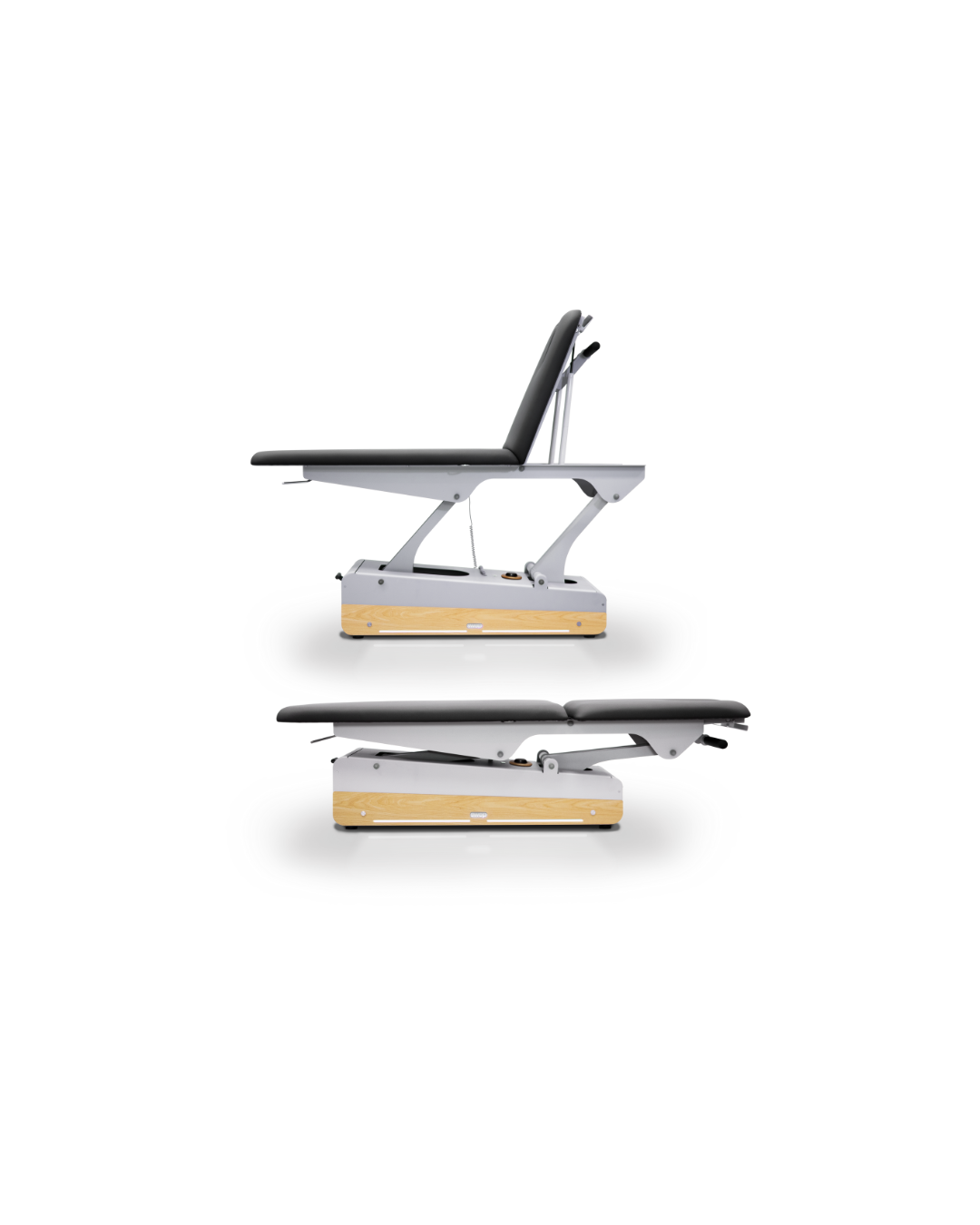 Swop 2L Massage
All-round electrical treatment table. 2-section therapy table for treatments on patients lying down in supine or prone positions or semi-sitting position. Swop 2L Massage is equipped as standard with a white LED lighting on the base and a 4-wheel system turning 360º which can be blocked and unblocked by a lever.
Foreseen delivery time: 10-15 day/s
TECHNICAL DATA
1 engine (height)
Dimensions (length x width): 195 x 68 cm
Height (min. and max.): 51/92 cm
Weight: 92 kg
Thickness: 6 cm
Density: 40 kg/m³
Loading capacity: 200 kg
Operation: Hand controller
Seamless Upholstery andround edges
STANDARD EQUIPMENT
Breathing hole and plug
White LED light in the under carriage
Hand controller
4 Wheels 360º

OPTIONS
Front interchangeable panels
Bamboo Sound System
Led Cromo Mood Light
Paper roll holder
Foot controller
Bed cover
Highlights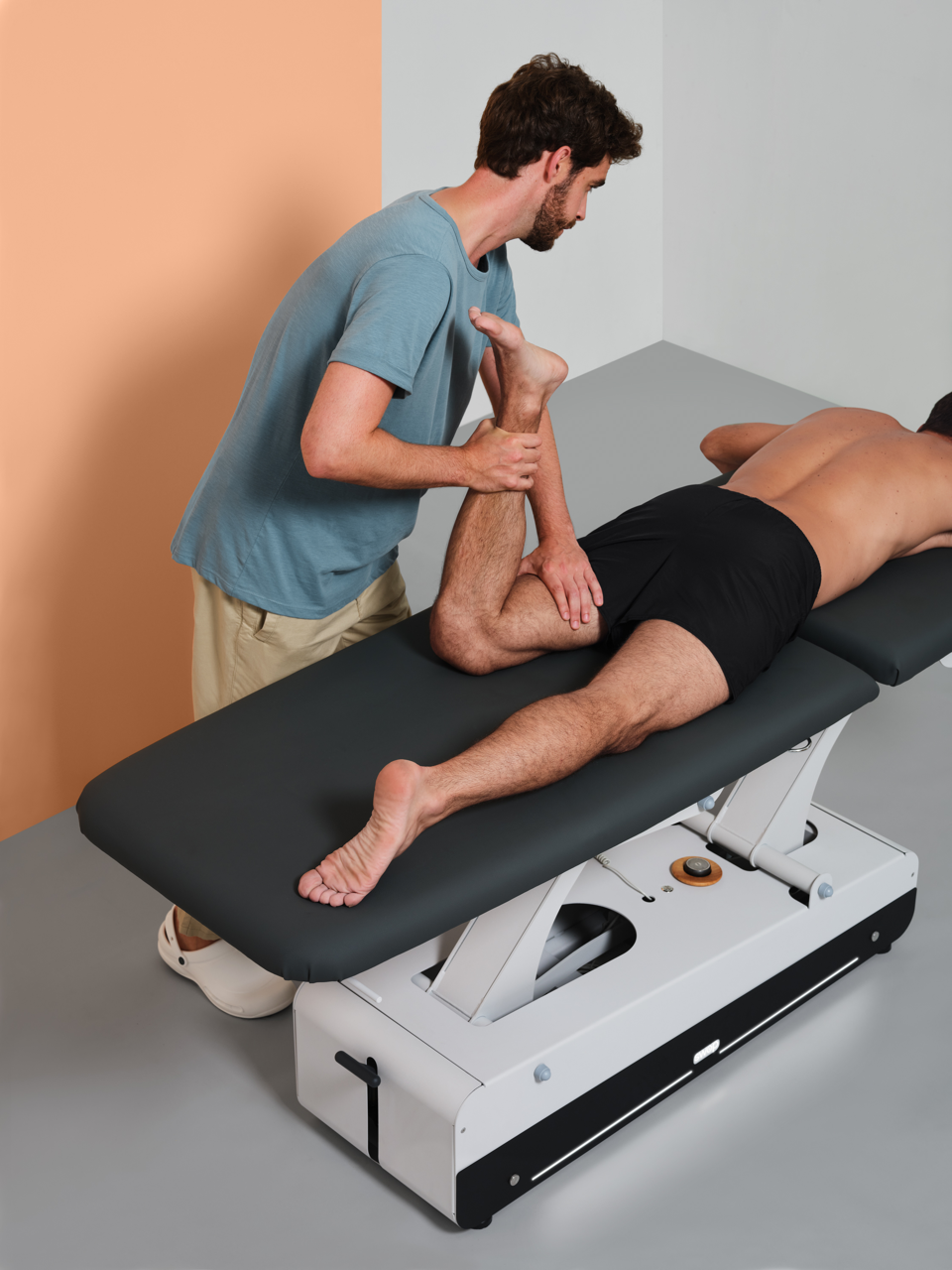 Versatile and all-round
The Swop 2L Massage table is an essential tool which adapts to the needs of healthcare and wellness professionals. It's ideal as a massage table and perfect for any type of treatment in a beauty salon.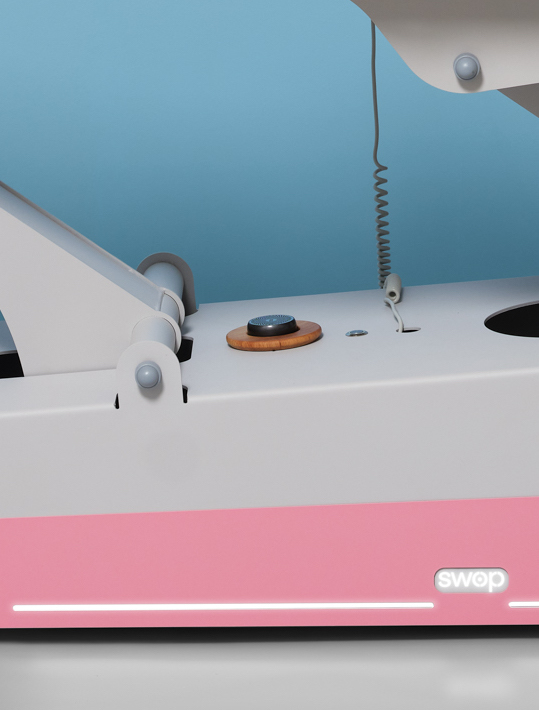 Bamboo Sound System
Let the sound emerge from the table or take the Swop Bluetooth speaker wherever you want. Well-being and music are the perfect duo.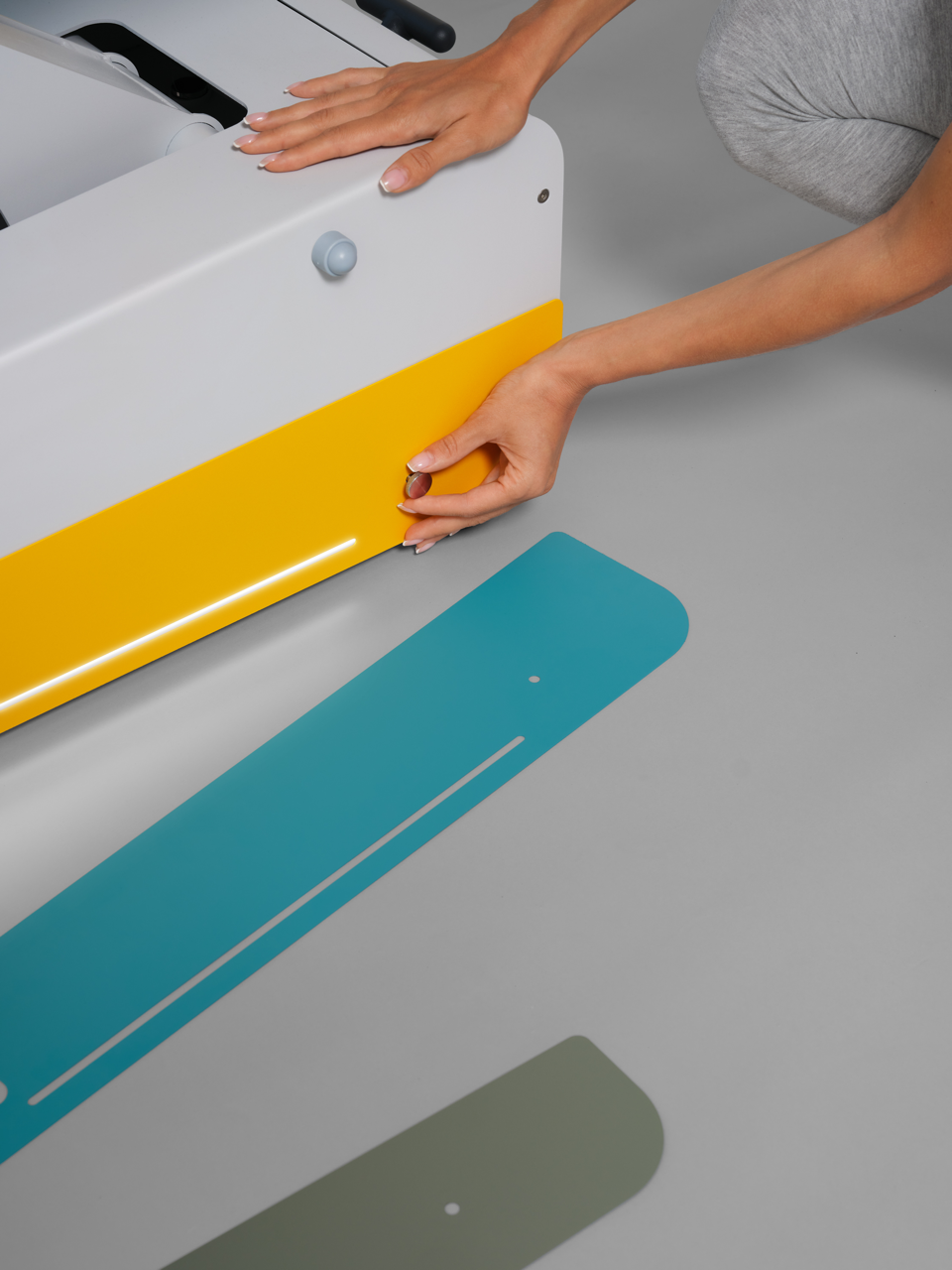 Front interchangeable panels
'Cause you never get up in the same mood! Swap the front boards in a matter of seconds and you'll get a new table. You need no tools! Choose the garment you like the most for your table and smile!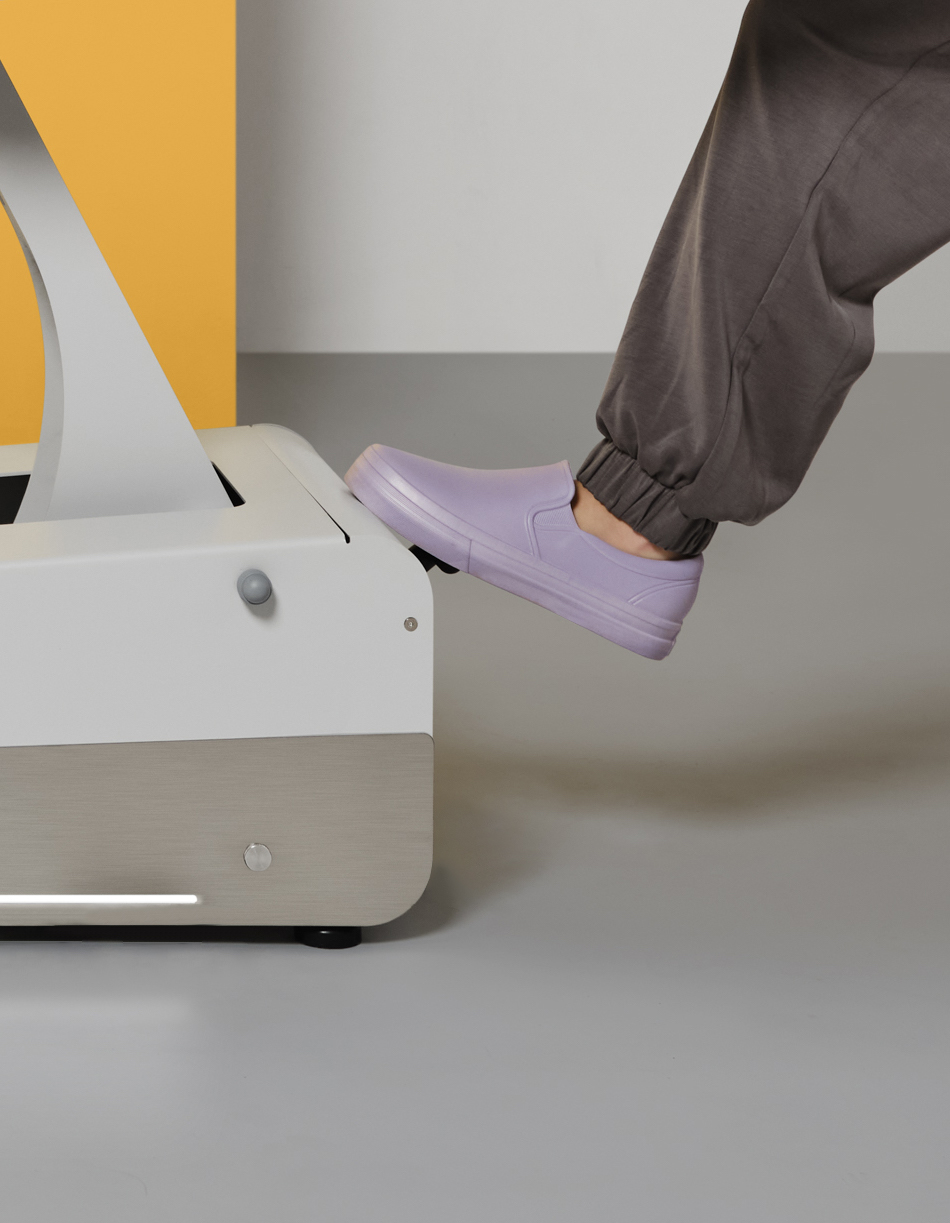 Wheels
Hidden and retractable 4-wheel system that turns 360º to ease the movement of the table. Limitless flexibility!
Handlebar
Ergonomic hand support with a design inspired on a handlebar to be held by the patient when lying in prone position.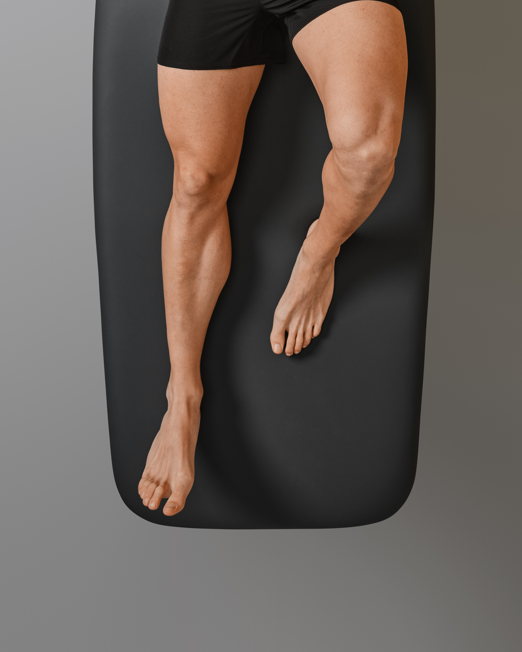 Naggura Skin
High-end Naggura Skin upholstery made of vinyl coated fabric that offers optimum quality, resistance and durability in the healthcare environments.
Other related tables
Swop S3 HT Spa
From
2790.00€
(TAX included)
Swop S4 UP
From
3900.00€
(TAX included)
Swop S3 Spa
From
2310.00€
(TAX included)
Contact
If you want us to contact you, give us your contact details and we'll answer you as soon as possible.
info@naggura.com