Highlights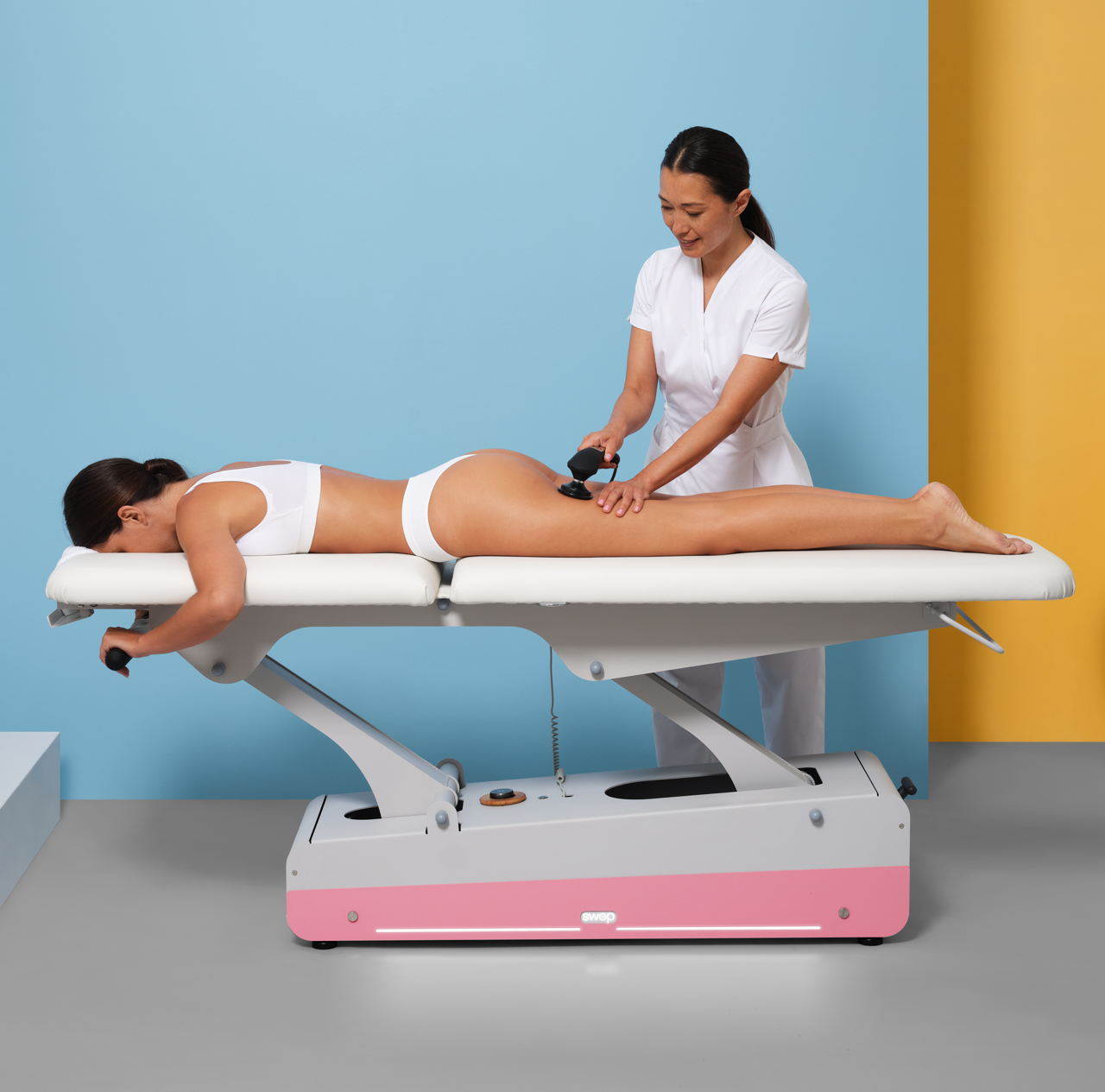 The all-rounder
The Swop 2L Massage table is an essential tool in your medical practice or if you are a specialist and work in a clinic. Ideal for medical examination, exploration, recognition or nursing.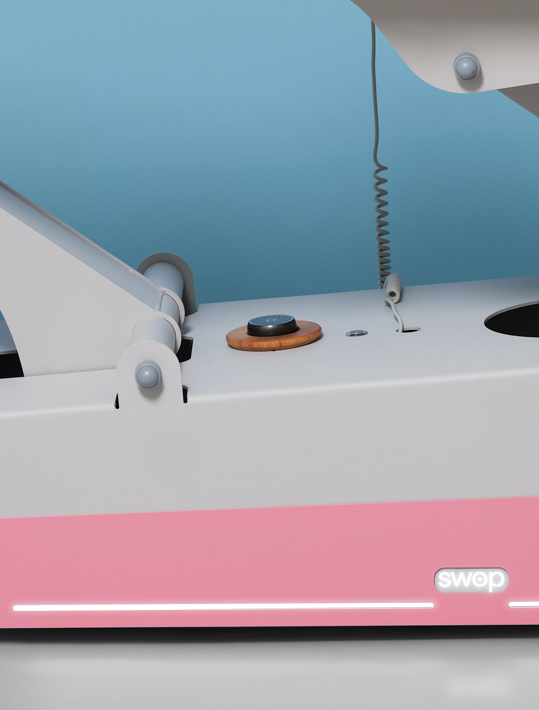 Bamboo Sound System
Let the sound emerge from the table or take the Swop Bluetooth speaker wherever you want. Well-being and music are the perfect duo.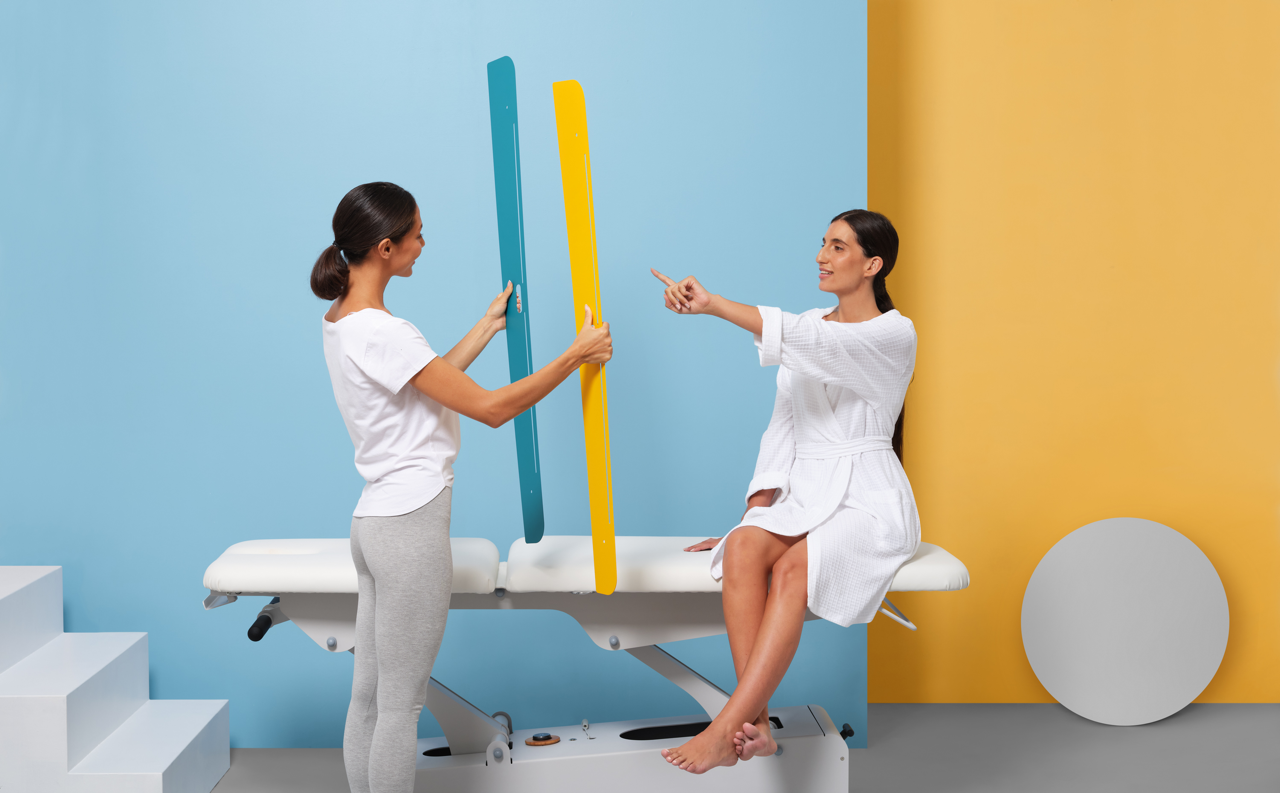 Front interchangeable panels
'Cause you never get up in the same mood! Swap the front boards in a matter of seconds and you'll get a new table. You need no tools! Choose the garment you like the most for your table and smile!
All-round electrical treatment table. 2-section therapy table for treatments on patients lying down in supine or prone positions or semi-sitting position. Swop 2L Starter is equipped as standard with a 4-wheel system turning 360º which can be blocked and unblocked by a lever.

Technische daten
Motors: 1 engine (height)
Dimensions (length x width): 202 x 68 cm
Height (min. and max.): 49/90 cm
Weight: 94 kg
Thickness: 5 cm
Density: 40 kg/m³
Loading capacity: 200 kg
Operation: Peripheral switch Space Ball
Seamless upholstery with round edges
Configurator
Contact
If you want us to contact you, give us your contact details and we'll answer you as soon as possible.
info@naggura.com