Highlights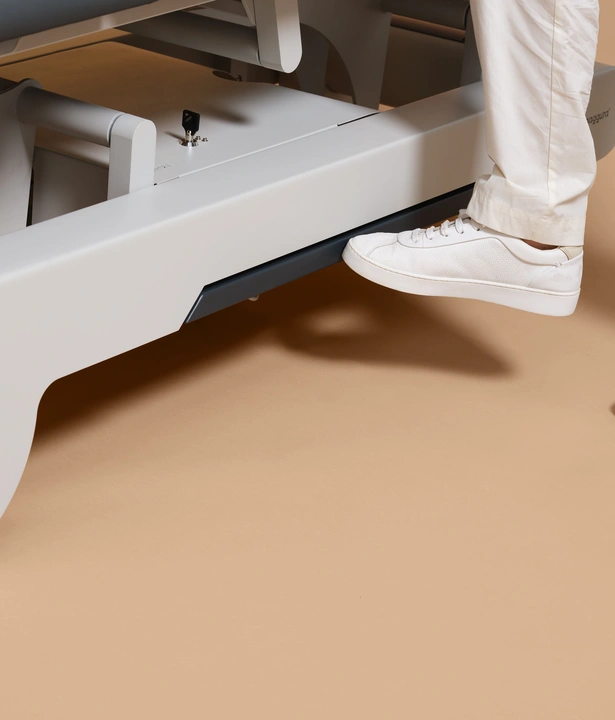 Perimeter foot switch by Naggura
2 bars fully integrated in the design of the base control the height position. In the front and rear parts, the height motion is operated by 2 foot switches for both up and down movements respectively.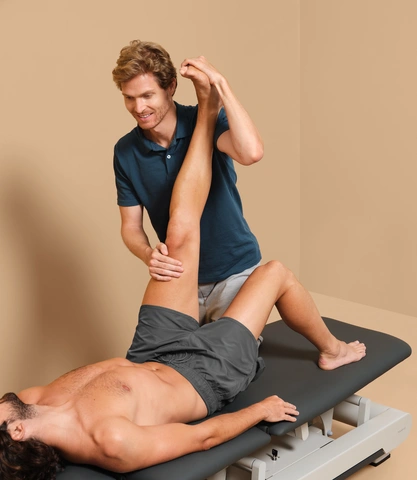 The N'Run style
'Cause you deserve the best treatment table! Pure lines, elegant shapes and technical optimised solutions are the soul of Naggura'n. Tables that will leave you speechless!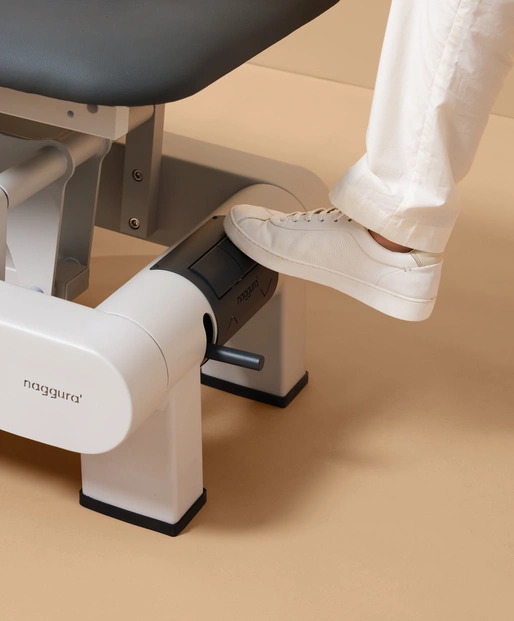 More power
Fast and powerful engines to make your work easier and help you gain extra time. Since the driving force of Naggura is you!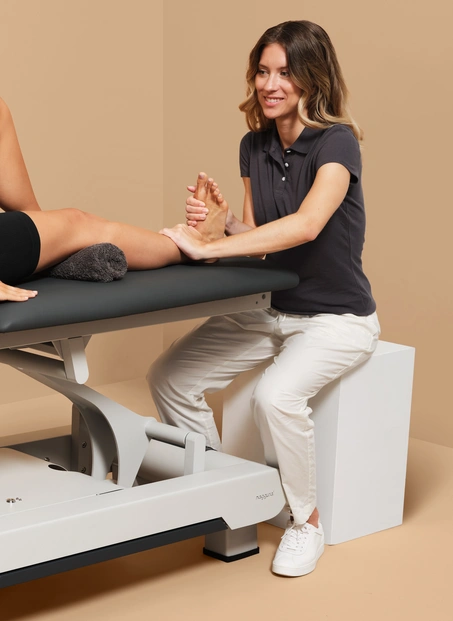 Superior stability
The base of N'Run has been designed and built to become the strongest pillar of your work. It offers outstanding stability and guarantees optimal energy transfer during treatments. In pure solid state.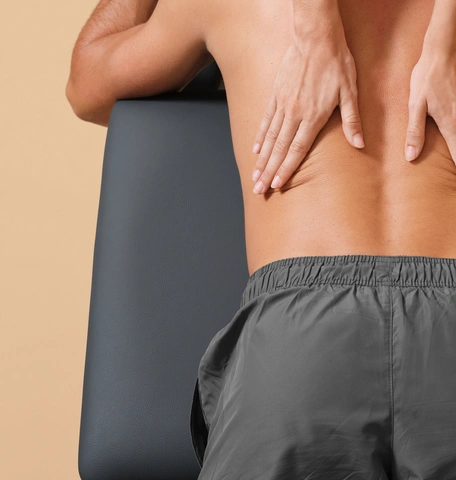 Spradling©
High-end Spradling © upholstery with Permablok3 coating technology for optimum quality, hygiene and durability in healthcare environments. The best skin for your table.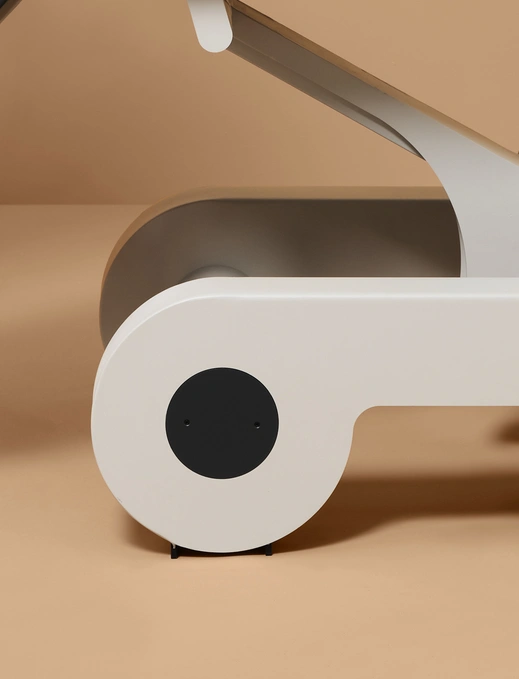 Wheels
Hidden and retractable 4-wheel system that turns 360º to ease the movement of the table. Limitless flexibility!
Contact
If you want us to contact you, give us your contact details and we'll answer you as soon as possible.
info@naggura.com