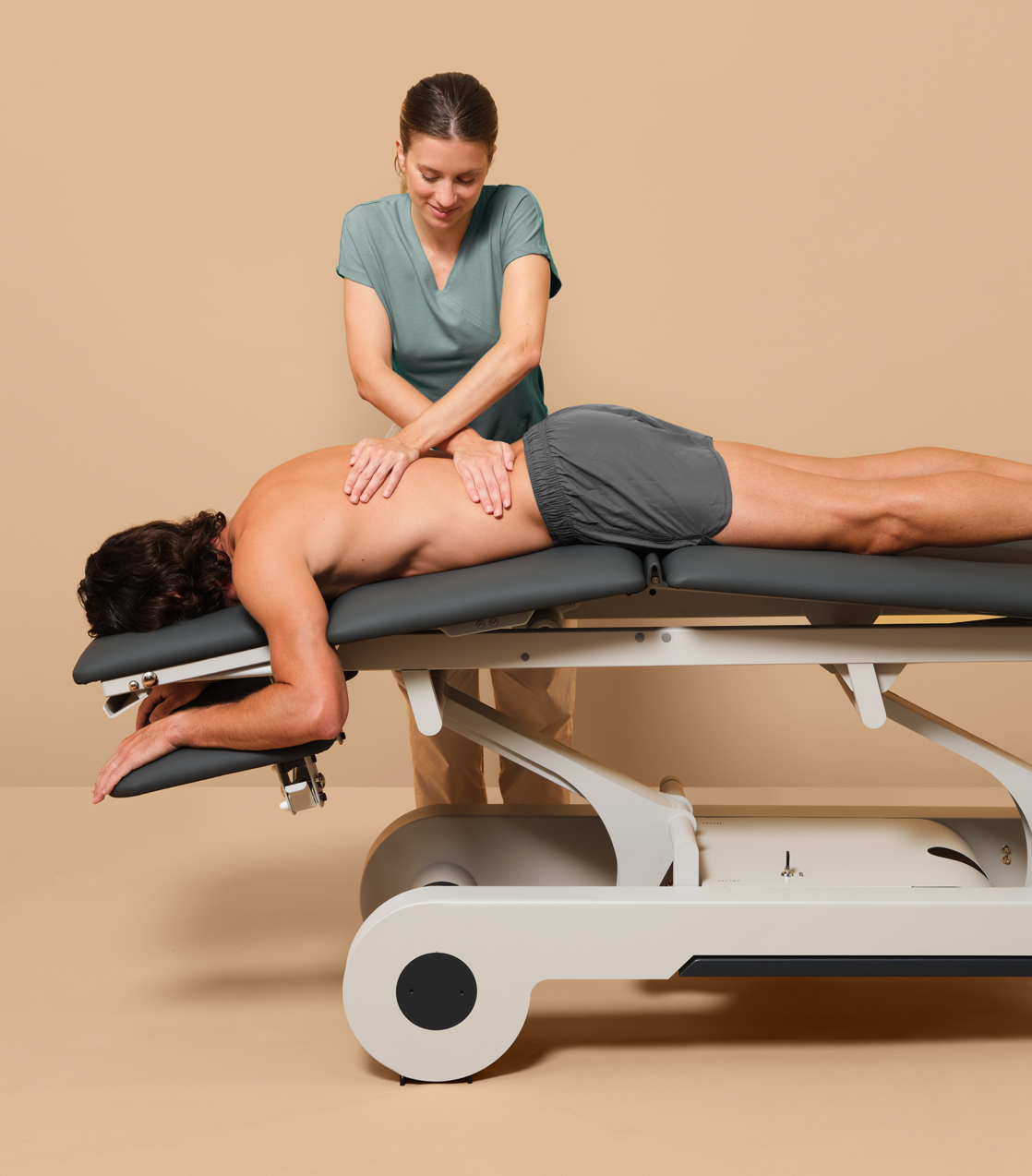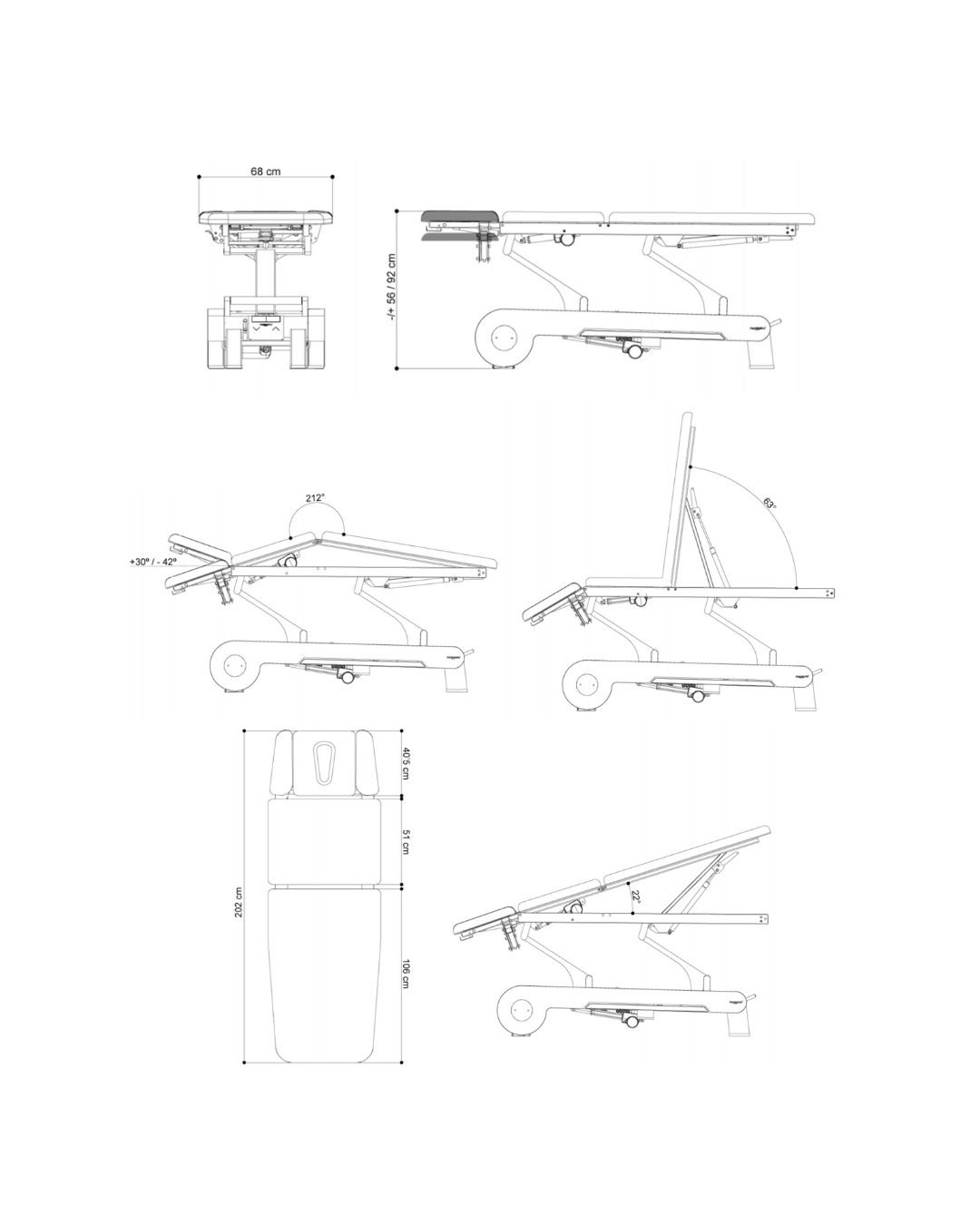 N'Run 5
5-section therapy table equipped with 2 engines. Electric height operation via the perimeter foot switch and electric drainage position adjusted by push buttons on the top frame. Equipped with TwinLift: the patient can adjust the armrests to reduce tension and get shoulder girdle relaxed during treatments. 4 wheels turning 360º.
Foreseen delivery time: 10-15 day/s
Enter a contact form to receive a personalised offer from our experts.
Yes, I want to be called
Please contact me by email
TECHNICAL DATA
5-section treatment table 
2 engines
Dimensions (length x width): 202 x 68 cm
Height (min. and max.): 56/92cm
Weight: 148.5 kg
Thickness: 5 cm
Density: 40 kg/m³
Loading capacity: 250 kg
Operation: Peripheral switch
Upholstery: Seamless round edges
STANDARD EQUIPMENT
Breather hole
4 Wheels 360º
Perimeter foot switch
Safety block

OPTIONS
Paper roll holder
Bed cover
Highlights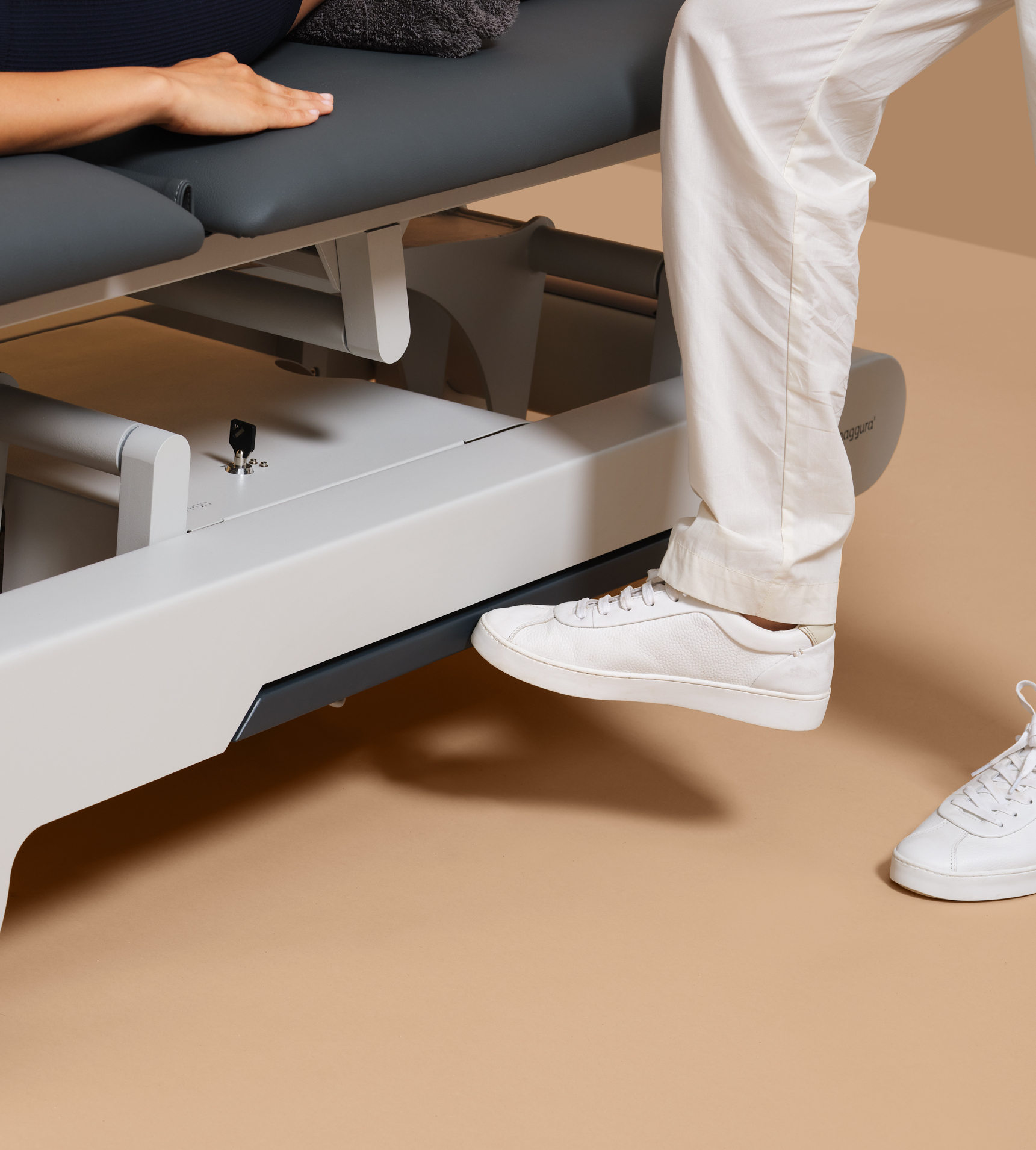 Perimeter foot switch by Naggura
2 bars fully integrated in the design of the base control the height position. In the front and rear parts, the height motion is operated by 2 foot switches for both up and down movements respectively.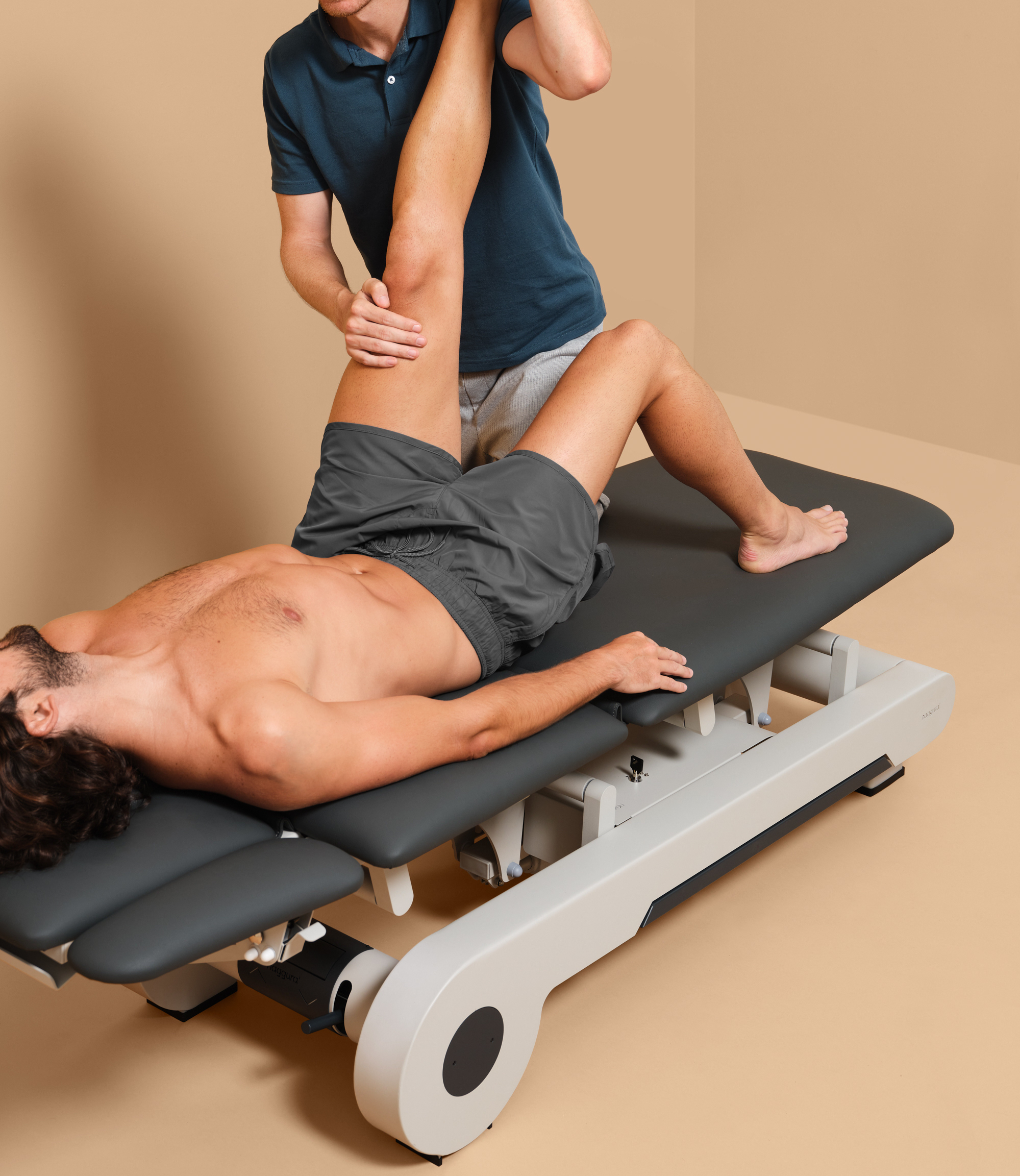 The N'Run style
'Cause you deserve the best treatment table! Pure lines, elegant shapes and technical optimised solutions are the soul of Naggura'n. Tables that will leave you speechless!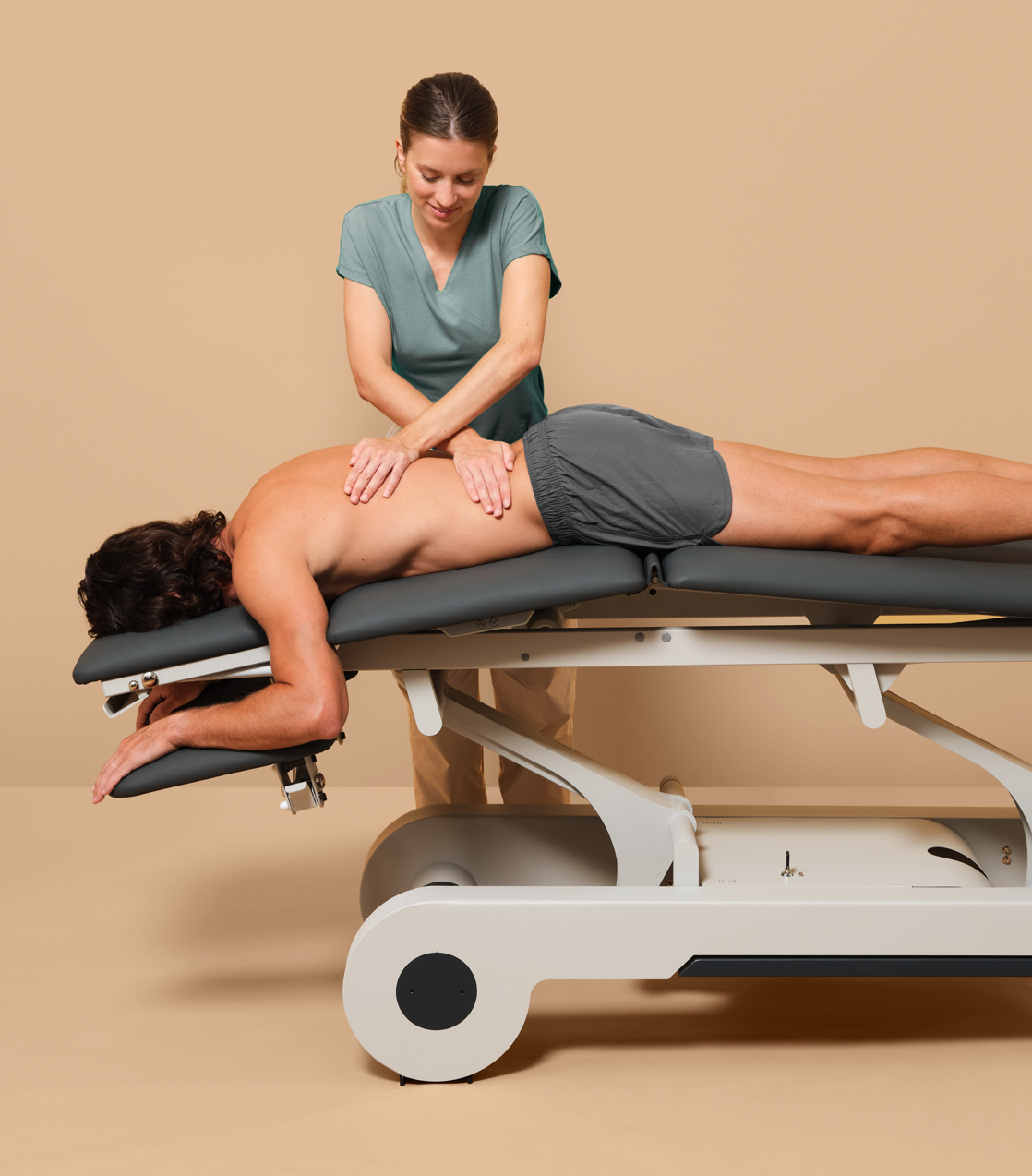 Superior stability
The base of N'Run has been designed and built to become the strongest pillar of your work. It offers outstanding stability and guarantees optimal energy transfer during treatments. In pure solid state.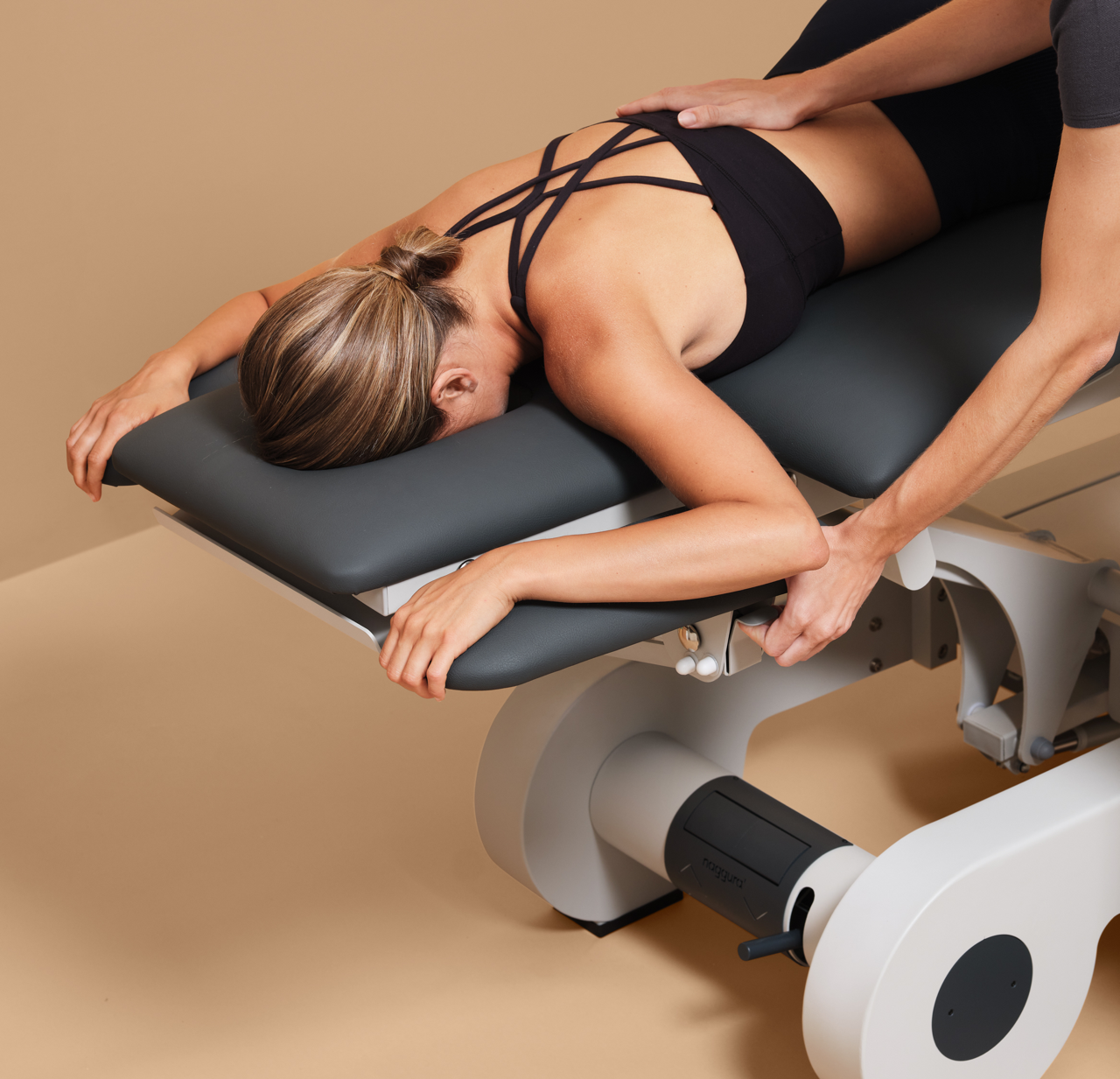 TwinLift©
Ergonomic arm supports which ensure best position of the patient when lying in prone position. Patented operation system fully articulated by gaslift and lever. The supports can be lowered and lifted by the patient himself in a very smooth way, without preset positions. The mechanism does not collide against the therapist when sit on the headrest area with a stool.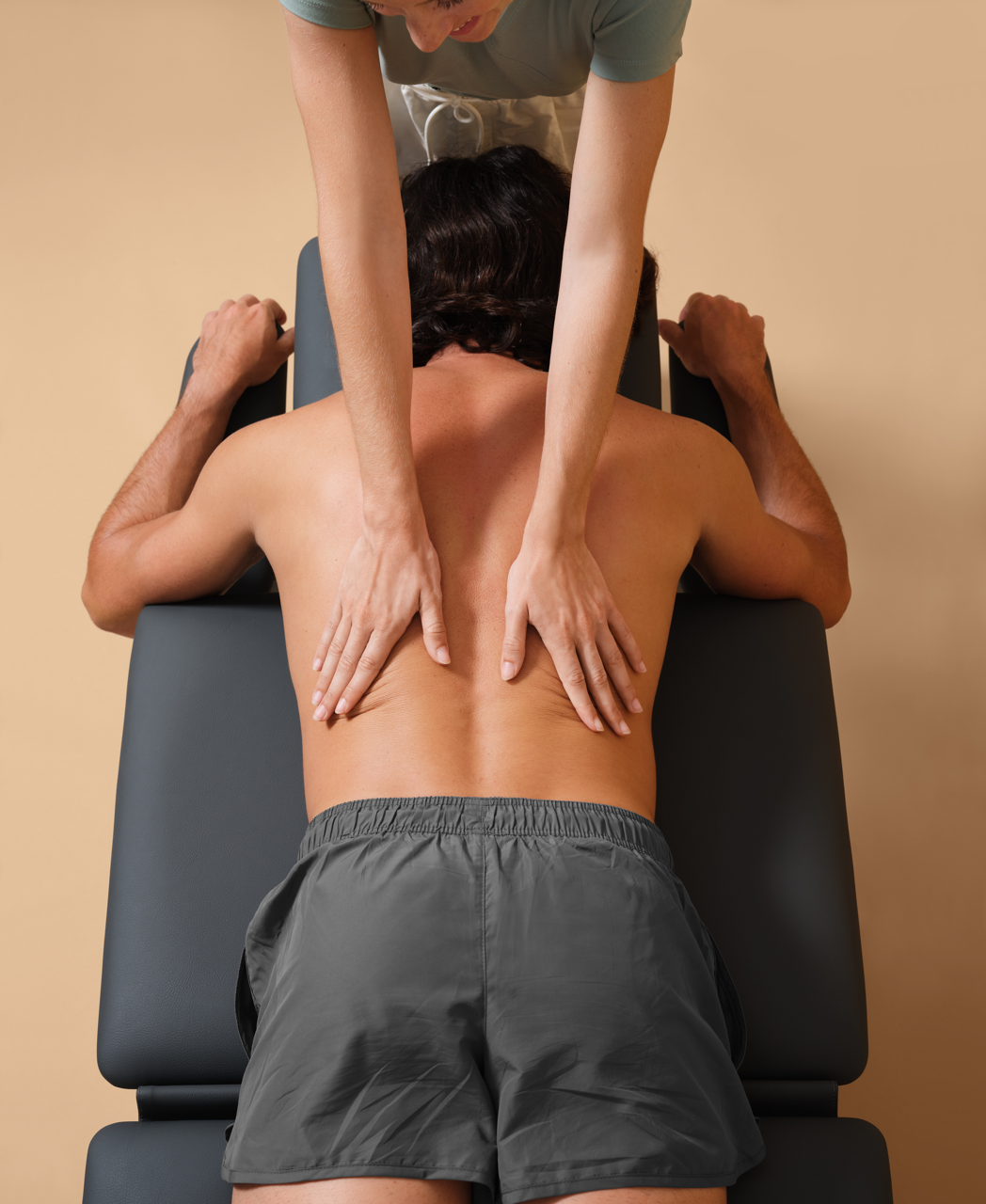 Spradling©
High-end Spradling © upholstery with Permablok 3 coating technology for optimum quality, hygiene and durability in healthcare environments. The best skin for your table.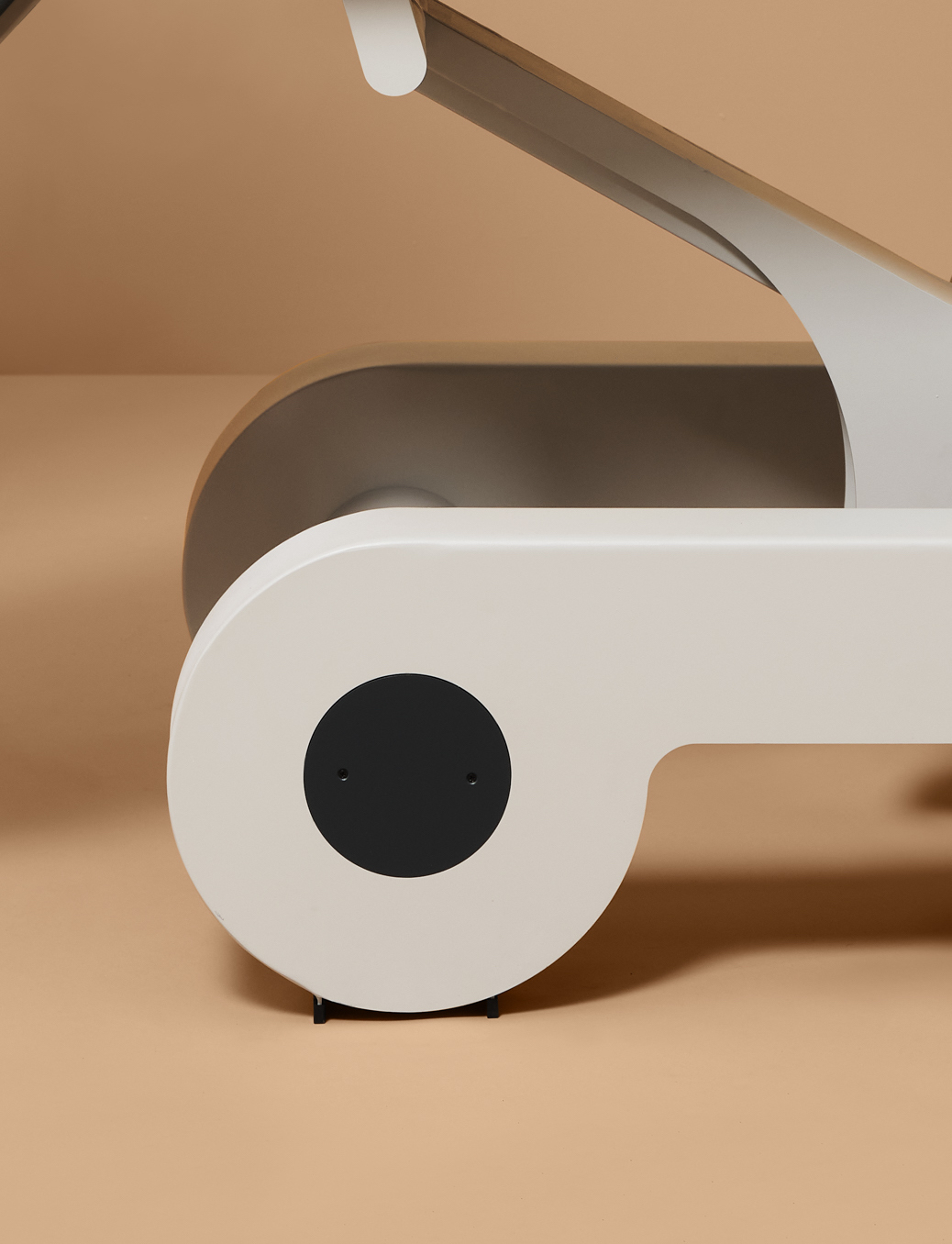 Wheels
Hidden and retractable 4-wheel system that turns 360º to ease the movement of the table. Limitless flexibility!
Other related tables
Swop 5 Physio
From
2394.00€
(TAX included)
Contact
If you want us to contact you, give us your contact details and we'll answer you as soon as possible.
info@naggura.com