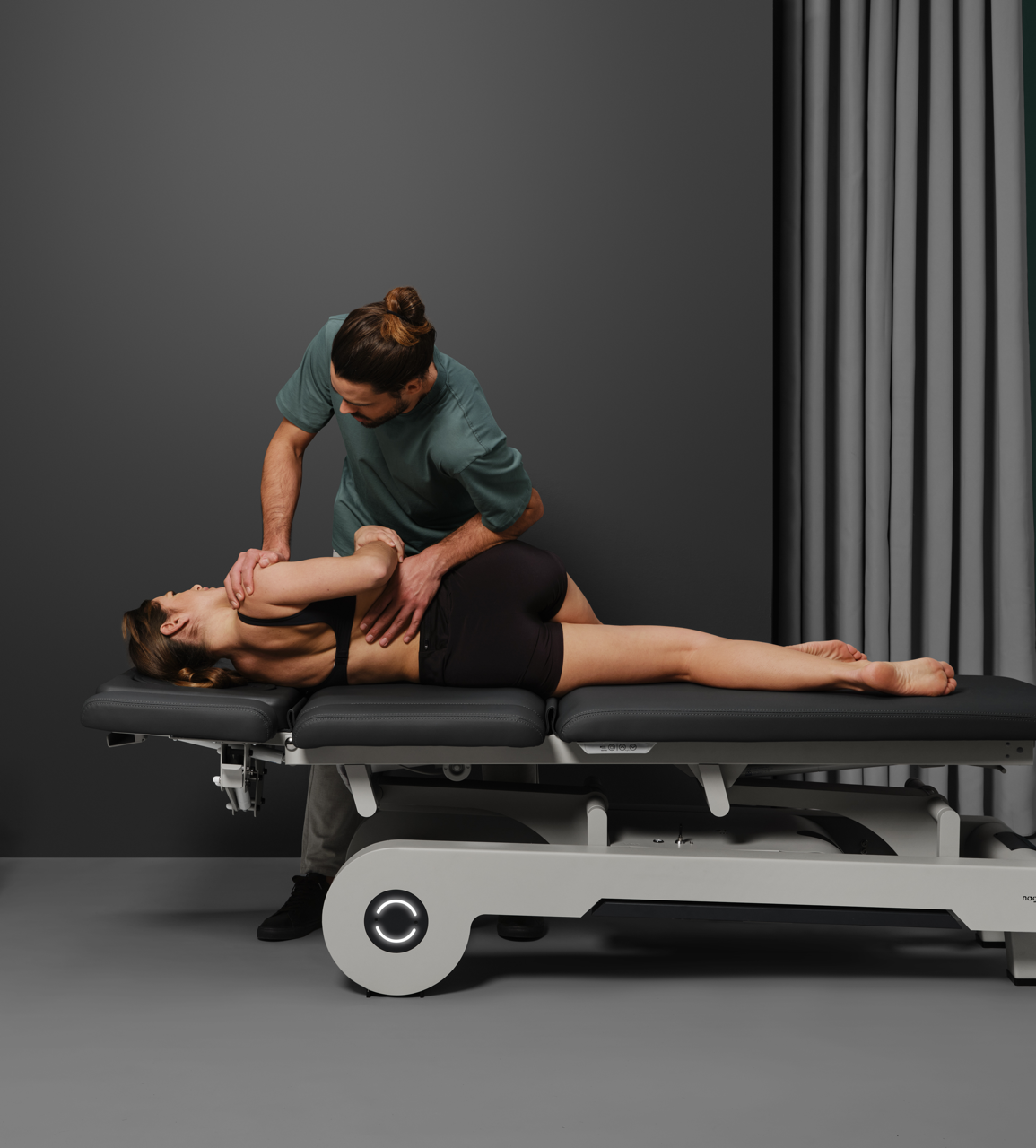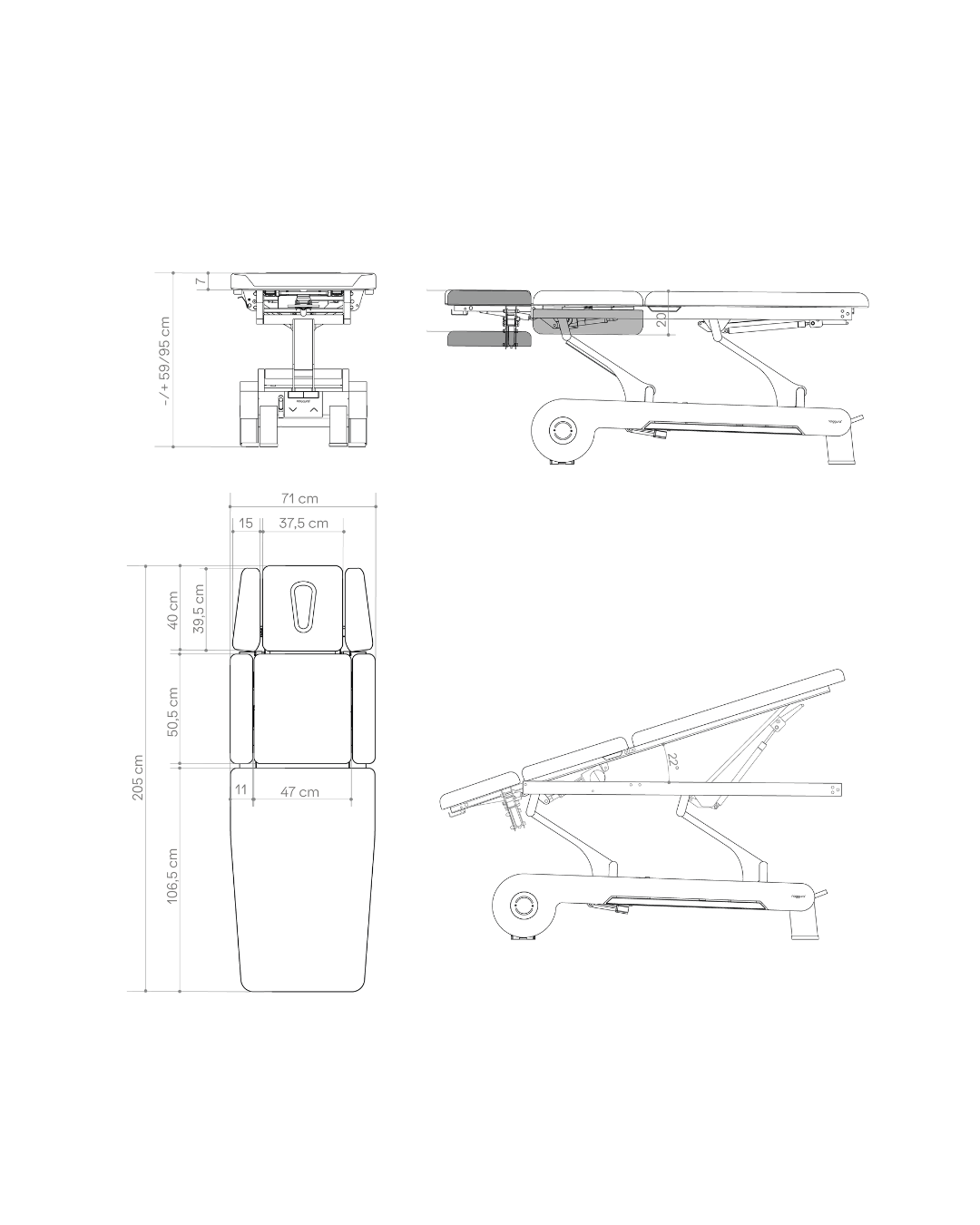 N'Run 5S EVO
N'Run 5S EVO is equipped in addition with 2 foldable side wings in the middle section. This multisectional table is completely ergonomic and versatile. Perfect for those professionals who seek staying very close to the patient when they need to.
Foreseen delivery time: To be checked
We are sorry, this product is currently out of stock. Would you like us to inform you when it is available again?
Yes, I want to be called
Please contact me by email
TECHNICAL DATA
5-section treatment table 
2 engines
Dimensions (length x width): 205 x 71 cm
Height (min. and max.): 59/95cm
Weight: 152.5 kg
Thickness: 7 cm
Density: 120 kg/m3 / 40 kg/m3
Loading capacity: 250 kg
Operation: Peripheral switch
Upholstery with straight edges and finished with a saddlestitch
STANDARD EQUIPMENT
B'Soft-headrest
4 Wheels 360º
TwinLift ® arm support
Foldable Side wings
Peripheral switch
Heating
White LED light in the under carriage
Safety block

OPTIONS
Paper roll holder
Bed cover
Highlights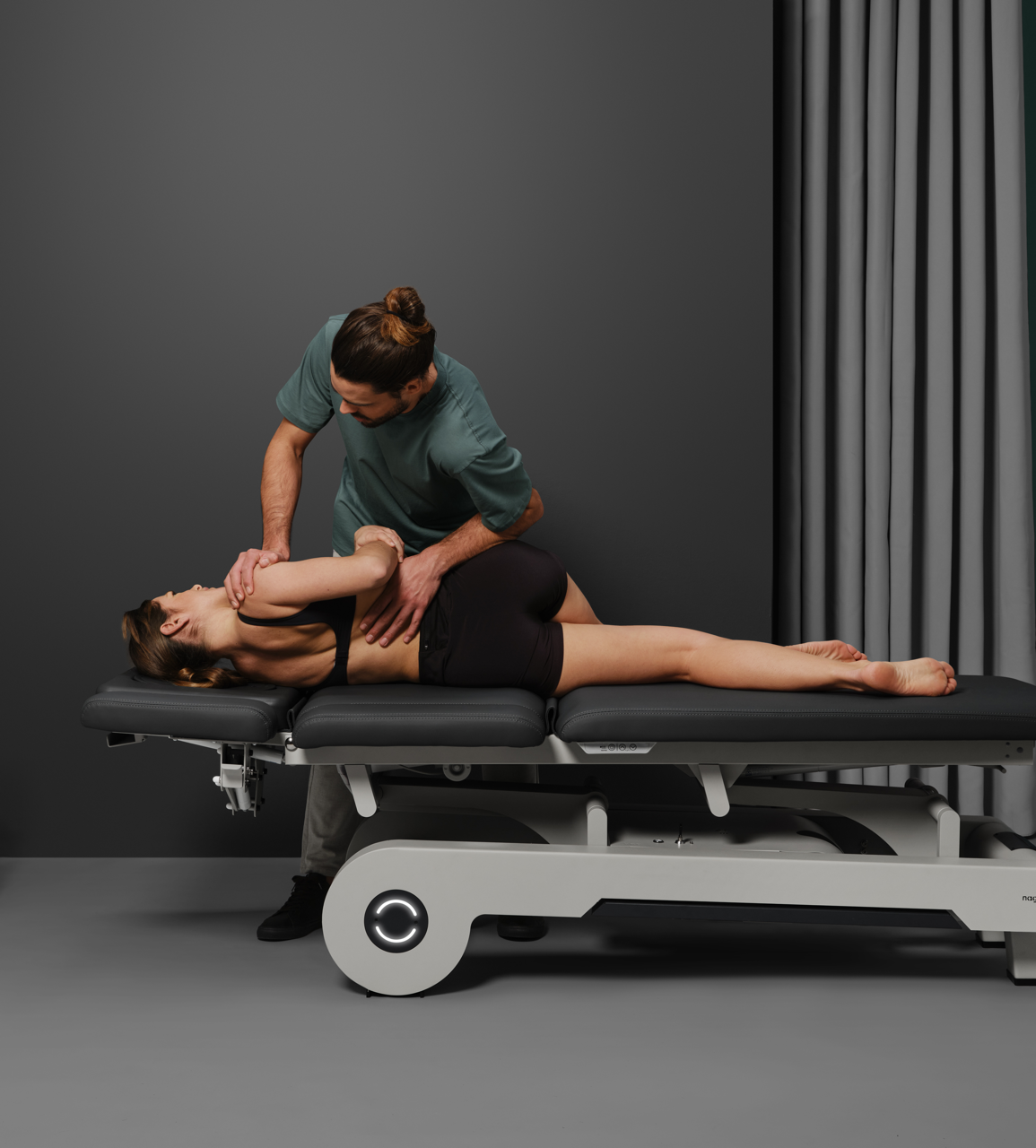 The N'Run style
'Cause you deserve the best treatment table! Pure lines, elegant shapes and technical optimised solutions are the soul of Naggura'n. Tables that will leave you speechless!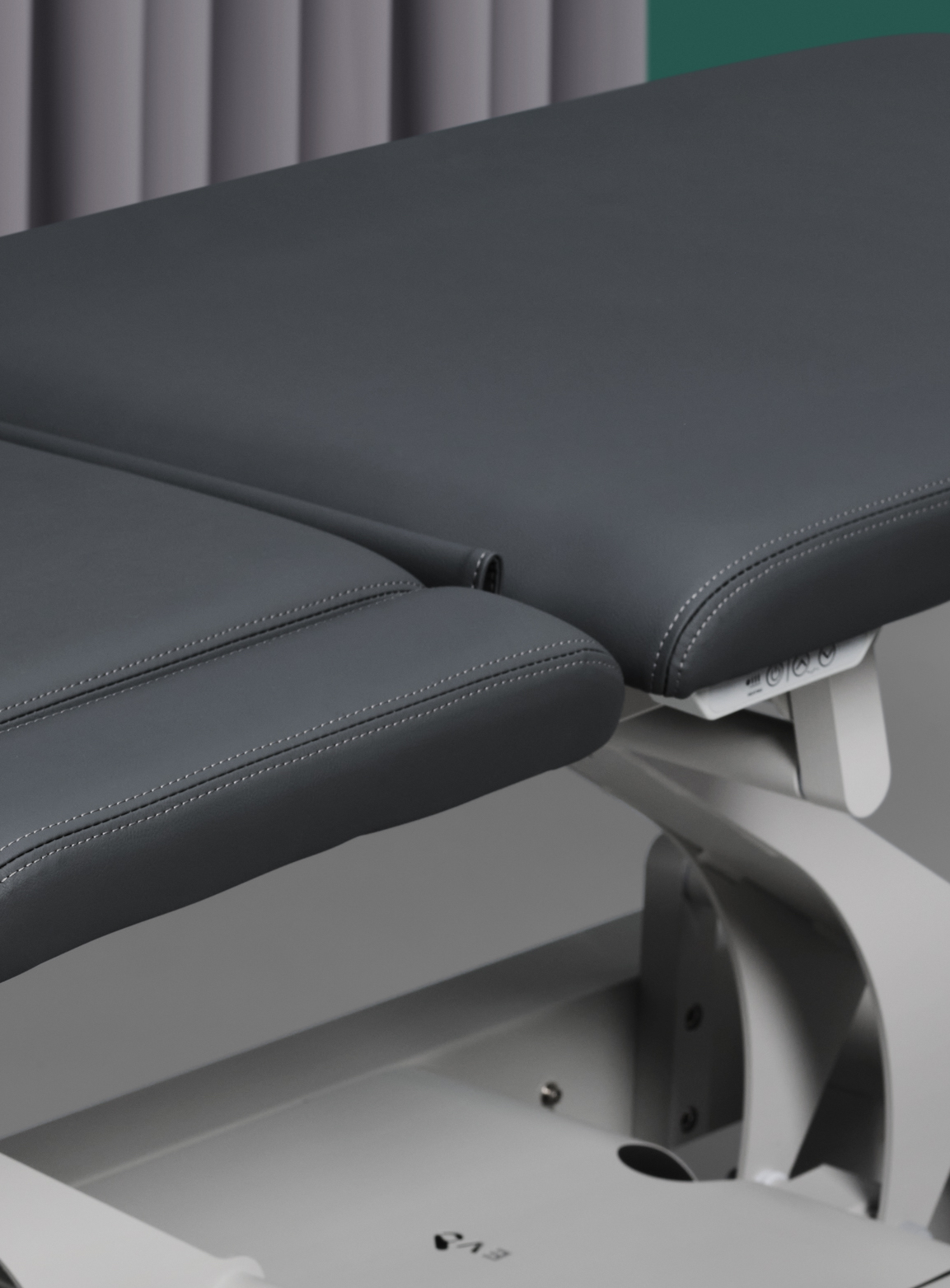 Double density cushions
The double padded cushions combine a high-density foam with a soft upper layer. The perfect table for manipulation techniques. Your comfort zone!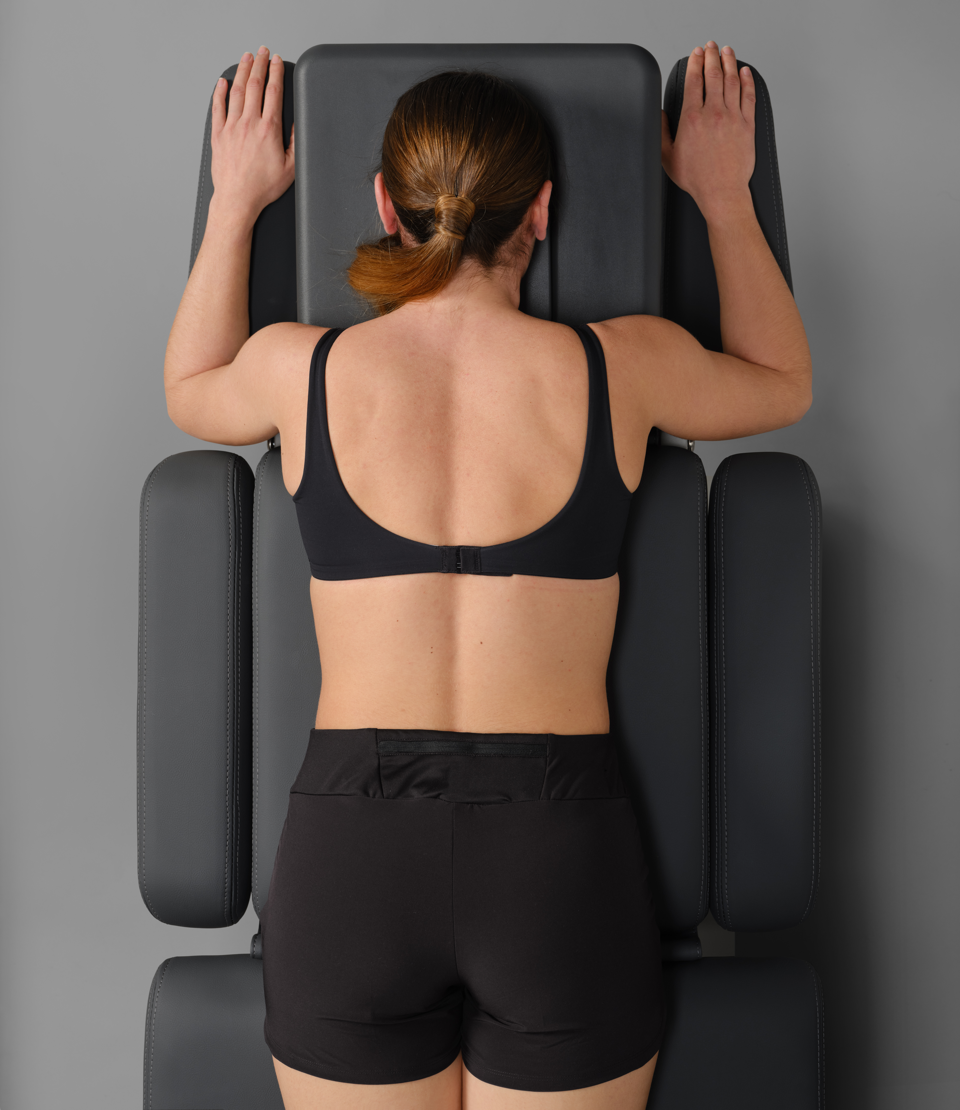 TwinLift©
Ergonomic arm supports which ensure best position of the patient when lying in prone position. Patented operation system fully articulated by gaslift and lever. The supports can be lowered and lifted by the patient himself in a very smooth way, without preset positions. The mechanism does not collide against the therapist when sit on the headrest area with a stool.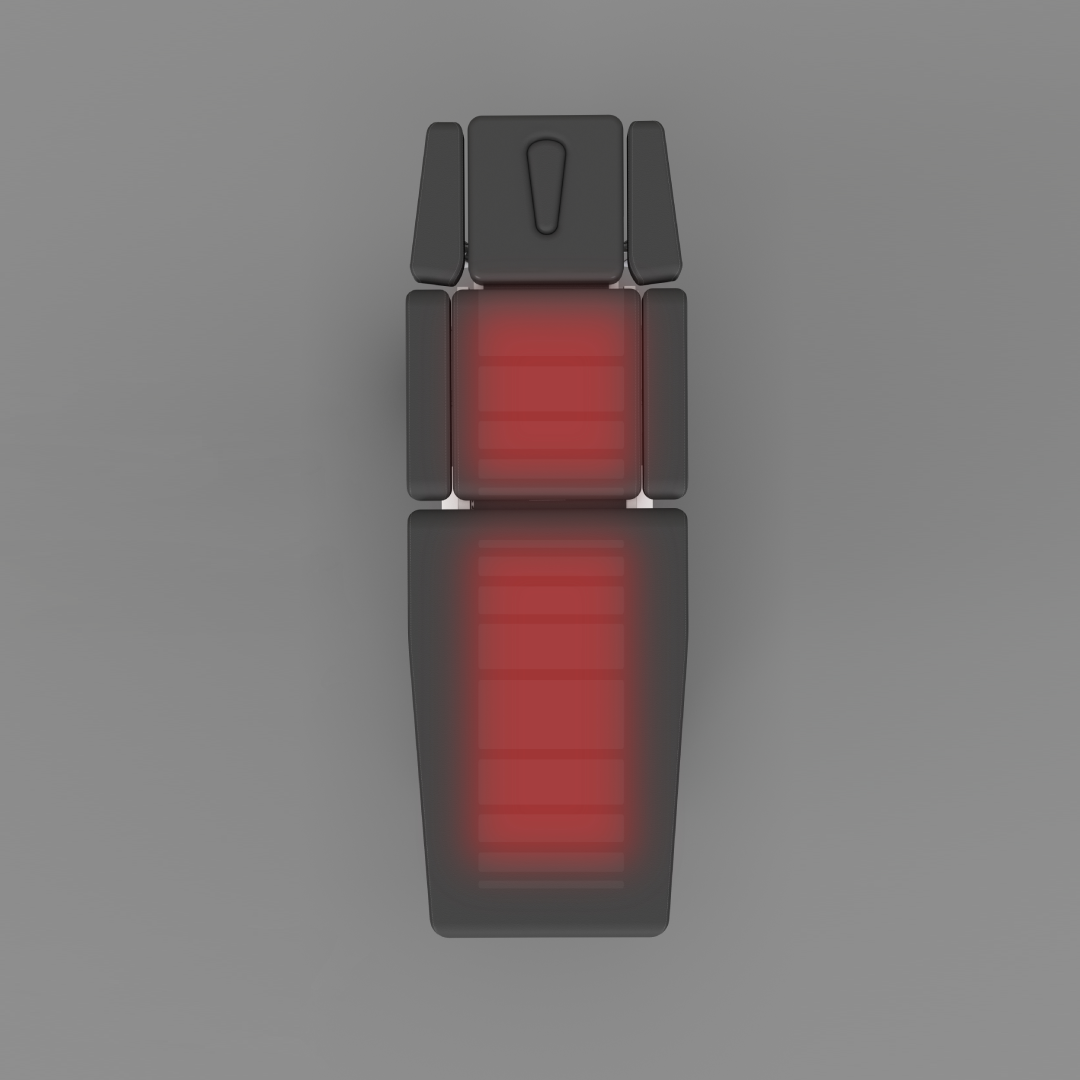 Built-in heating system
The mattress with heating provides gentle warmth to make your patients feel fully relaxed. The best treatment starts with a warm welcoming.
Side wings
Treat your patient in the most ergonomic position thanks to the foldable side wings. Always stay by the side of the patient.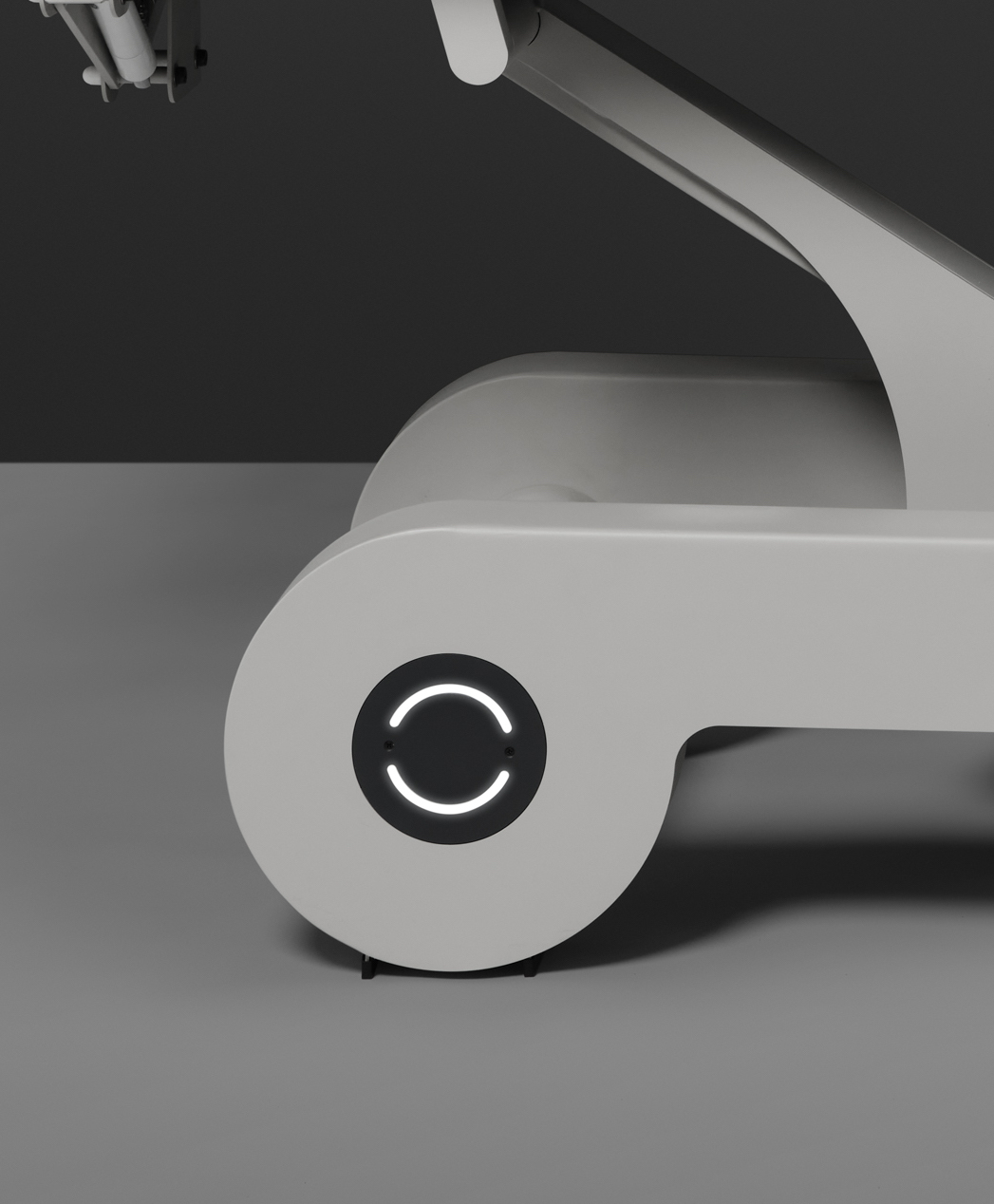 LED lighting
Create a nice and relaxing atmosphere in your therapy room. Shine a light on your Naggura EVO.
Other related tables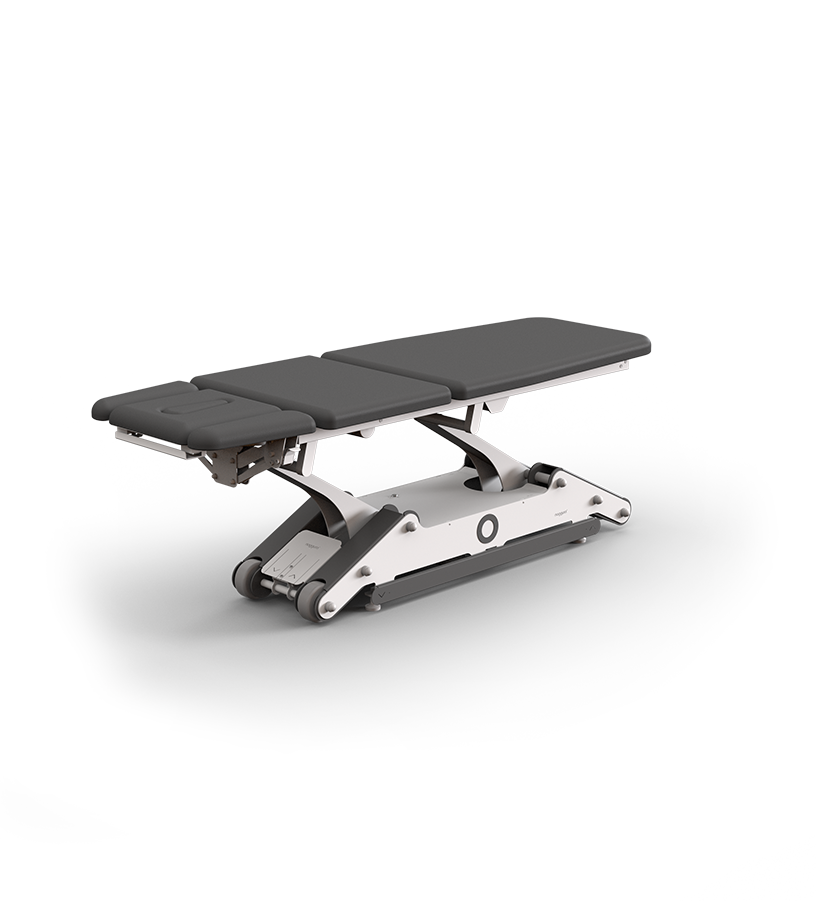 Contact
If you want us to contact you, give us your contact details and we'll answer you as soon as possible.
info@naggura.com