Highlights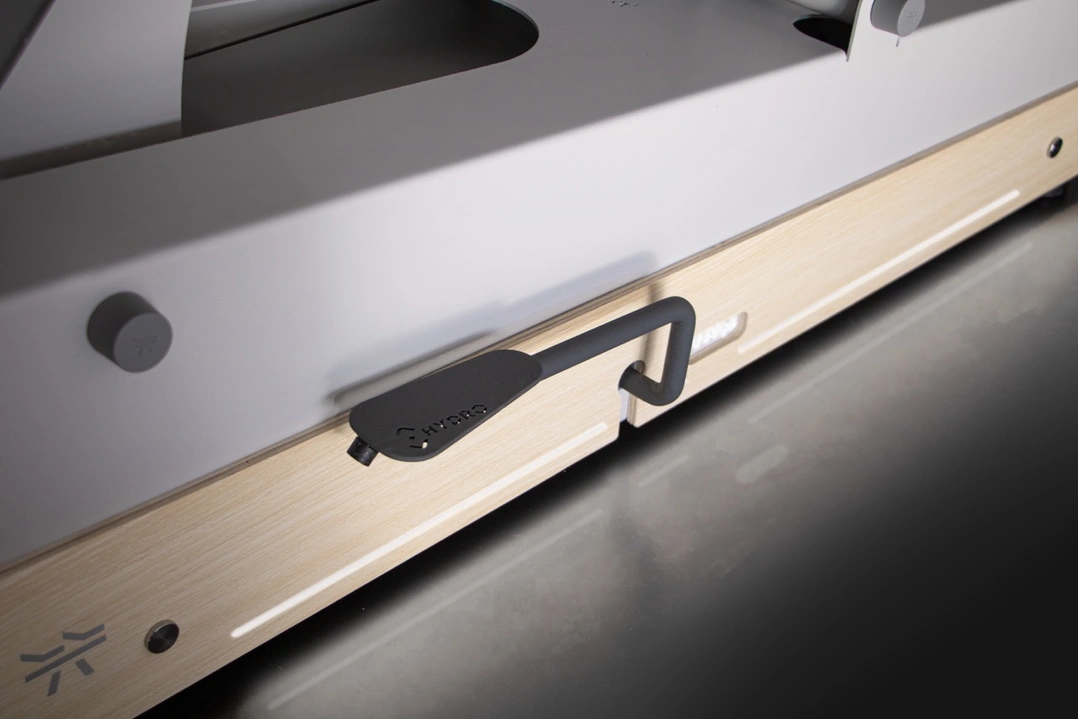 Lift your patient
By operating the pedal or control lever, it allows you to raise or lower the table as needed. This system provides smooth and controlled elevation, which can be beneficial for both the patient and the professional. Press to raise it and pull to lower it.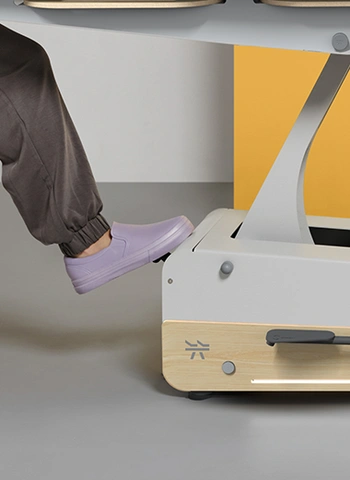 Swop on wheels!
Swop 2L Hydro Pro comes with wheels that can be blocked and unblocked using a lever.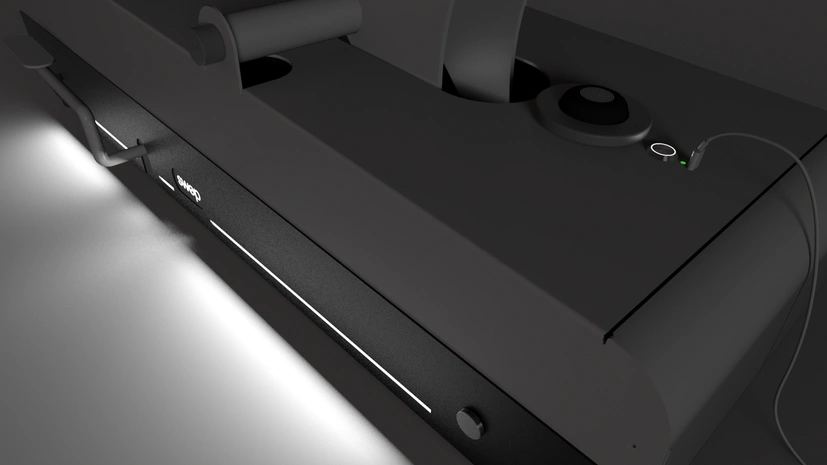 A practice with charisma
LED lights on the base of the table with internal battery and USB-C charging port (approximate capacity of 40 hours). These lights will provide additional illumination to the consultation space and will be a unique and attractive feature for the patients.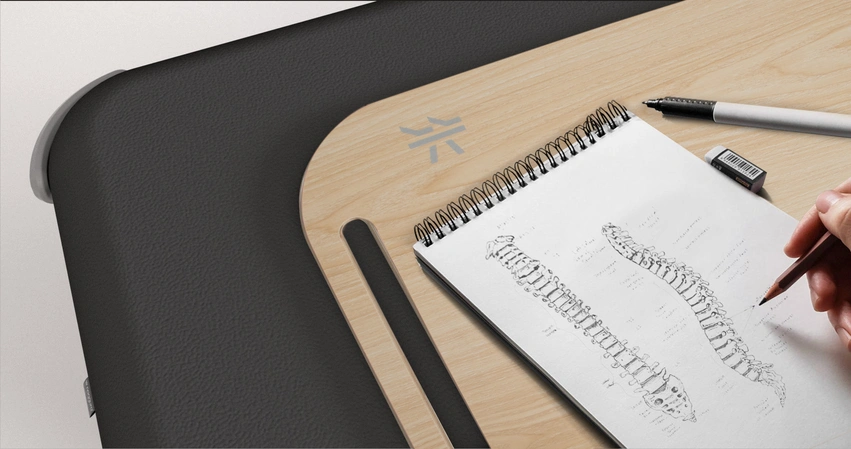 Pack School:* Support tables
The Pack School* is designed for schools and includes two wooden tables to use as a surface on top of the table. There is space to easily store them within the structure of the table.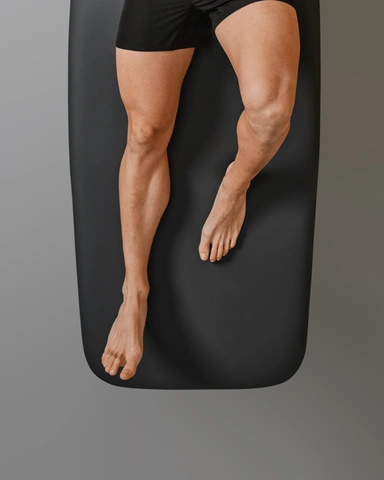 Naggura Skin
High-end Naggura Skin upholstery made of vinyl coated fabric that offers optimum quality, resistance and durability in the healthcare environments.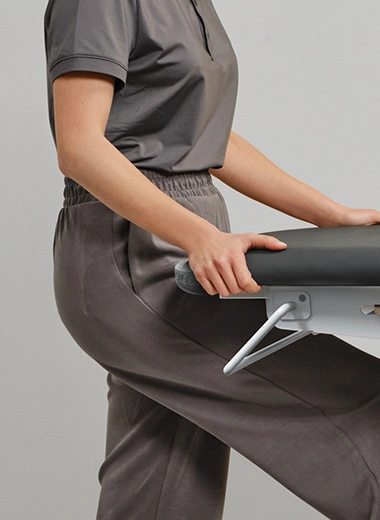 360° Protection
The Pack School* also includes four high-density foam corner protectors to provide additional protection to the upholstery of the table. These corner protectors are specifically designed to fit the corners of the table and offer effective cushioning against impacts and abrasions.
Contact
If you want us to contact you, give us your contact details and we'll answer you as soon as possible.
info@naggura.com