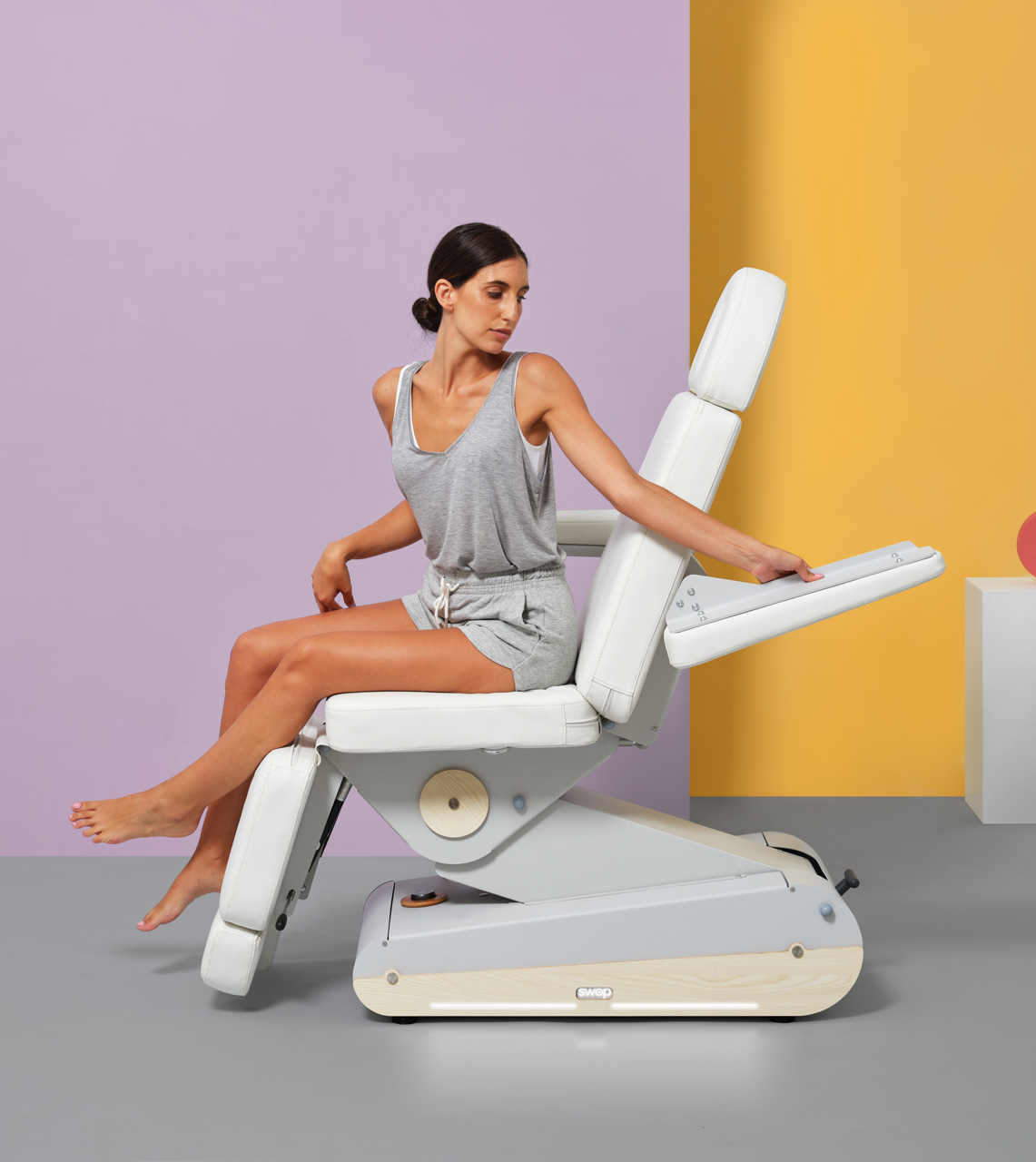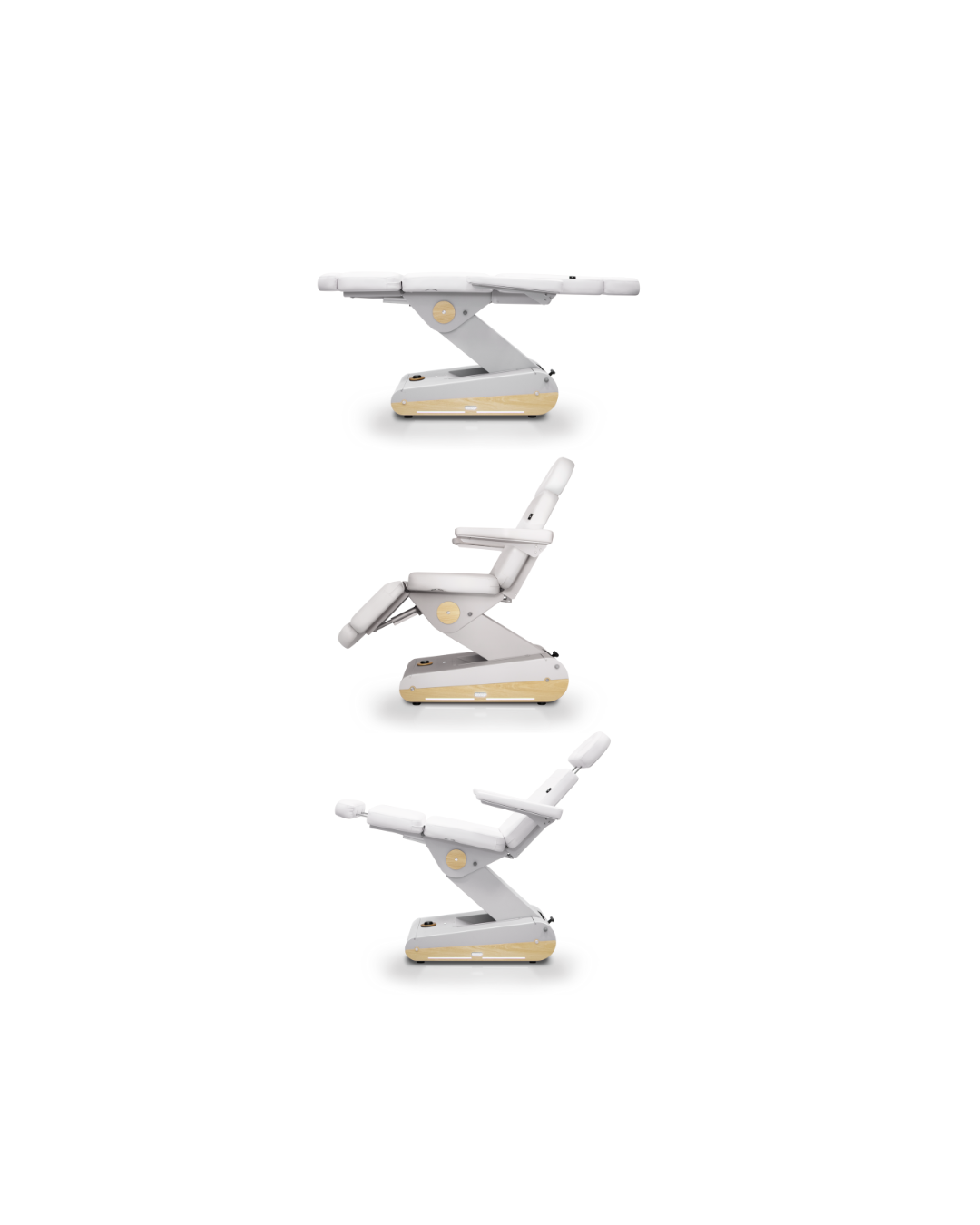 Swop B4 Beauty
4-motor beauty bed of optimum stability and ultra-compact frame. The engines allow adjusting the backrest, footrest, height and Trendelenburg positions easily with its hand controller. Swop B4 Beauty is equipped as standard with a white LED lighting on the base and a 4-wheel system turning 360º which can be blocked and unblocked with a lever.
TECHNICAL DATA
4 engines
Dimensions (length x width): 193 x 83 cm
Height (min. and max.): 63/94 cm
Weight: 105 kg
Thickness: 10 cm
Density: 40kg/m³
Loading capacity: 175 kg
Operation: Hand controller (included)
Upholstery 100% Vinyl-compound
STANDARD EQUIPMENT
Breathing hole and plug
White LED light in the under carriage
4 Wheels 360º
Removable armrests

OPTIONS
Front interchangeable panels
Bamboo Sound System
Led Cromo Mood Light
Foot controller
Paper roll holder
Bed cover
Highlights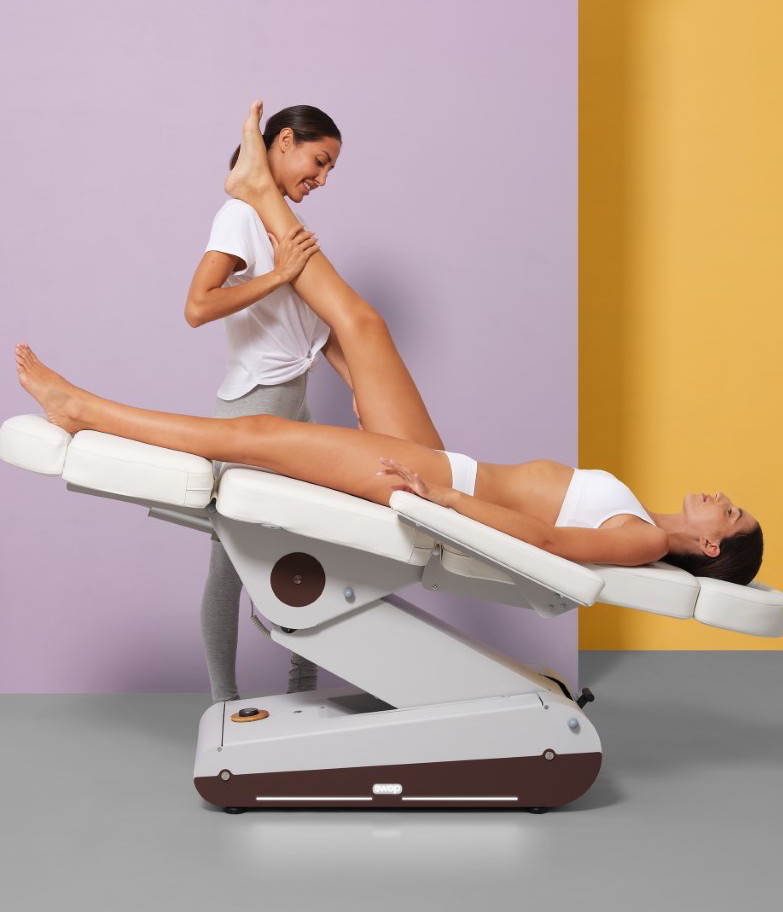 All-round and Functional
Swop B4 Beauty is a 4-motor beauty chair conceived for beauty salons or advanced aesthetic centres. Perfect for dermatology and medical examination. Swop B4 Beauty is medical certified according to (EU) 2017/745 regulation.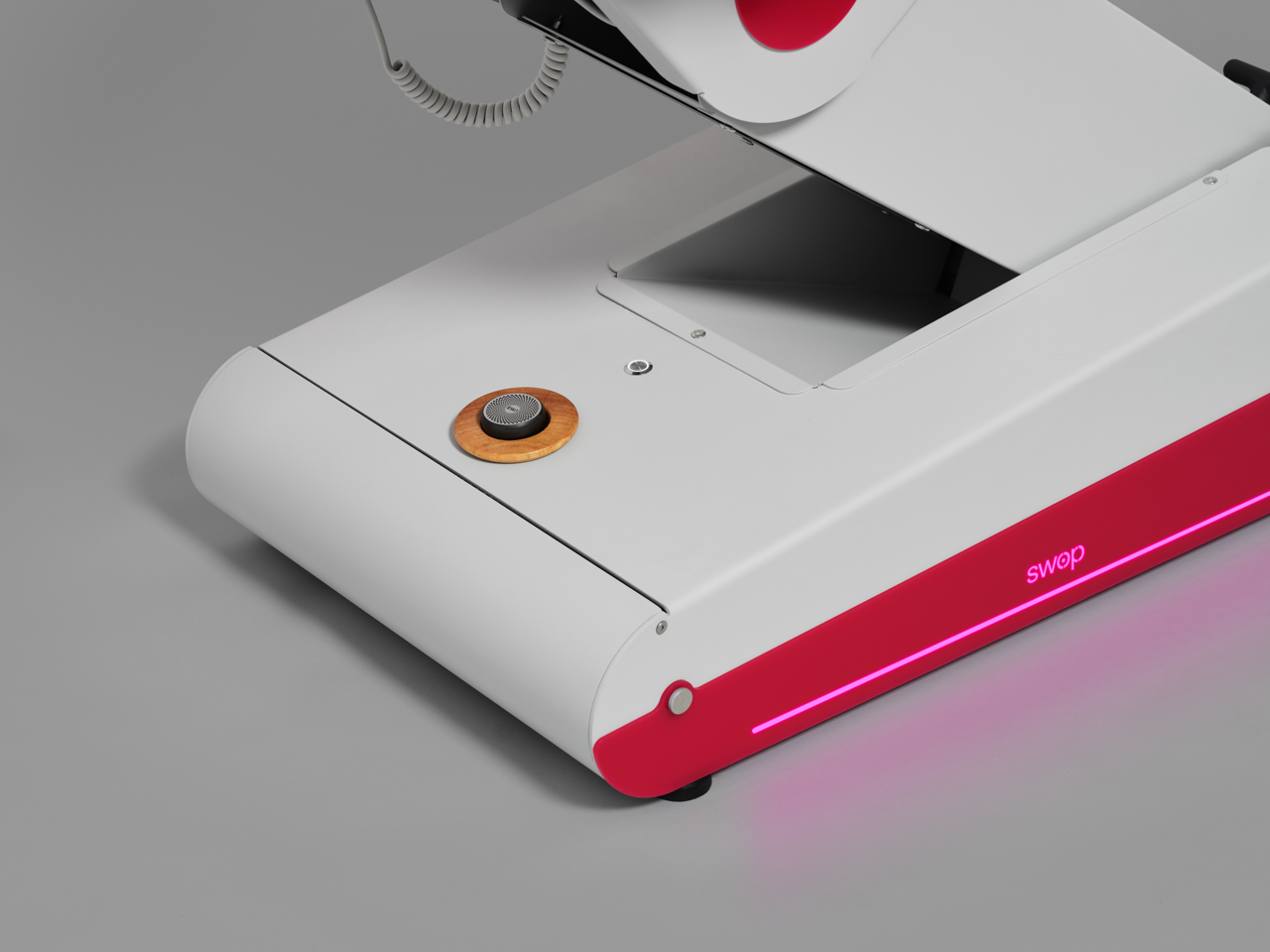 Bamboo Sound System
Let the sound emerge from the table or take the Swop Bluetooth speaker wherever you want. Well-being and music are the perfect duo.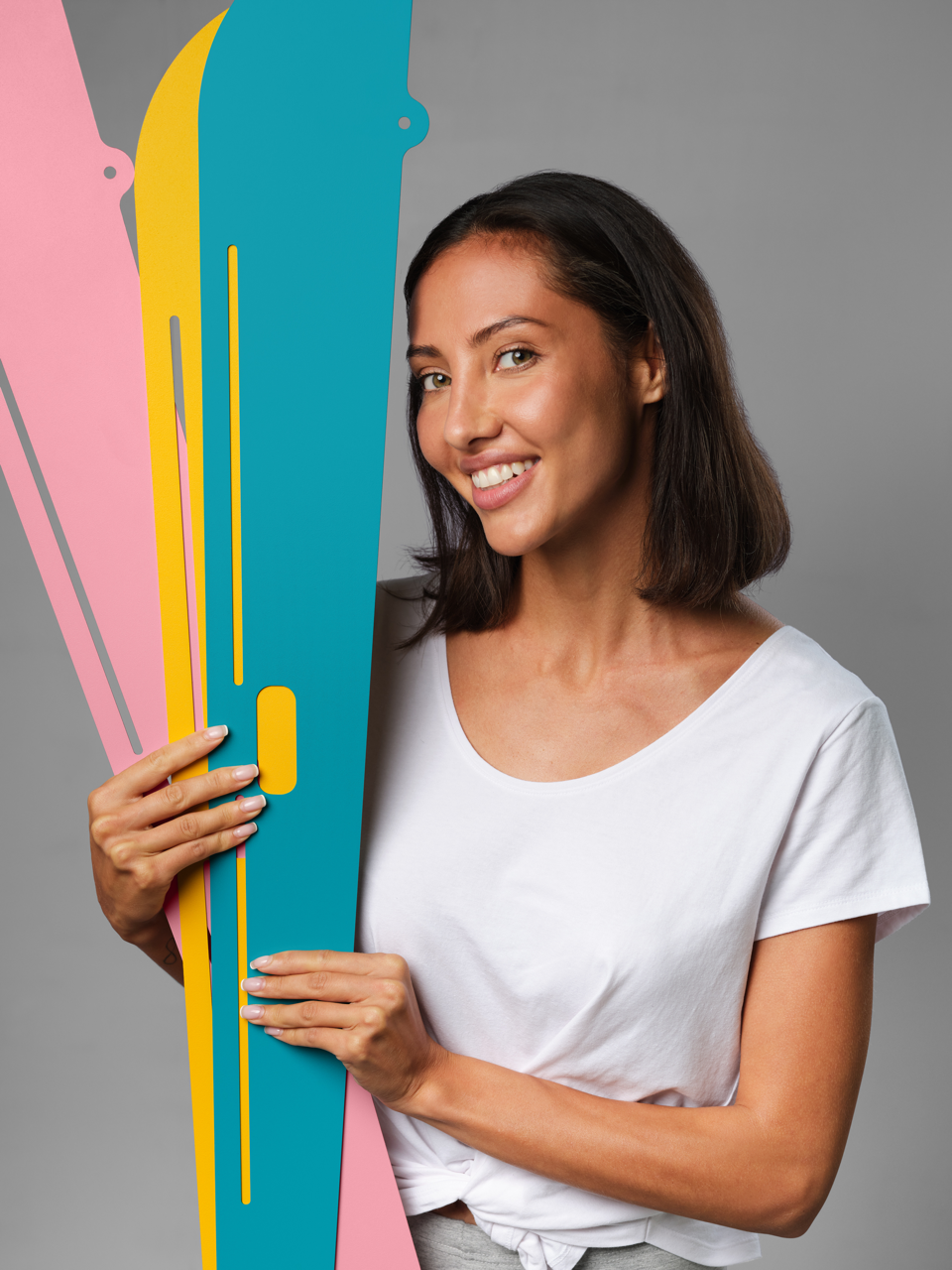 Front interchangeable panels
'Cause you never get up in the same mood! Swap the front boards in a matter of seconds and you'll get a new table. You need no tools! Choose the garment you like the most for your table and smile!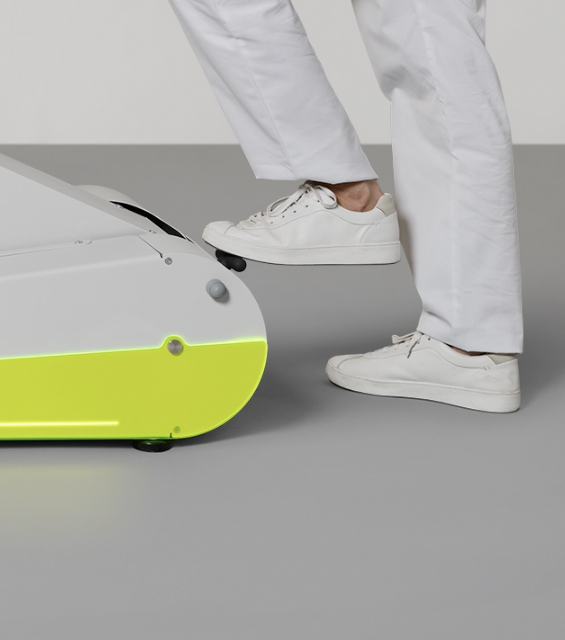 Wheels
Hidden and retractable 4-wheel system that turns 360º to ease the movement of the table. Limitless flexibility!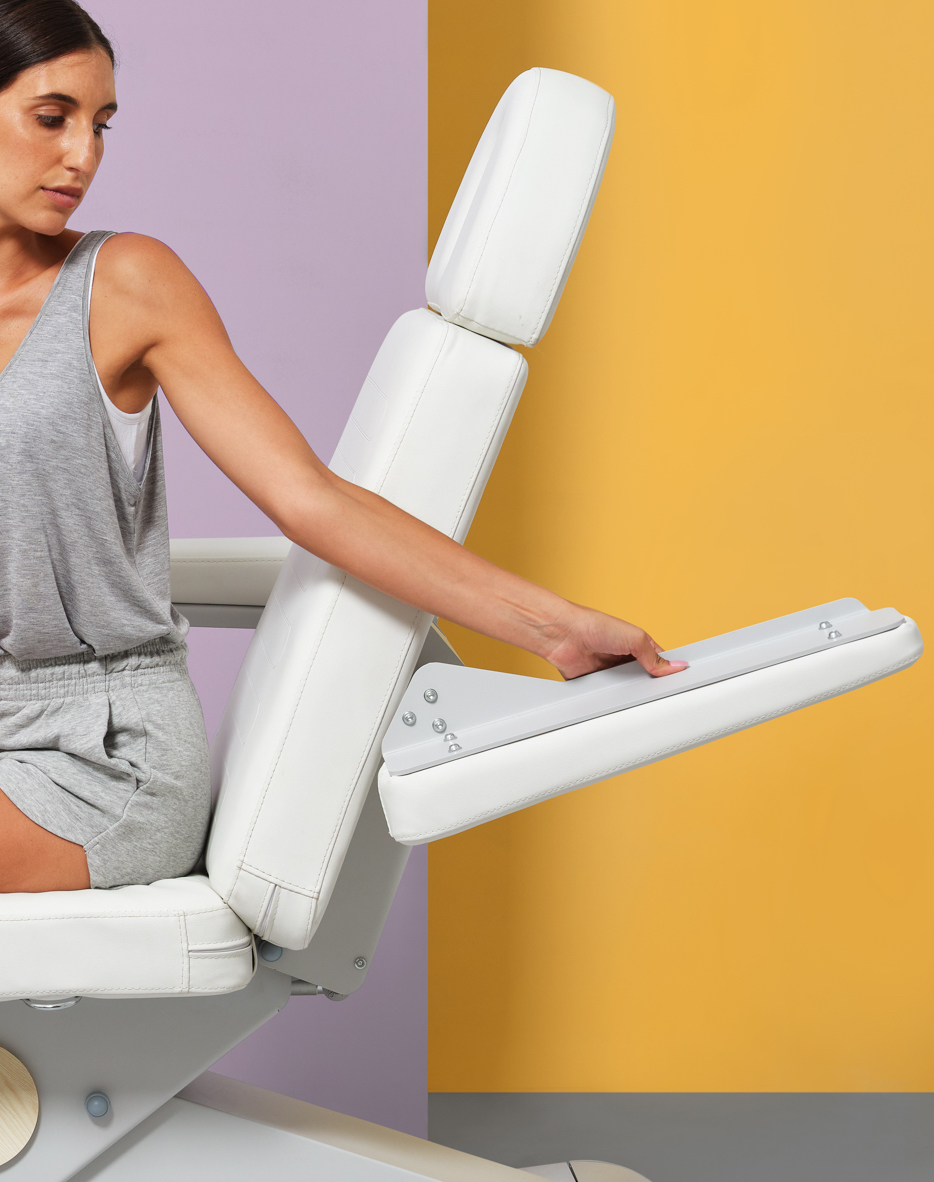 Removable armrest
Upholstered armrests that can be folded and removed. They are synchronized with the back support. They ensure ease of access for the patient. If you exchange the armrest position, they can be used when the patient is lying face down.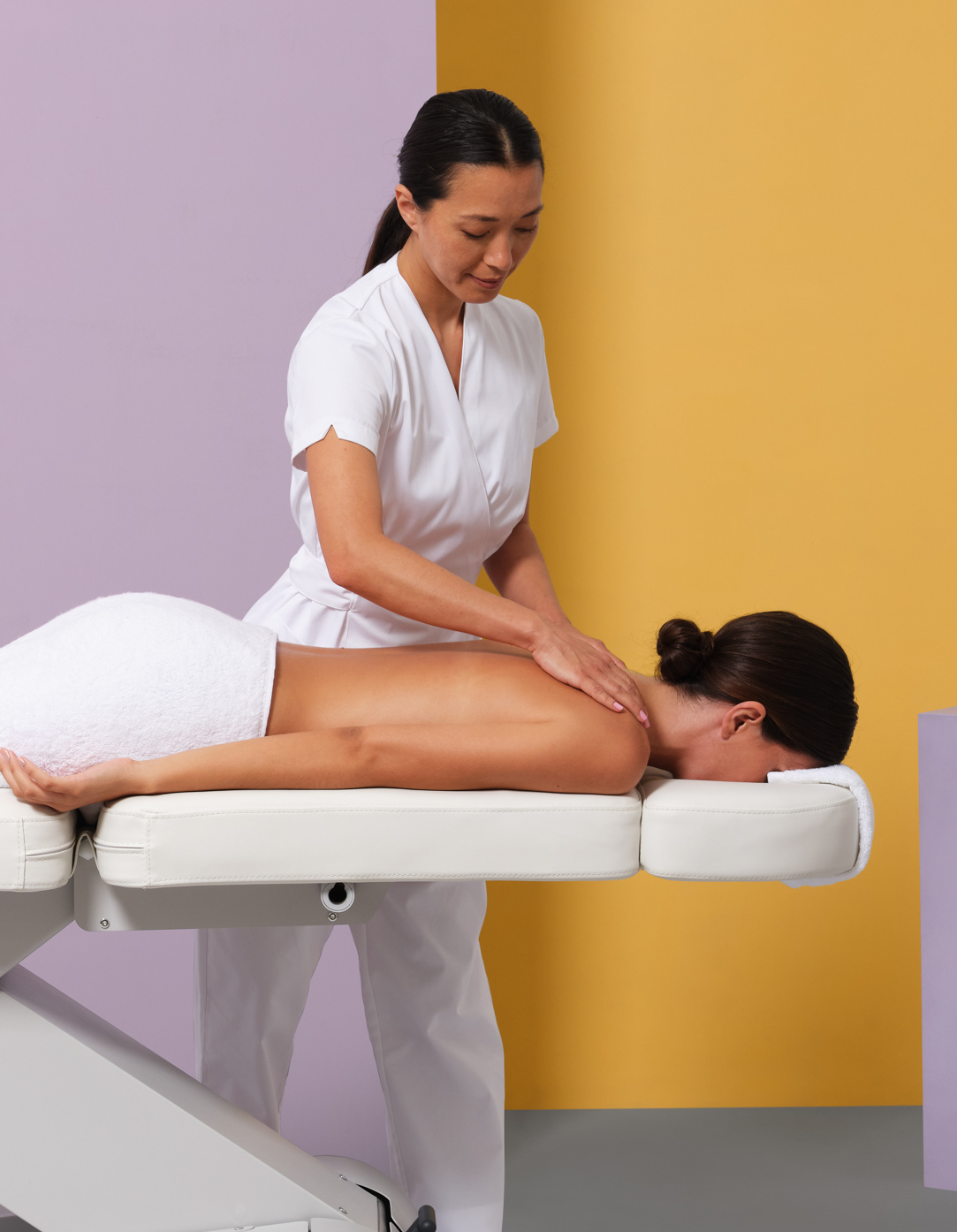 Breather hole
It ensures best comfort for the patient when lying face down.
Other related tables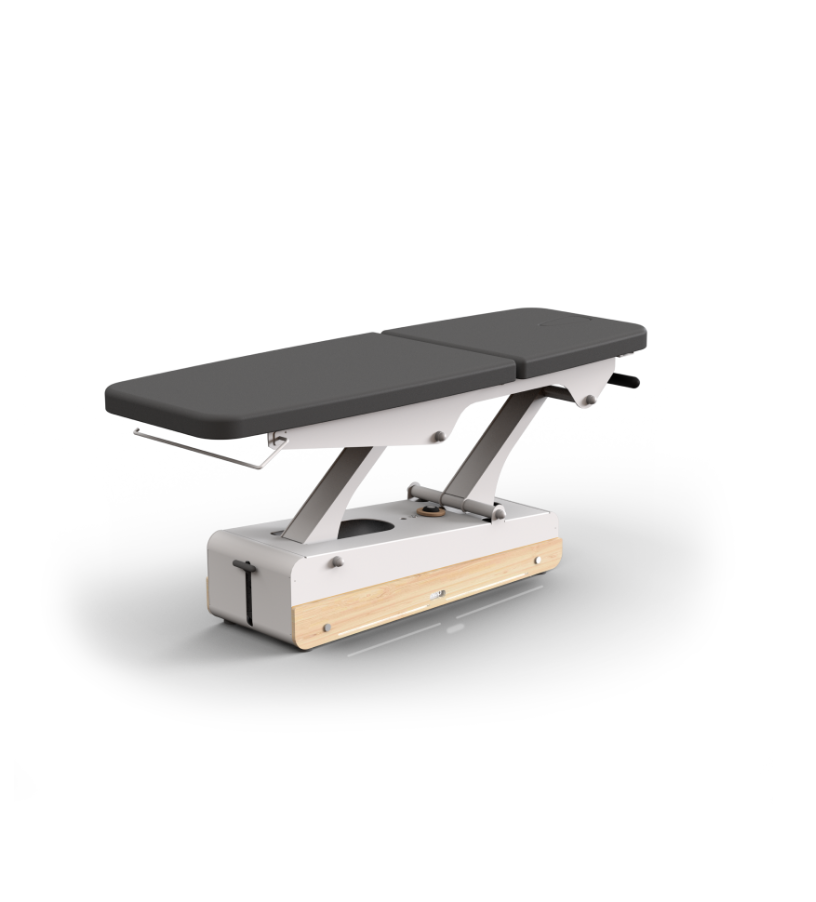 Contact
If you want us to contact you, give us your contact details and we'll answer you as soon as possible.
info@naggura.com