+ %%summary_panel_title%%
%%summary_panel_total%%
%%summary_products%%
No configuration selected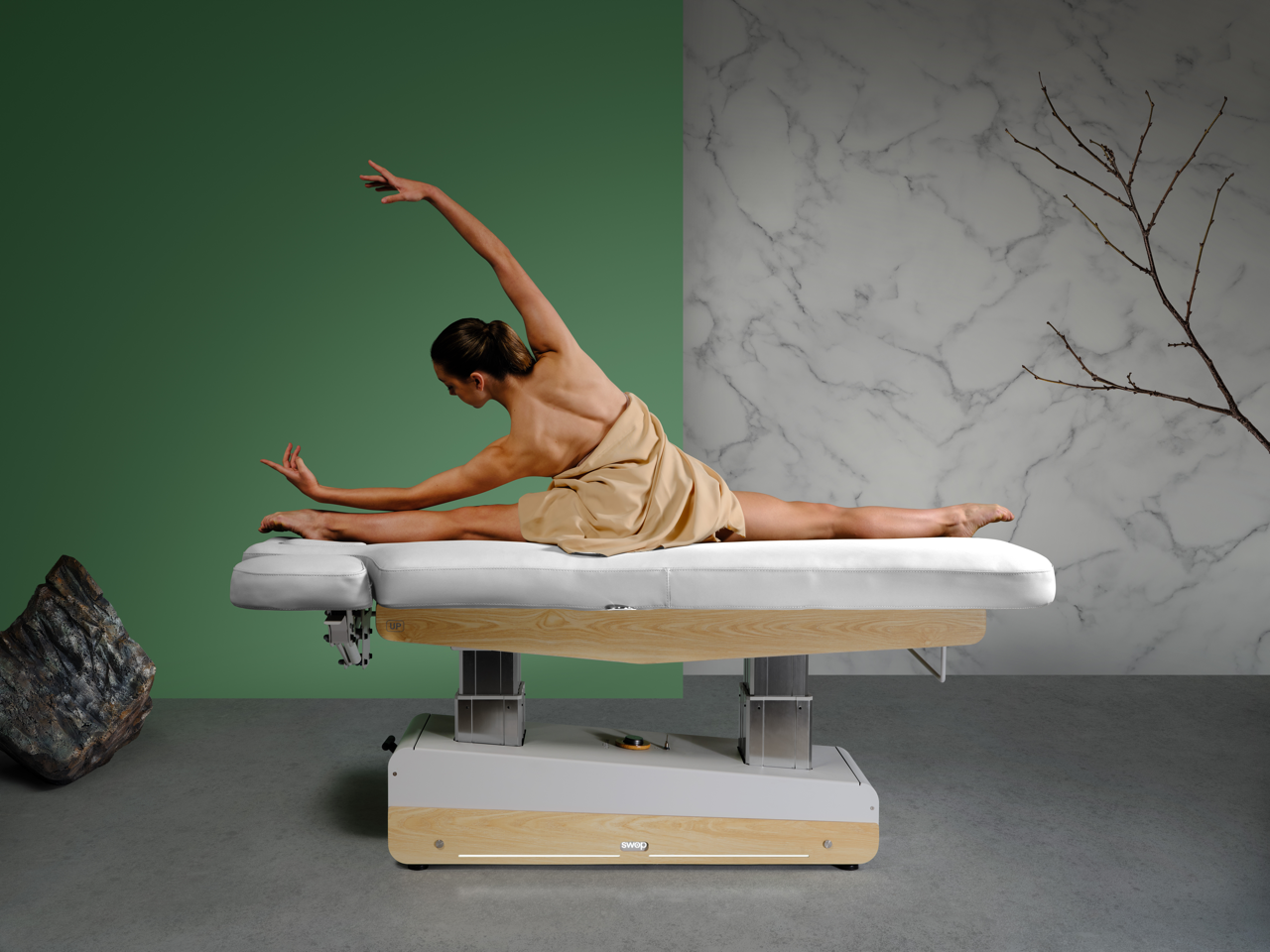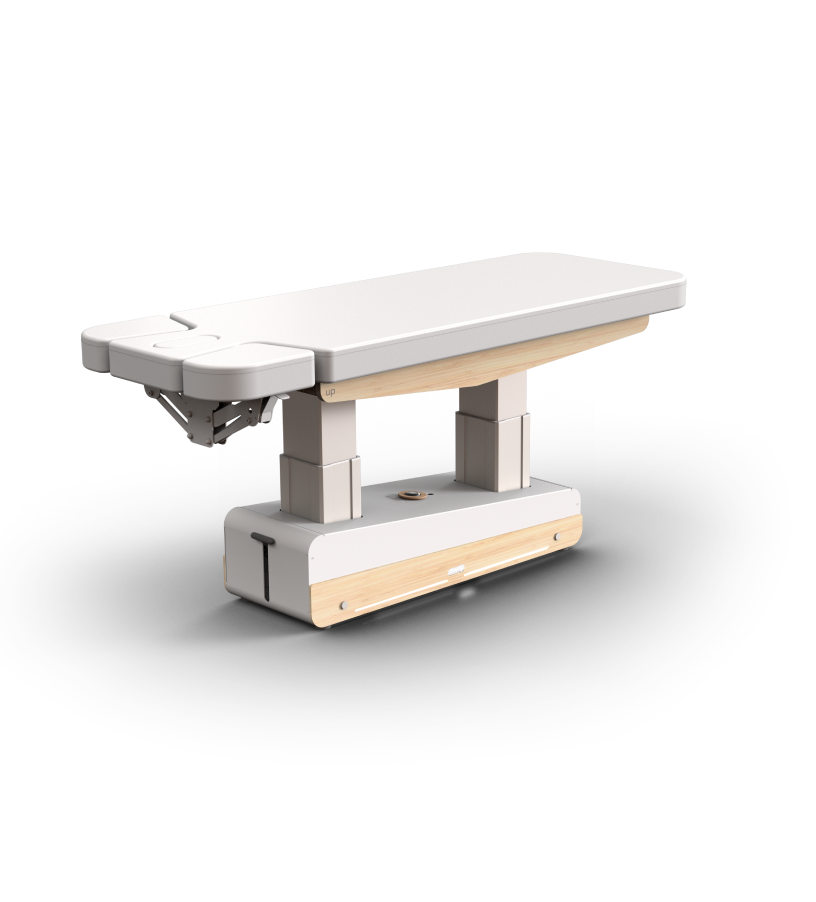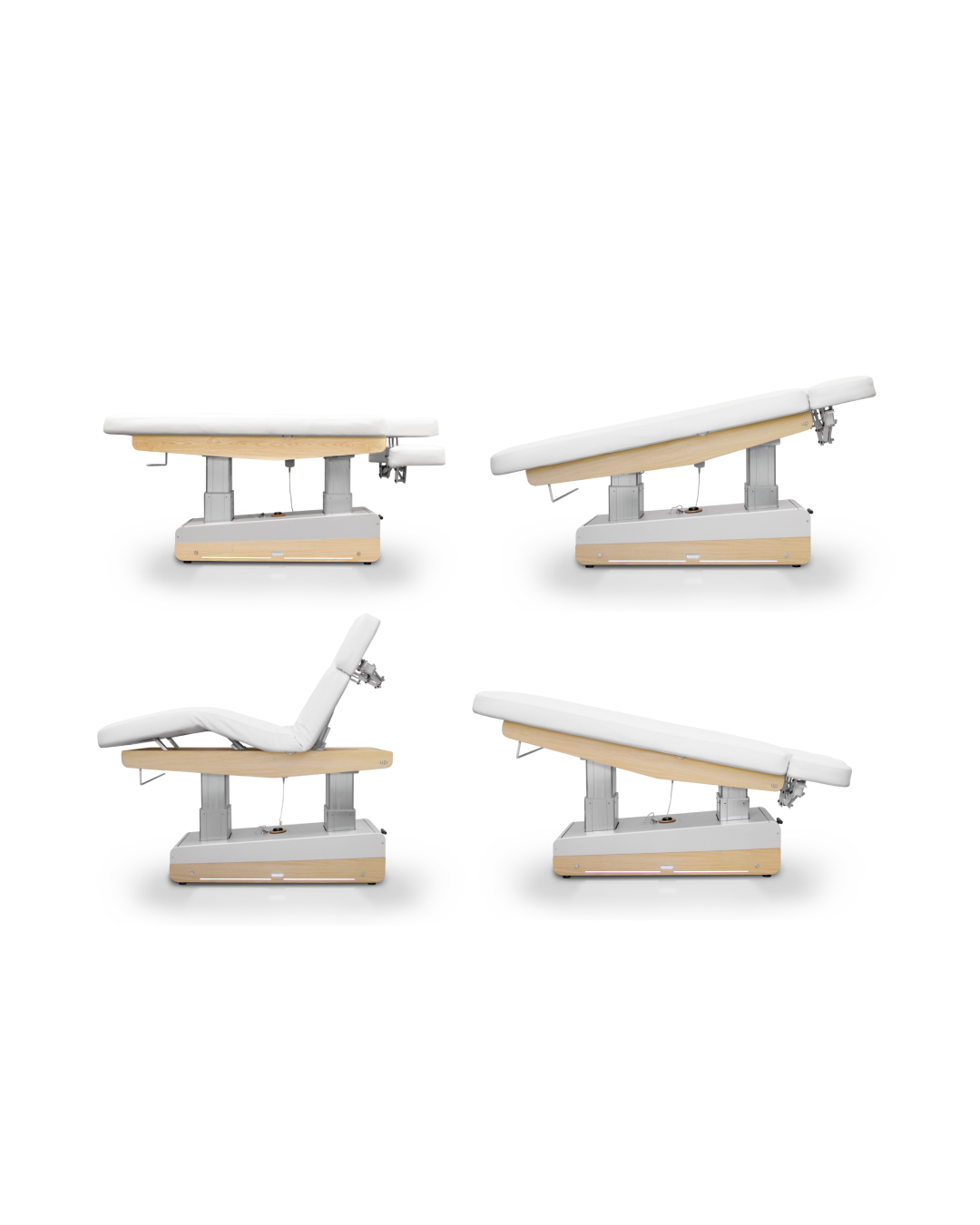 Swop S4 UP
When art meets art
Top quality Spa bed with double column structure. It is equipped with 4 engines that adjust the height, backrest, leg-rest and tilt. Equipped with 3 memory positions and reset function. Continuous mattress in viscoelastic material offering high comfort to the patient. Swop S4 is equipped with heating system as standard. Retractable wheels and white Led lighting on the base.
TECHNICAL DATA
4 engines (height, inclina-tion, footrest, backrest)
Dimensions (length x width): 200 x 74 cm
Height (min. and max.): 66/87 cm
Weight: 135 kg
Thickness: 11,5 cm (10 cm latex and1,5 cm wood base)
Density: 30 kg/m³
Loading capacity: 300 kg
Operation: Hand controller (included)/Foot controller (optional)
Upholstery Seamlessround edges Naggura Skin upholstery:100% vinyl compound inwhite.
Superior abrasion resistance: >250.000 cycles.
Protection against germs and UV rays
STANDARD EQUIPMENT
TwinLift©
Rollholder
Wheels
Breathing hole and plug
Hand controller
White LED light in the under carriage

OPTIONS
Front interchangeable panels
Bamboo Sound System
Led Cromo Mood Light
Foot controller
Paper roll holder
Bed cover
Highlights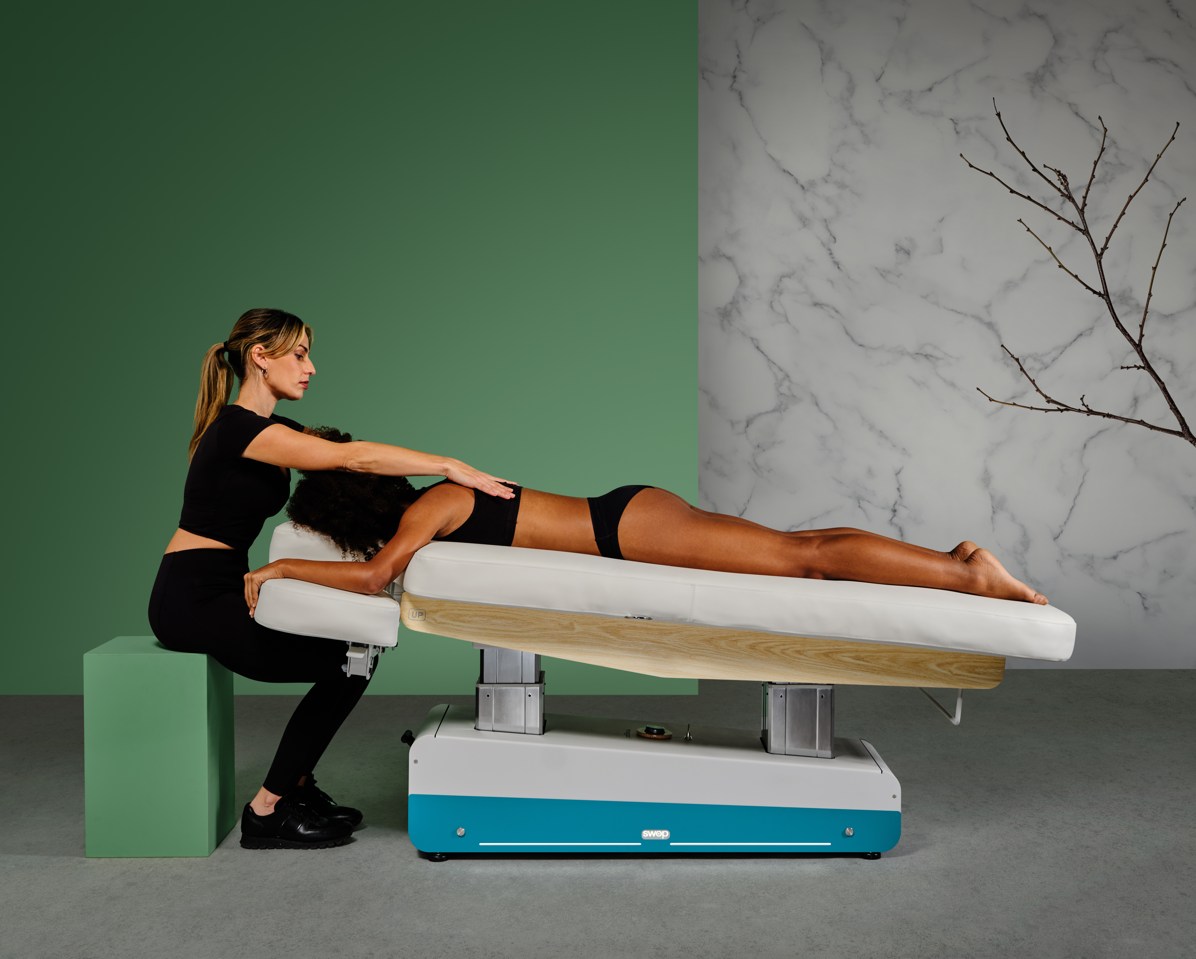 Rise your treatments to the next level!
The double column base makes the bed extremely stable and versatile. The 4 engines allow reaching multiple positions, also Trendelenburg and anti- Trendelenburg. This Spa bed is conceived to be a premium Spa bed offering a multifunction solution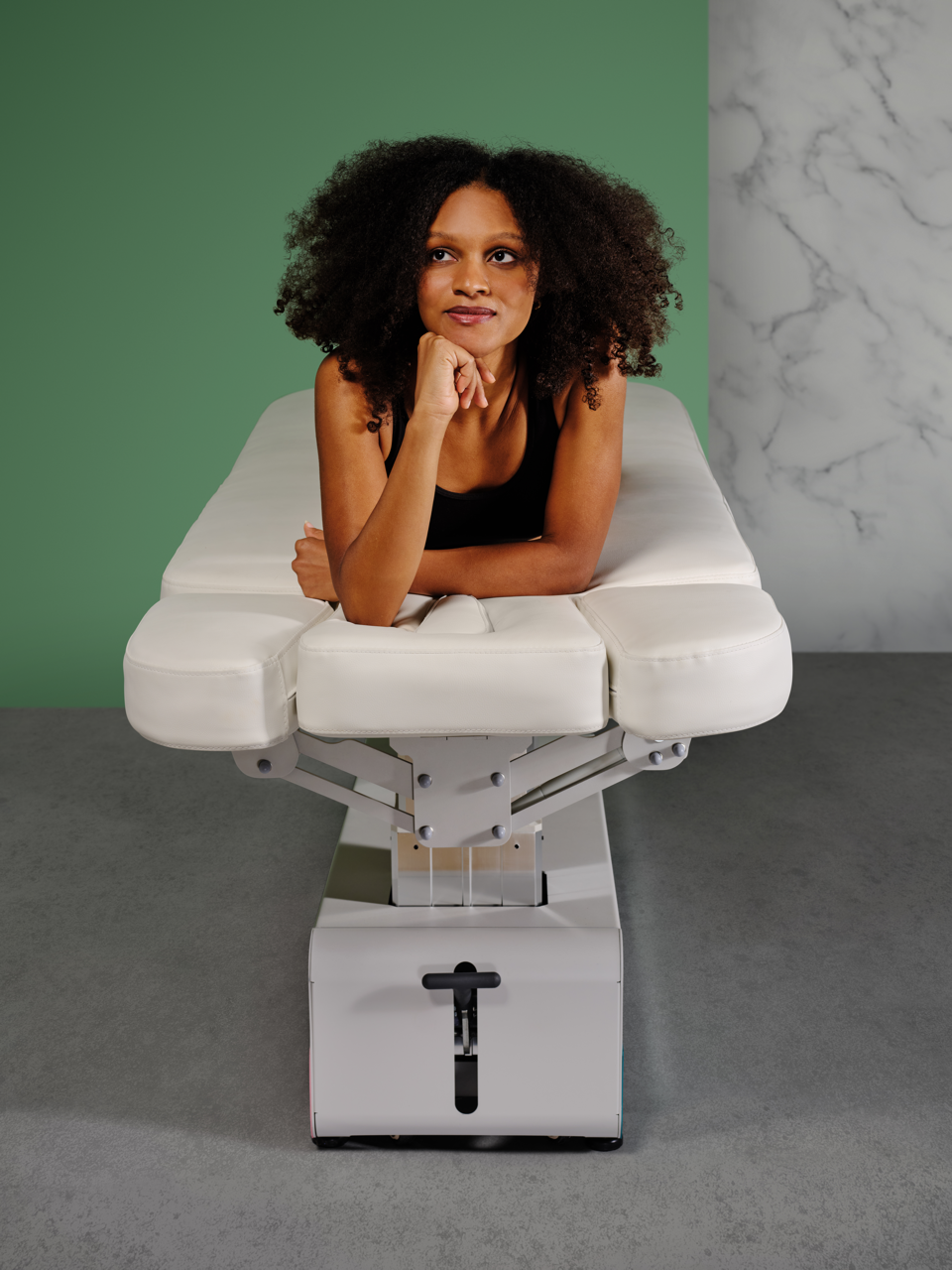 The best skin for your table
High-end upholstery made of vinyl coated fabric that offers optimum quality, resistance and durability. High quality matress with memory foam and heating as standard. Calm down and bright UP your day!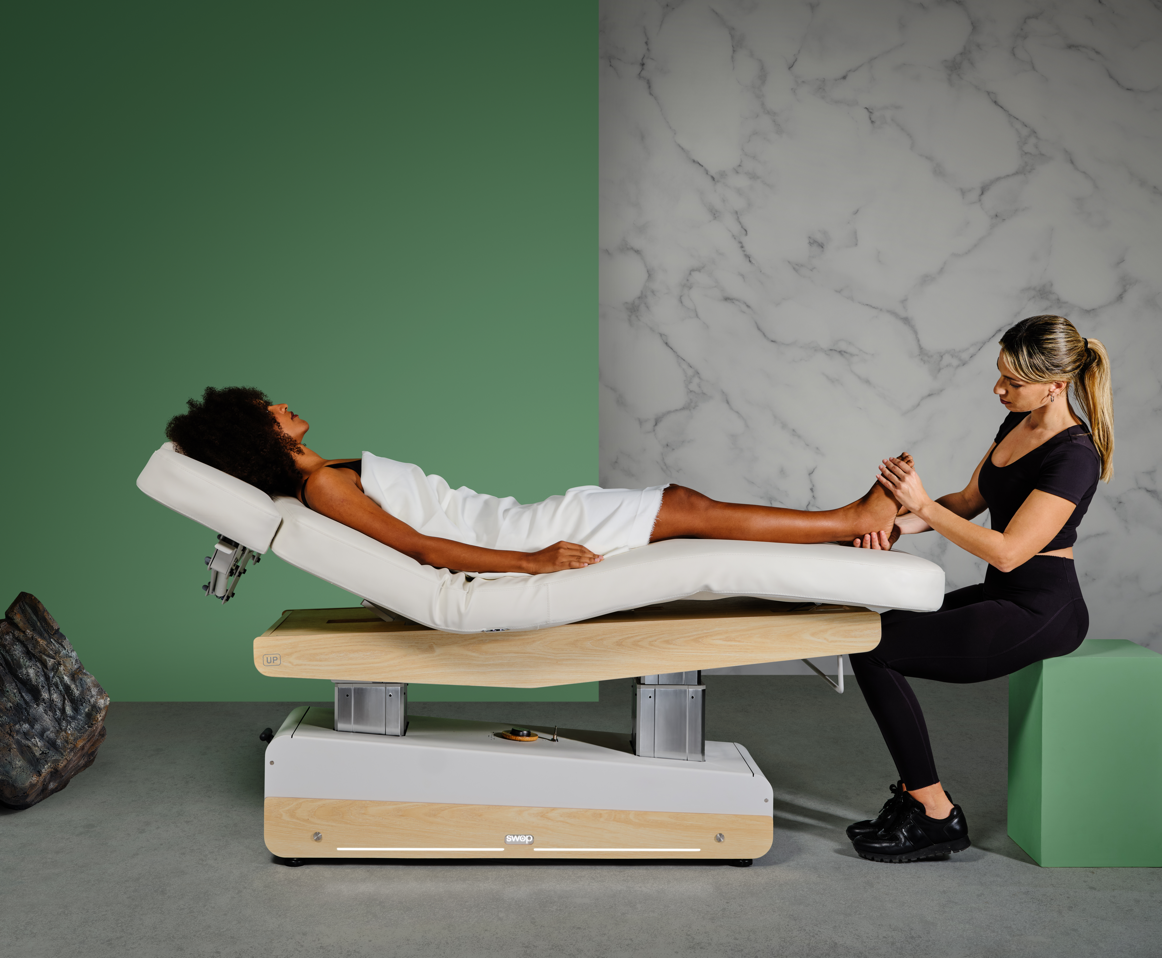 Always on the UPgrade!
MOVE pack by Naggura x3 times faster motors than traditional beds. 3 memory positions to optimise treatments and reset function. Safety lock to turn the bed on & off.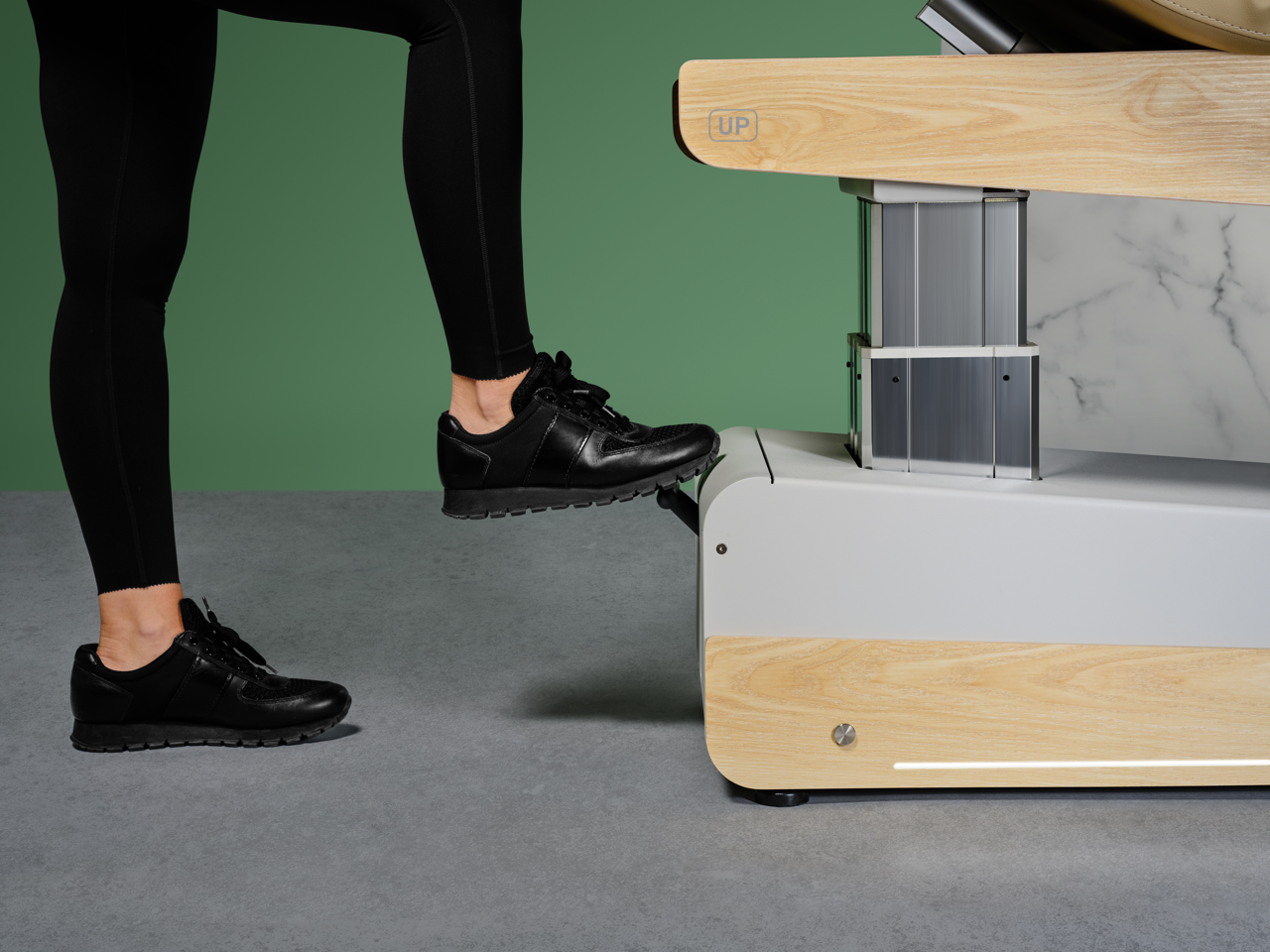 Swop on wheels!
Swop S4 Spa UP comes with wheels that can be blocked and unblocked using a lever.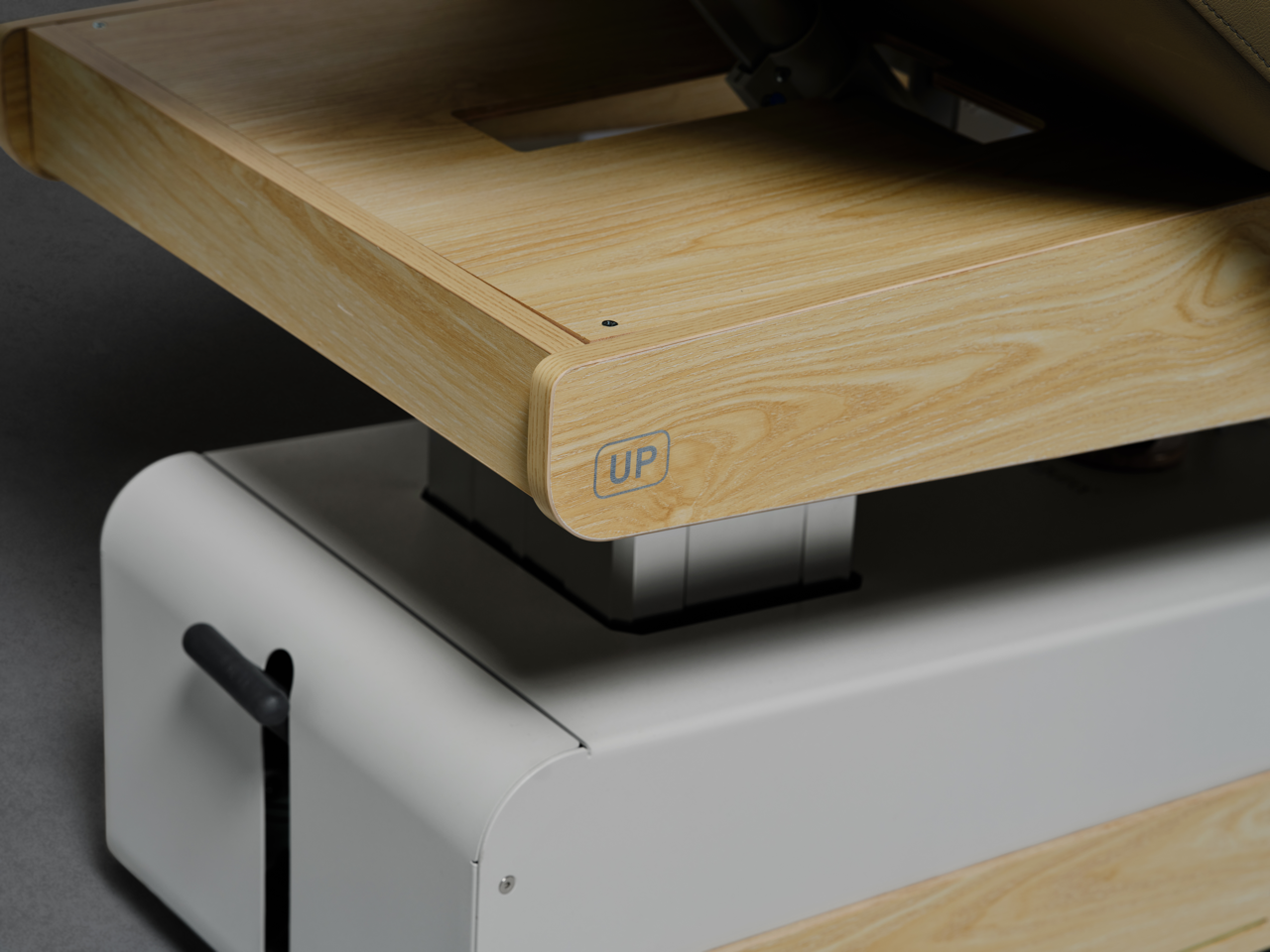 Naturally relaxing!
Natural wood finishes on the bed frame give a soft and warm look to the table.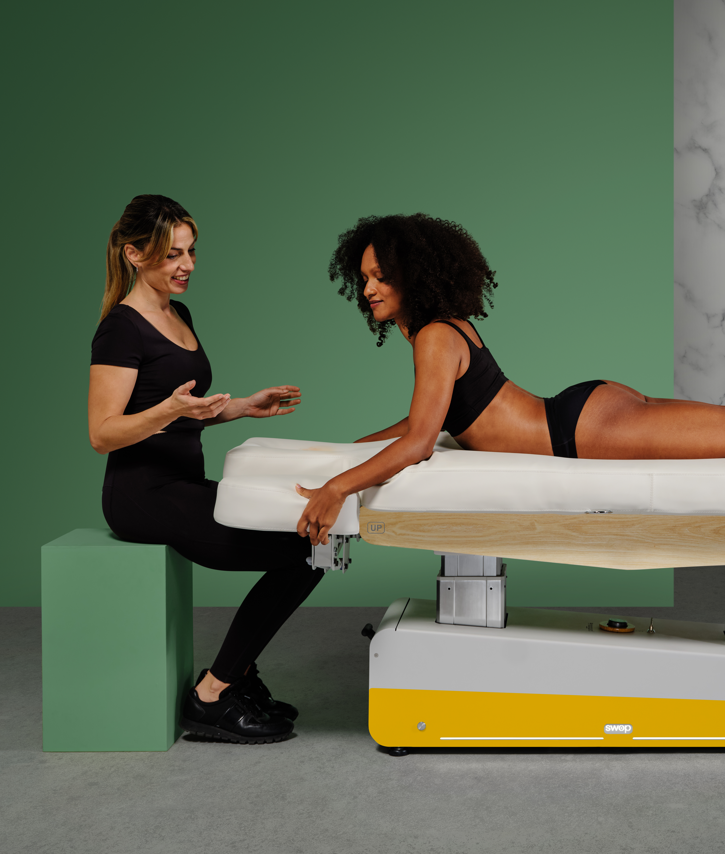 Make yourself comfortable!
Patented armrest system. Ergonomic and easy to use. The arm supports can be lowered and lifted by the patient himself.
Other related tables
Swop S3 Spa
From
2310.00€
(TAX included)
Swop S3 HT Spa
From
2790.00€
(TAX included)
Swop B4 Beauty
From
2100.00€
(TAX included)
Contact
If you want us to contact you, give us your contact details and we'll answer you as soon as possible.
info@naggura.com