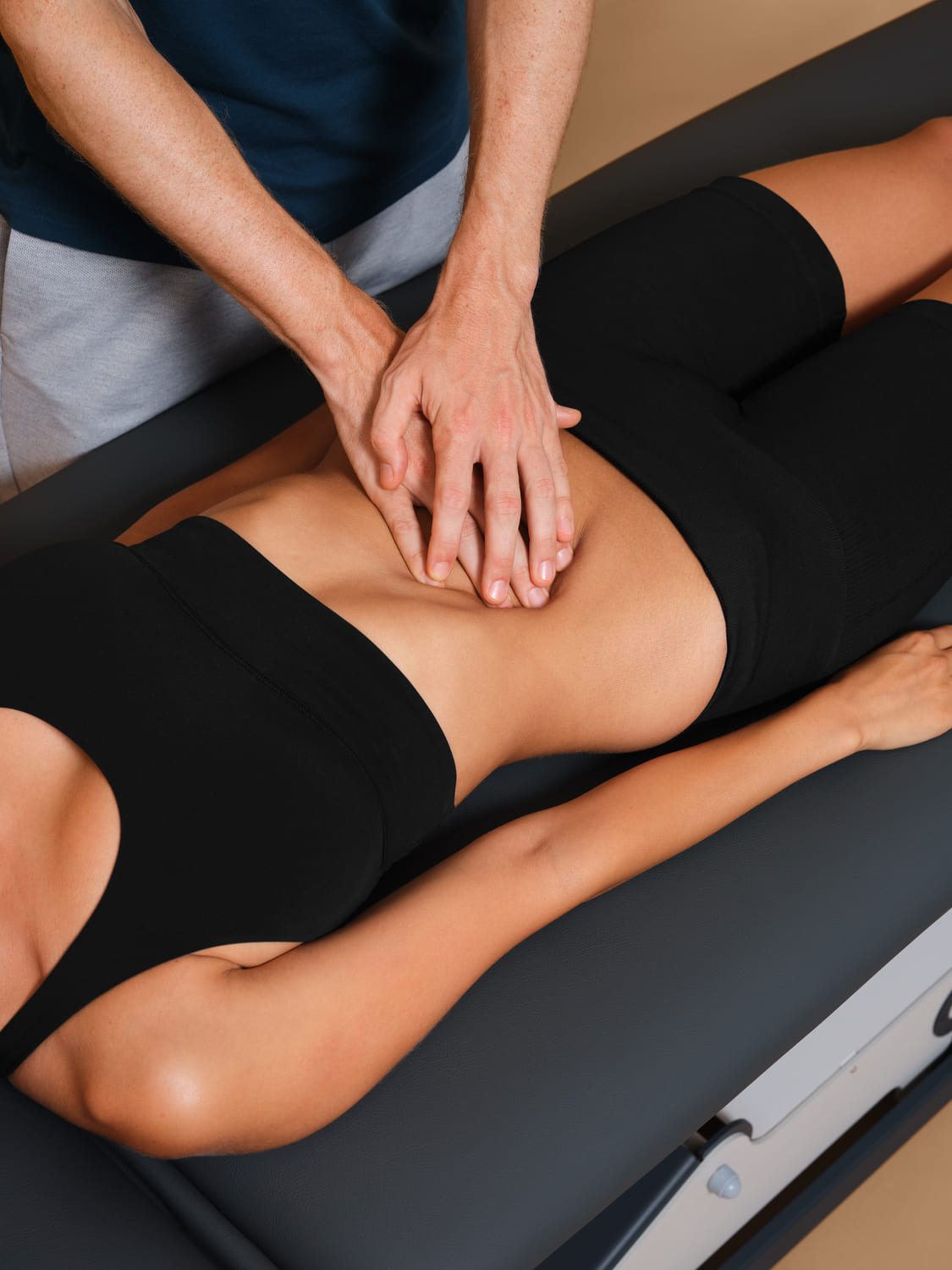 N'GO5
Electric 5-section treatment table that can be adjusted to multiple positions providing optimum flexibility and comfort. The table is equipped with 2 engines: the first controls the height of the table and the second one adjusts the middle section (kyphosis). The 3 sections allow Trendelenburg position, kyphosis to treat the lower back and massage chair. The table height is controlled by the perimeter foot switch placed at the base of the table and the middle section is adjusted by a push button box placed at one side of the table frame.
Features
Additional Information
Features
Additional Information
5-section treatment table 2 engines
Product size (lenght x width) 202x68 cm
Height (min. and max.) 47 / 85 cm
Weight 125 kg
Thickness 5 cm
Density 40 g/cm³
Loading capacity 200 kg
Operation Peripheral switch

Breather hole
Handlebar support
2 wheels
Peripheral switch
Security lock

Paper roll holder
Bed cover
Paper roll holder
Bed cover
NGO5
The multi-position table
Now with Twinlift arm support system!
Peripheral system by Naggura
N'GO has a practical and intuitive system to adjust the height of the table. At both sides, simply push the ends of the linear bar to make the table go up and down according to your working needs. The height control is accessible from all the working points in order to keep always close to the patient. At the table ends, 2 pedal switches act to adjust the height. The result: a peripheral system that ensures optimum working ergonomics.
TWINLIFT©
Ergonomic arm supports which ensure best position of the patient when lying in prone position. Patented operation system fully articulated by gaslift and lever. The supports can be lowered and lifted by the patient himself in a very smooth way, without preset positions. The mechanism does not collide against the therapist when sit on the headrest area with a stool.
Why Naggura?
Pioneers of product design
Naggura enters the market with its new generation of treatment tables which stand out for their completely innovating design and technical optimised solutions.

We look at usual things with unusual eyes! Vico Magistretti

We never walk alone!
We develop, innovate, and improve with the advice of physiotherapists and osteopaths of great reputation: our Naggura Ambassadors.

If you want to walk fast, walk alone. If you want to walk far, walk together.
Make up your choice now!
We will guide and assist you prior and during the purchasing process and until you get the order. We know that when the decision has been made, the fact of using the table turns into necessary. That's why we guarantee the best service at all stages of the purchasing process and until its reception.

Your trust is our priority!
Contact
If you want us to contact you, give us your contact details and we'll answer you as soon as possible.
info@naggura.com