Highlights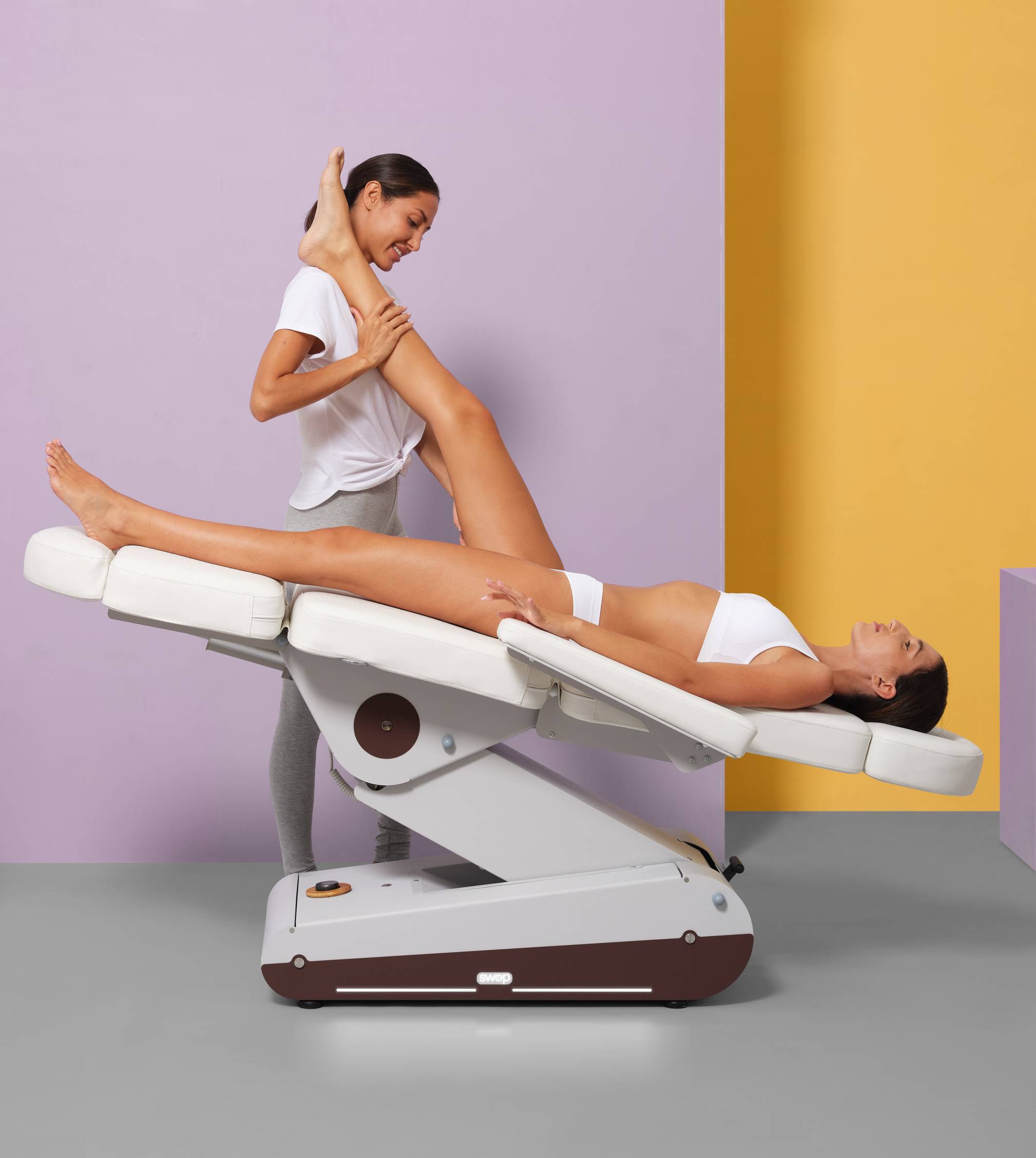 All-round and Functional
Swop B4 Beauty is a 4-motor beauty chair conceived for beauty salons or advanced aesthetic centres. Perfect for dermatology and medical examination. Swop B4 Beauty is medical certified according to (EU) 2017/745 regulation.
Bamboo Sound System
Let the sound emerge from the table or take the Swop Bluetooth speaker wherever you want. Well-being and music are the perfect duo.
Front interchangeable panels:
'Cause you never get up in the same mood! Swap the front boards in a matter of seconds and you'll get a new table. You need no tools! Choose the garment you like the most for your table and smile!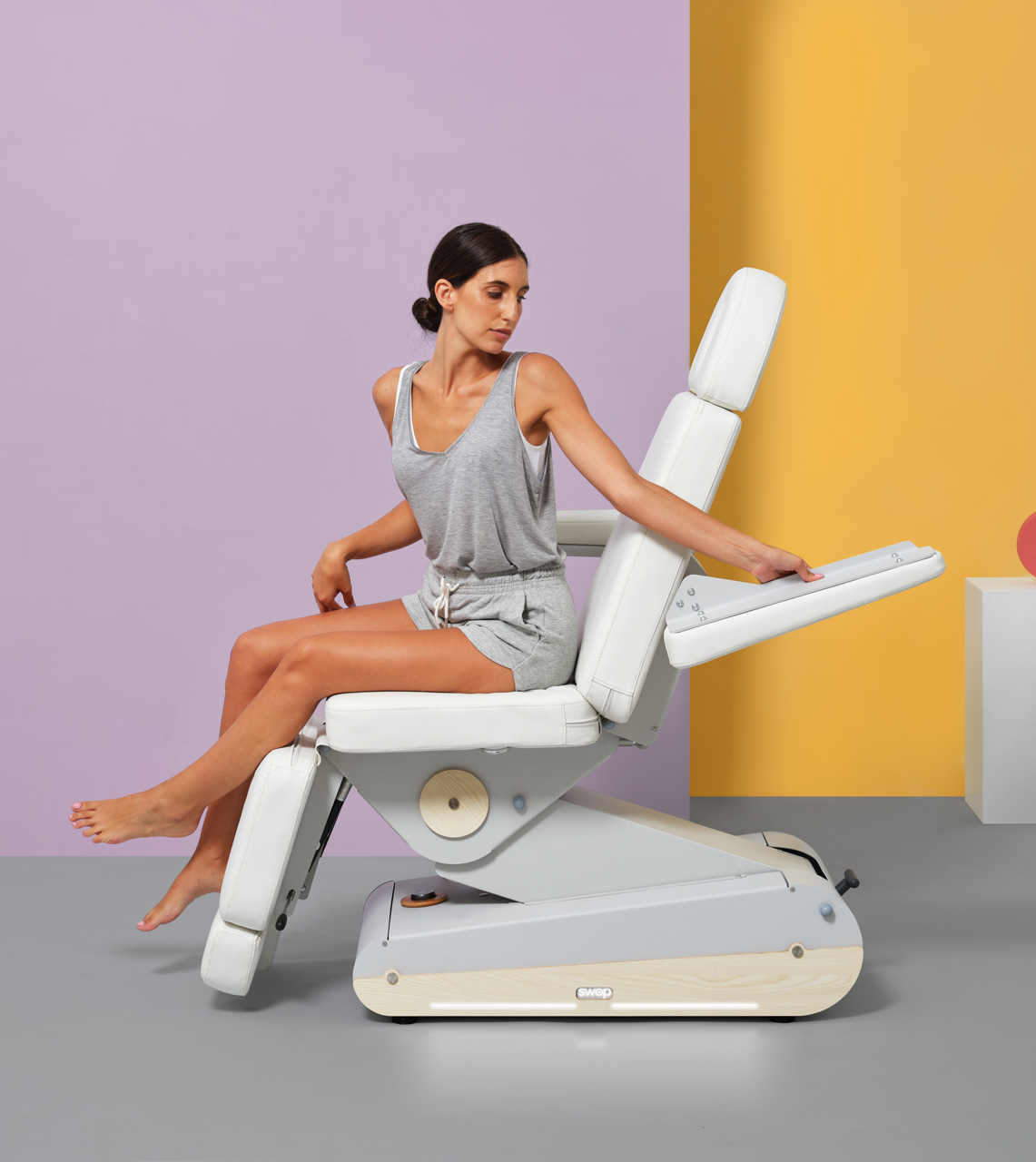 4-motor beauty bed of optimum stability and ultra-compact frame. The engines allow adjusting the backrest, footrest, height and Trendelenburg positions easily with its hand controller. Swop B4 Beauty is equipped as standard with a white LED lighting on the base and a 4-wheel system turning 360º which can be blocked and unblocked with a lever.
Configurator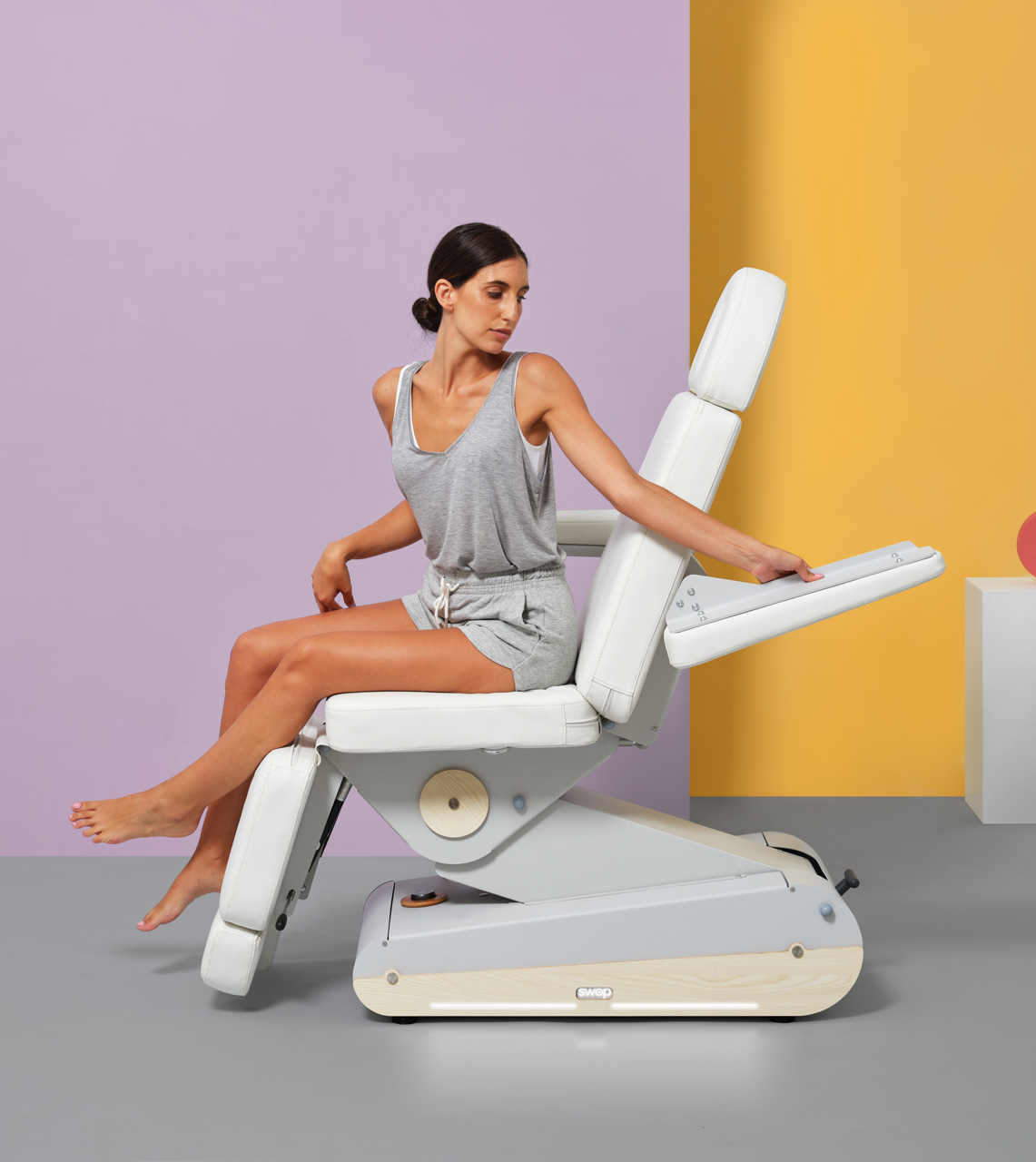 Contact
If you want us to contact you, give us your contact details and we'll answer you as soon as possible.
info@naggura.com