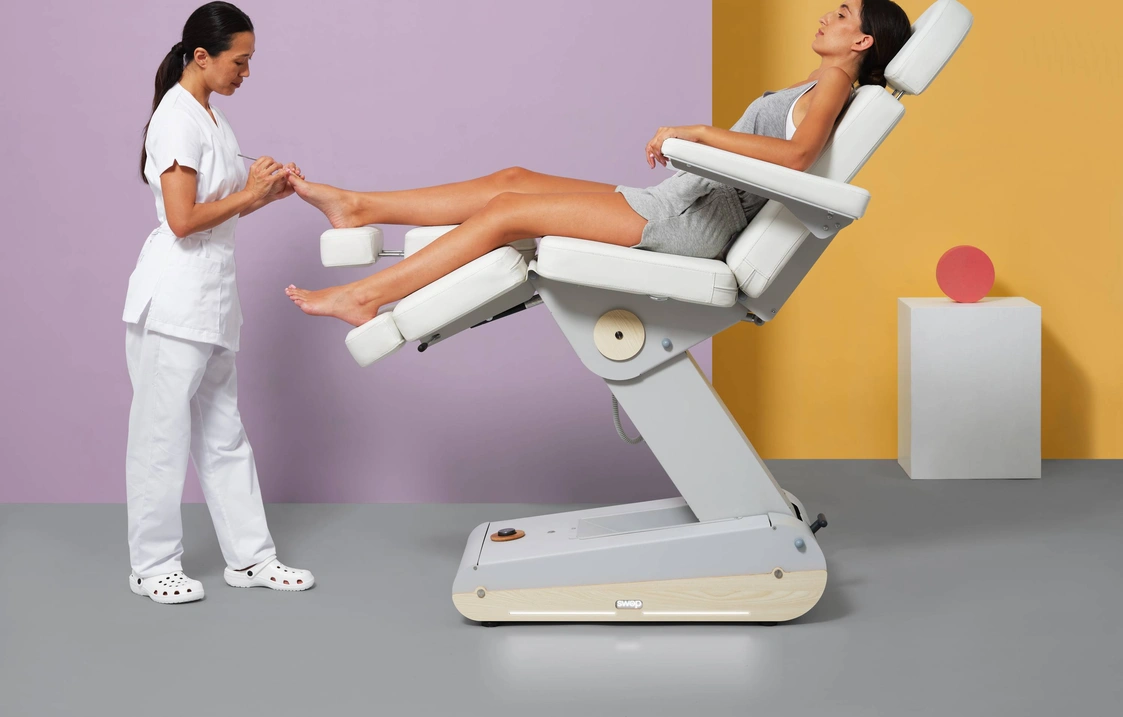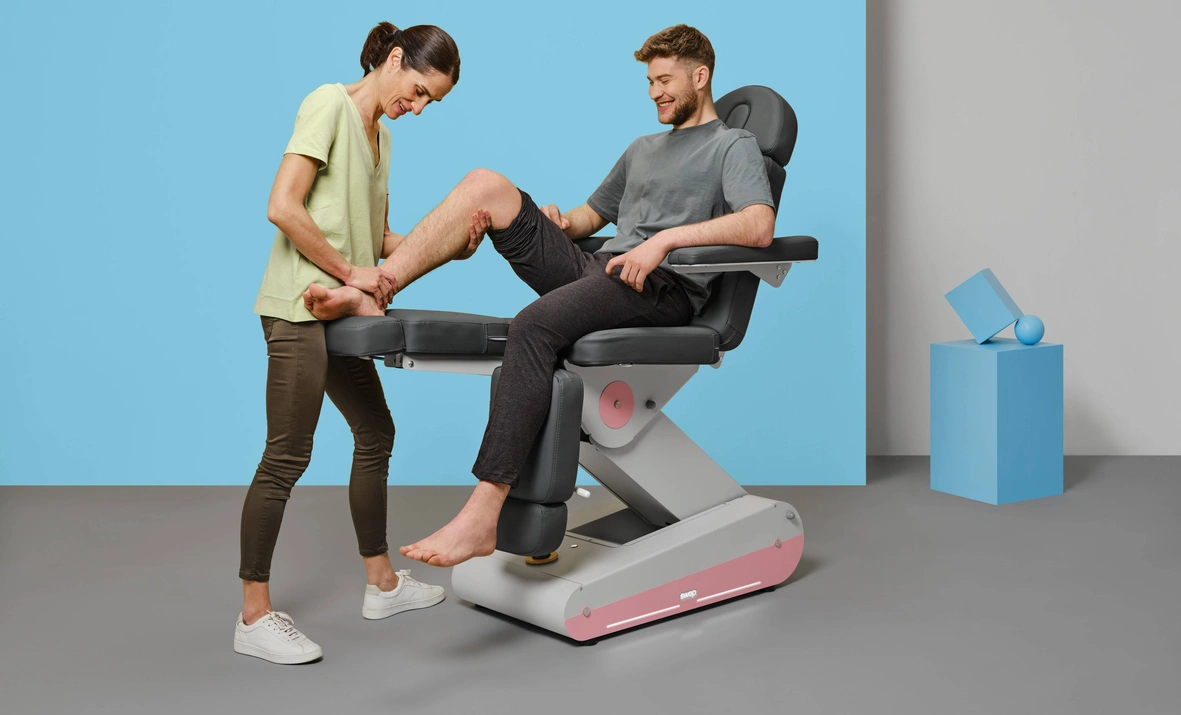 Highlights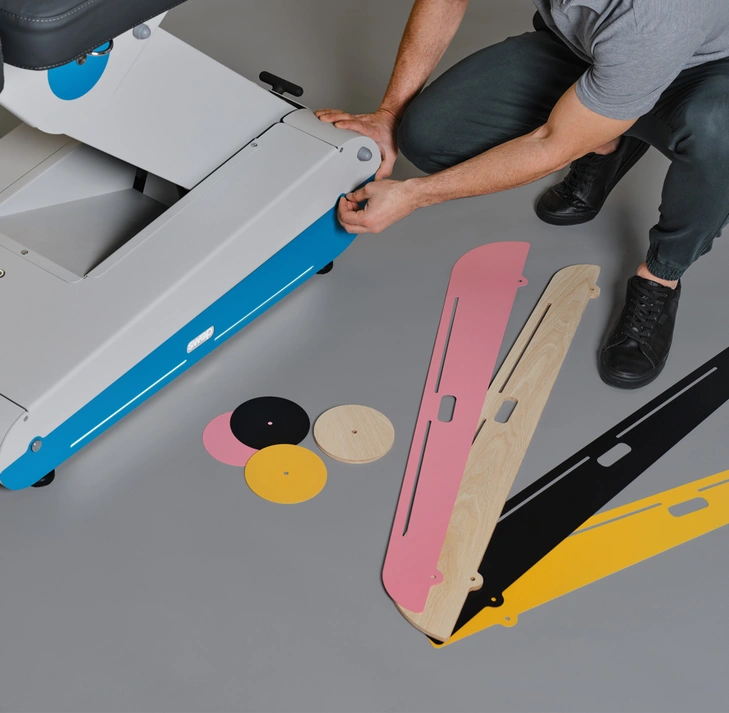 Customisable
'Cause you never get up in the same mood! Swap the front boards in a matter of seconds and you'll get a new table. You need no tools! Choose the garment you like the most for your table and smile!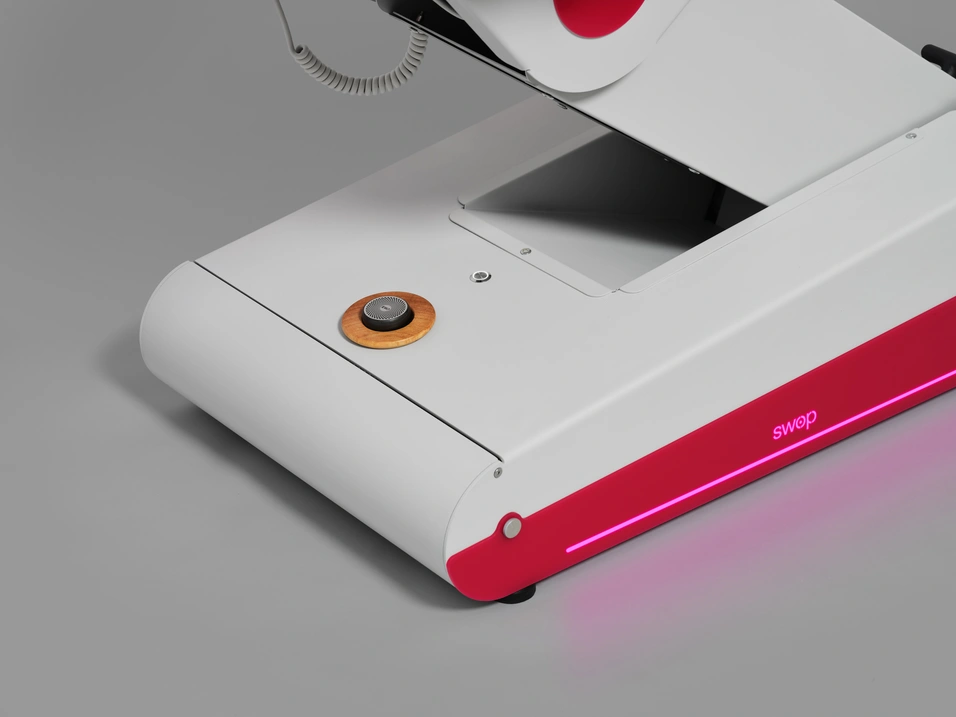 Bamboo Sound System
Let the sound emerge from the table or take the Swop Bluetooth speaker wherever you want. Well-being and music are the perfect duo.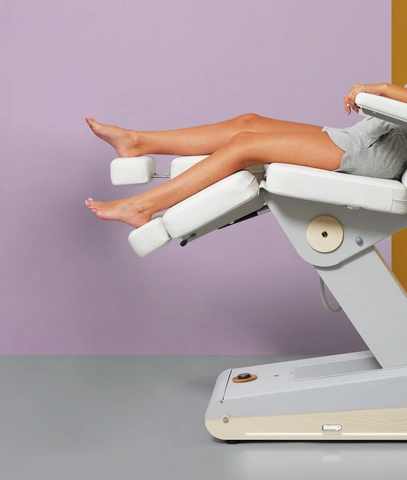 Split leg section
The legs can be adjusted individually thanks to the gas lift system with activating lever. Equipped also with extending footrests that can be adapted or removed to ensure best position for both the patient and the professional.
Contact
If you want us to contact you, give us your contact details and we'll answer you as soon as possible.
info@naggura.com