Highlights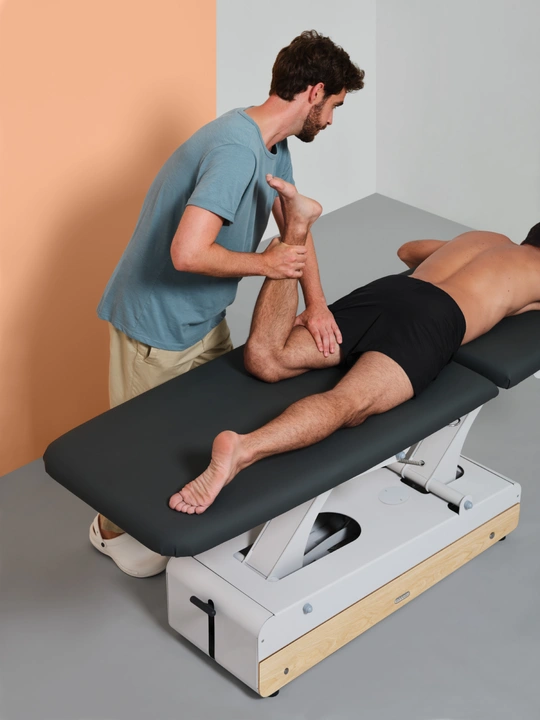 Versatile and all-round
Swop 2L Starter is an essential tool that adapts to the needs of the professionals working in the health and wellness field. Ideal as massage table, for physiotherapy, osteopathy and perfect for any treatment in beauty salons.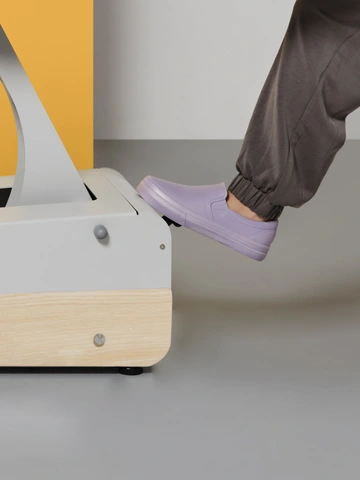 Wheels
Hidden system of 4 wheels, with 360º rotation, enabling smooth and effortless movement of the table. Experience greater practicality and efficiency in your work as you effortlessly navigate every corner of your workspace. Limitless flexibility!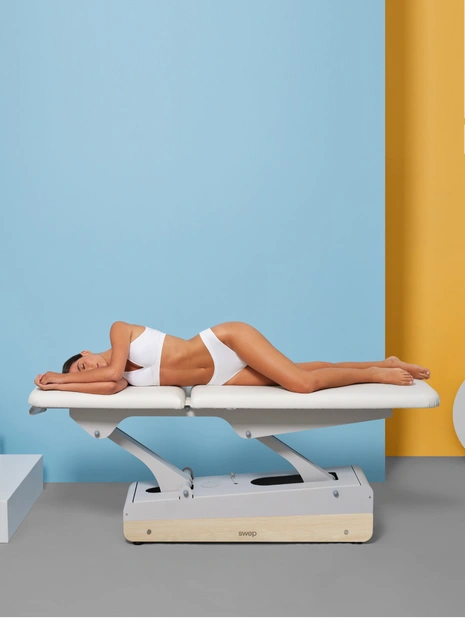 100% Electric!
This electric system allows for convenient and precise adjustment of the height by simply using the handheld controller. The electric motor takes care of the necessary adjustments to automatically raise or lower the table's height, eliminating the need for physical effort on the part of the professional.
Absolute comfort
Whether you need a completely flat position or a gentle and relaxing angle, our hydraulic system allows you to adjust the backrest with precision and ease. Additionally, for your convenience and comfort, we have included a hole and a facial cushion plug, providing you with a soft and ergonomic support during your treatments.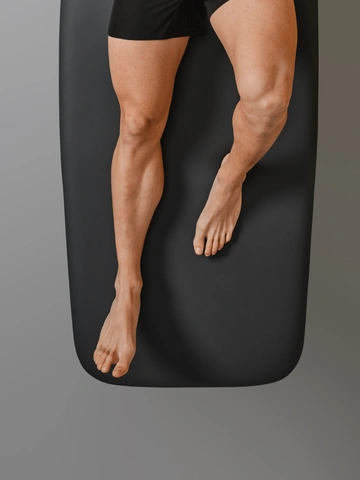 Maximum durability
Our polyurethane leather material not only provides an elegant appearance but is also designed to withstand the test of time and constant use. Furthermore, we have enhanced comfort by incorporating high-density padded filling.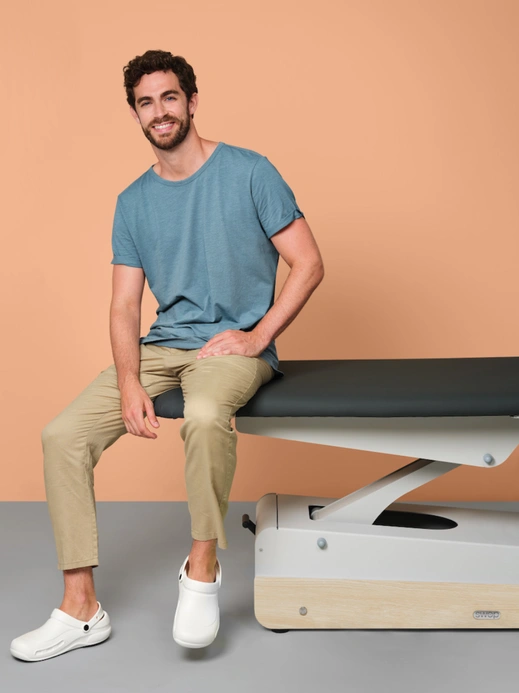 Stability and security
Enjoy a worry-free working experience with our super reinforced steel structure and compact base, carefully designed to provide superior stability with every movement. You can fully concentrate on providing the best care to your clients, knowing that our sturdy structure and solid base are by your side.
Contact
If you want us to contact you, give us your contact details and we'll answer you as soon as possible.
info@naggura.com