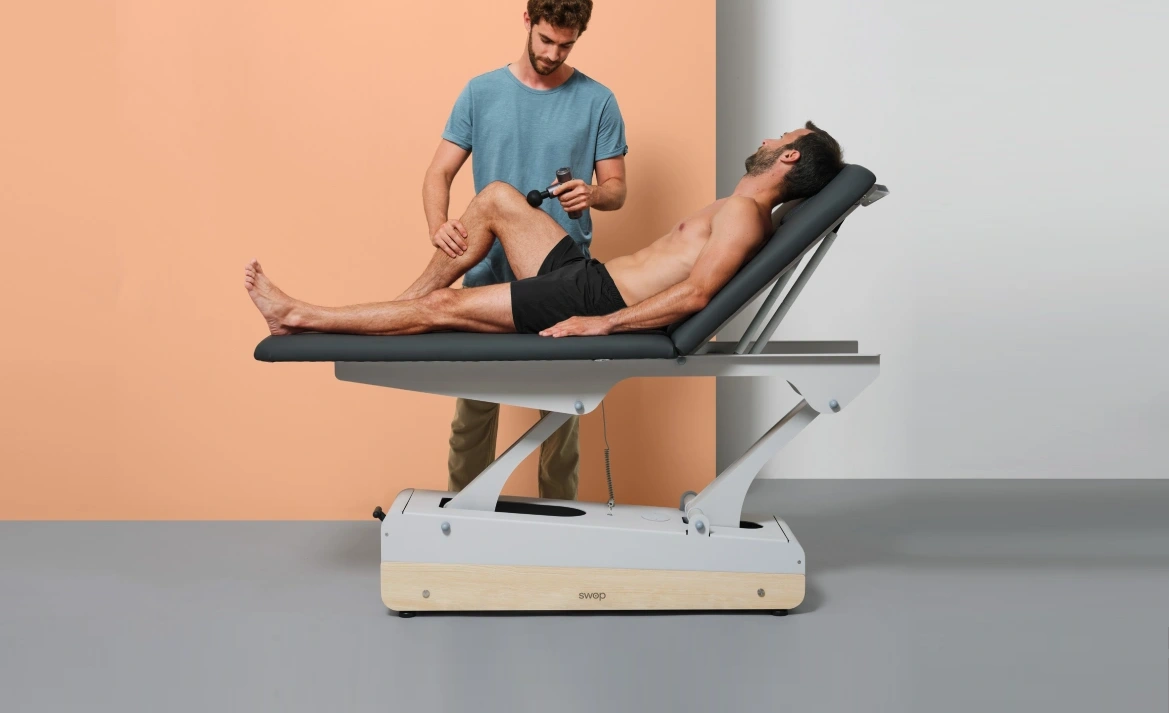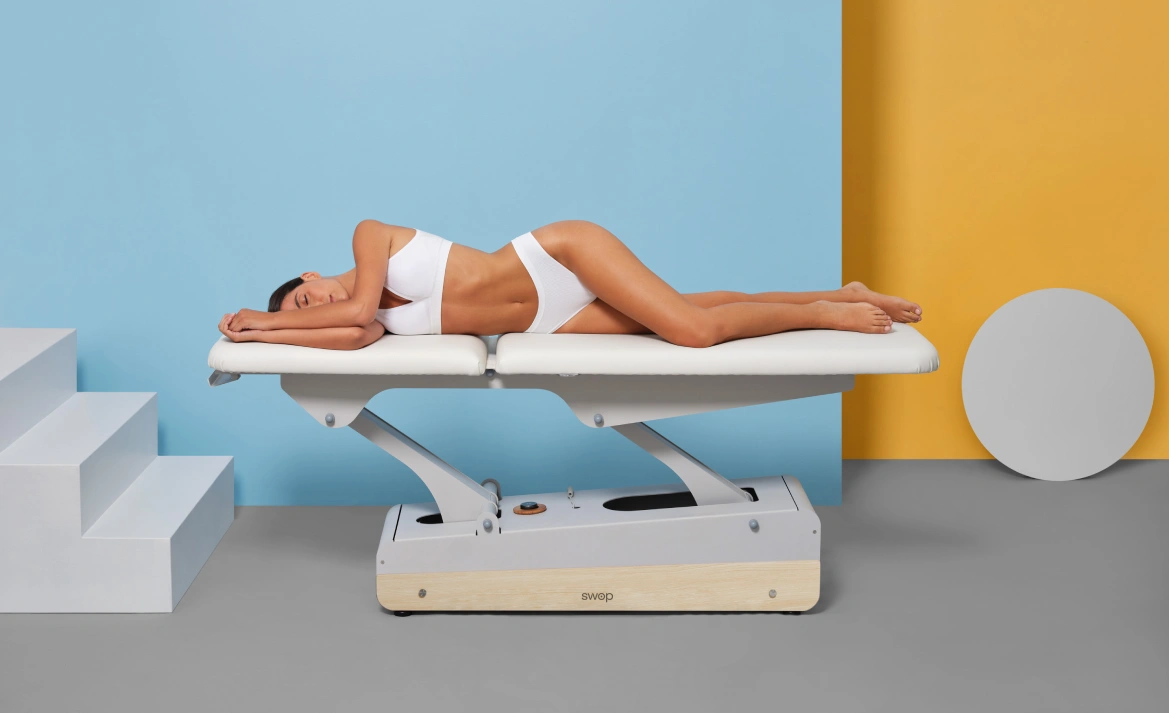 Highlights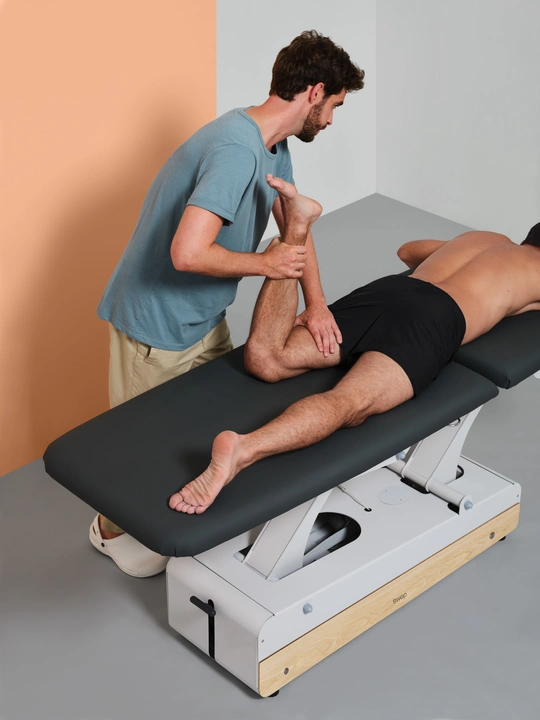 Absolute comfort
Whether you need a completely flat position or a gentle and relaxing angle, our hydraulic system allows you to adjust the backrest with precision and ease. Additionally, for your convenience and comfort, we have included a hole and a facial cushion plug, providing you with a soft and ergonomic support during your treatments.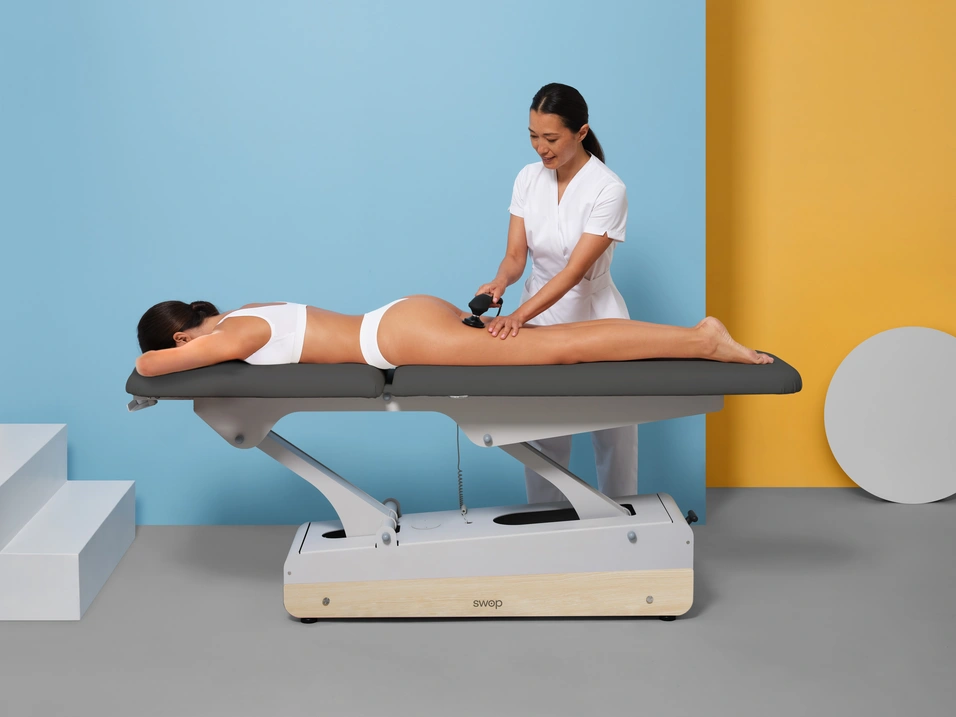 The all-rounder
The Swop 2L Massage table is an essential tool in your medical practice or if you are a specialist and work in a clinic. Ideal for medical examination, exploration, recognition or nursing.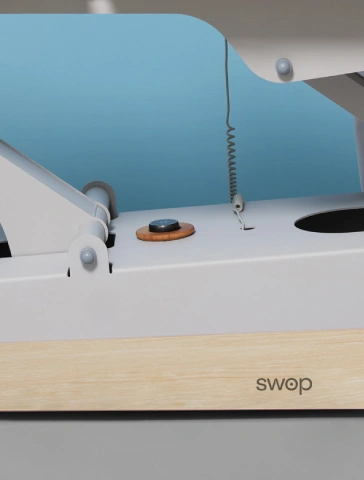 Bamboo Sound System
Let the sound emerge from the table or take the Swop Bluetooth speaker wherever you want. Well-being and music are the perfect duo.
Contact
If you want us to contact you, give us your contact details and we'll answer you as soon as possible.
info@naggura.com