Highlights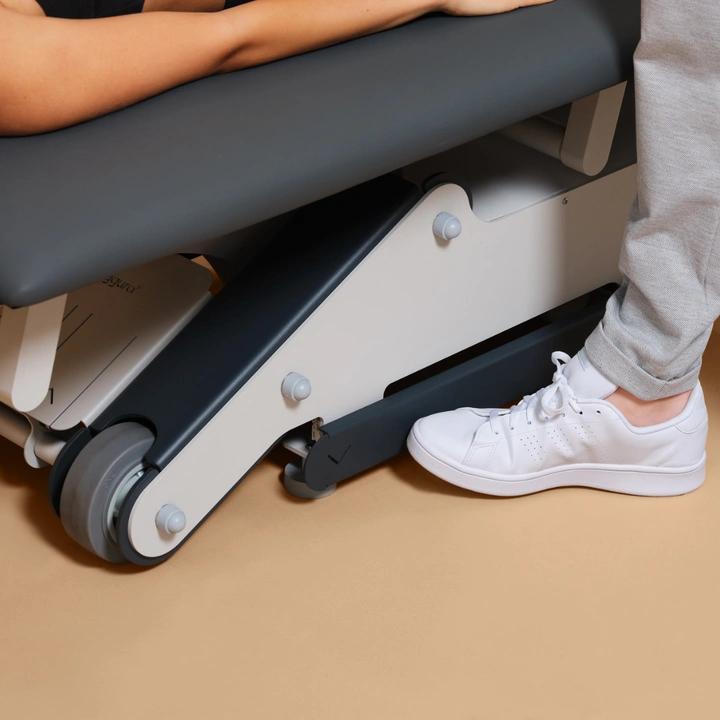 Perimeter foot switch by Naggura
N'Go has a practical and intuitive system to adjust the height of the table. At both sides, simply push the ends of the linear bar to make the table go up and down according to your working needs. The height control is accessible from all the working points in order to keep always close to the patient. At the table ends, 2 pedal switches act to adjust the height. The result: a peripheral system that ensures optimum working ergonomics.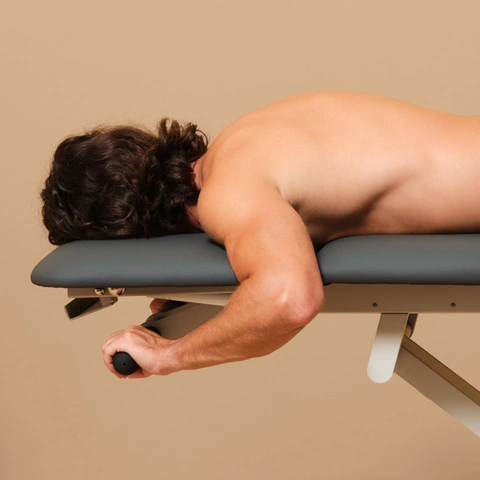 Handlebar
Ergonomic hand support with a design inspired on a handlebar to be held by the patient when lying in prone position.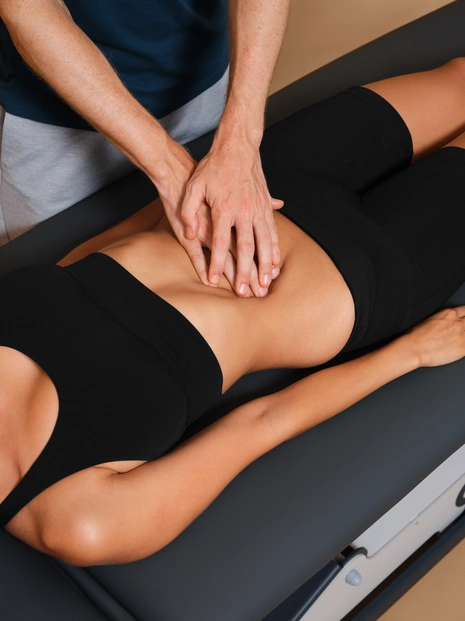 Spradling©
High-end Spradling © upholstery made of vinyl coated fabric that offers optimum quality, resistance and durability in the healthcare environments.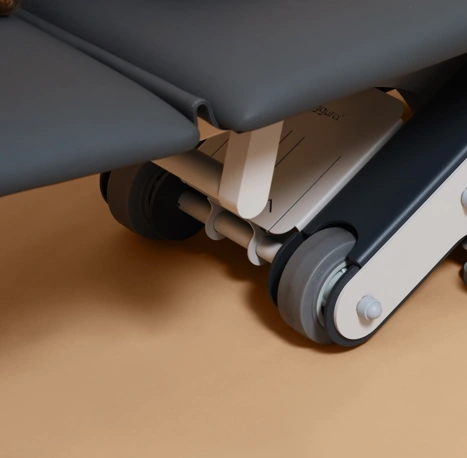 Wheels
The table can be moved thanks to the 2 wheels located at one end of the table. Take the table for the opposite end of the wheels to lift it up and move it like a cart to the desired position.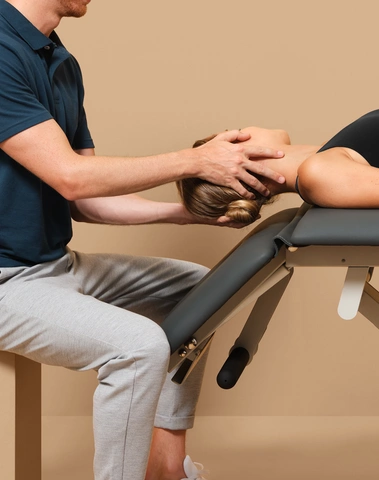 Head section with double gas lift
Adjustable head section in positive and negative angles for cervical manipulation techniques.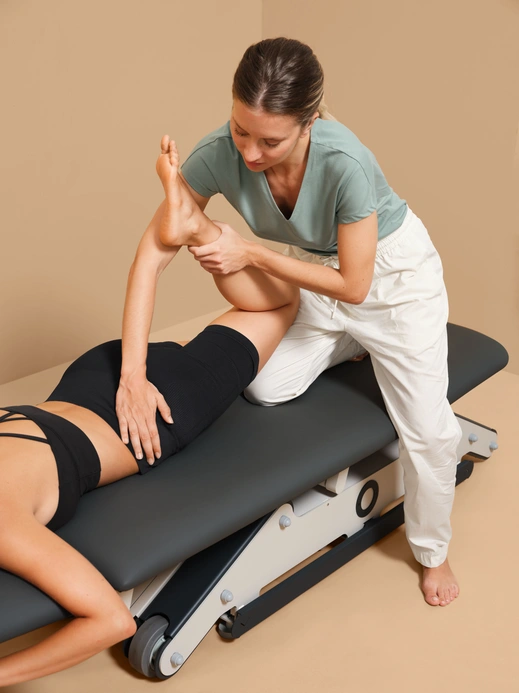 Easy access
The N'Go tables go down to 45 cm to give the best welcome to your patients. Perfect height to allow elderly people or patients with reduced mobility to get on the table. Ideal also for those treatments that need the whole weight of the therapist to perform specific manipulation techniques in low position. Incomparable working ergonomics!
Contact
If you want us to contact you, give us your contact details and we'll answer you as soon as possible.
info@naggura.com