Physiotherapy & Osteopathy
We are in good hands!
The best tools for our body gears!
Both the discipline itself and Naggura share the same goal: improving health and quality of life. You take care of people; we make sure you have the best treatment tables to achieve it!
HANDLEBAR SUPPORT
Ergonomic hand support with a design inspired on a handlebar to be held by the patient when lying in prone position.
TWINLIFT
Ergonomic arm supports which ensure best position of the patient when lying in prone position. Patented operation system fully articulated by gaslift and lever. The supports can be lowered and lifted by the patient himself in a very smooth way, without preset positions. The mechanism does not collide against the therapist when sit on the headrest area with a stool.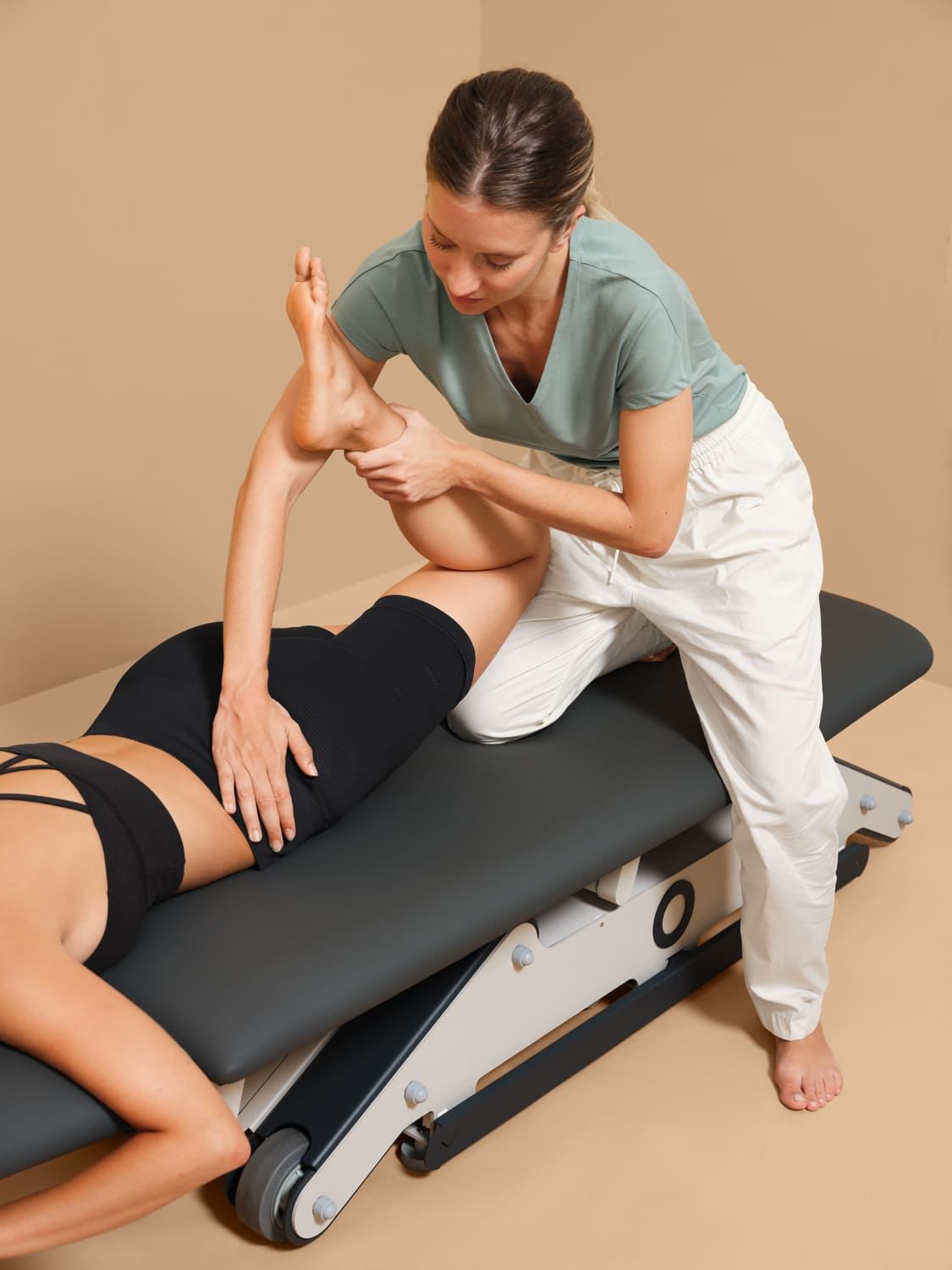 4 reasons to choose Naggura'n
The most robust and steady treatment tables!
Built with the best materials and components.
With a rule breaking design that leaves no one indifferent…
Technical smart solutions for both the pro and the patient.
Why Naggura?
Pioneers of product design
Naggura enters the market with its new generation of treatment tables which stand out for their completely innovating design and technical optimised solutions.

We look at usual things with unusual eyes! Vico Magistretti

We never walk alone!
We develop, innovate, and improve with the advice of physiotherapists and osteopaths of great reputation: our Naggura Ambassadors.

If you want to walk fast, walk alone. If you want to walk far, walk together.
Make up your choice now!
We will guide and assist you prior and during the purchasing process and until you get the order. We know that when the decision has been made, the fact of using the table turns into necessary. That's why we guarantee the best service at all stages of the purchasing process and until its reception.

Your trust is our priority!
Contact
If you want us to contact you, give us your contact details and we'll answer you as soon as possible.
info@naggura.com